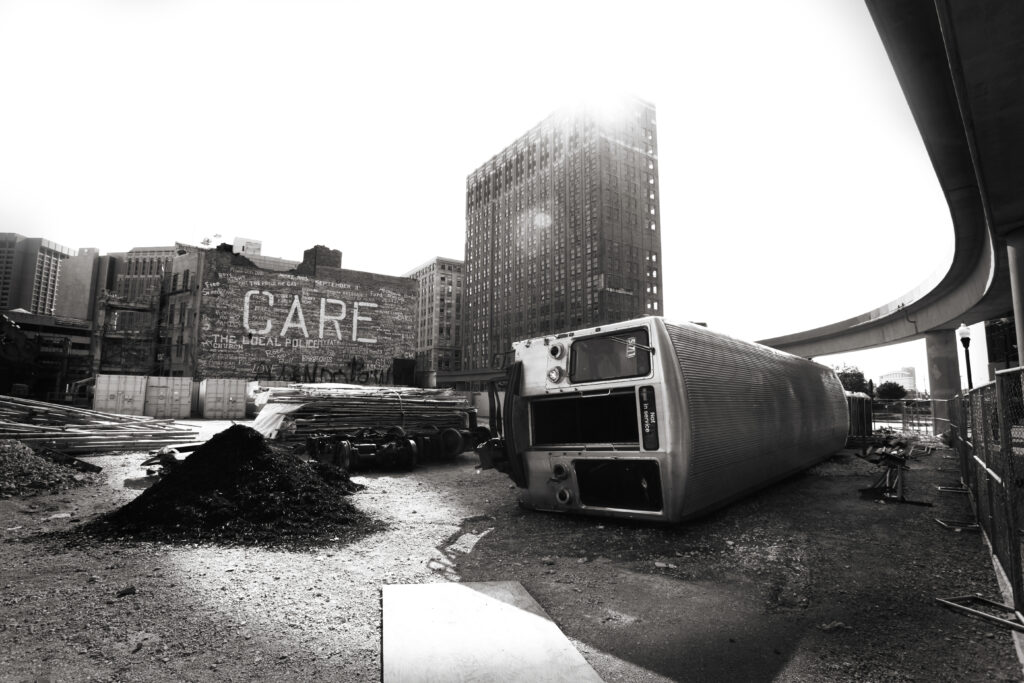 A portion of this article contains excerpts from Daniel Goleman's book, A Force for Good: The Dalai Lama's Vision for Our World.
Annie came to America while she was pregnant to assure her abusive husband would never be able to reach their children, as being born on American soil would make them citizens. She has been waiting for her green card for seven years, terrified she'll be deported and separated from her twin boys. They live in a small, two-bedroom apartment and her boys walk five miles to school through a questionable neighborhood to get to school every day while she works three jobs. She leaves before sunrise and gets home well after dark every day, and hasn't had a day off in three years. Her only solace is their elderly neighbor, Rosa. She loves cooking dinner for the boys and helping them with their homework, as her own children are grown and gone.
Susan is a CEO at a major corporation, and can not only afford childcare, but to have live-in assistance around the house. She can stock her fridge with the best, organic food, and her children are able to take weekly horseback riding and water polo lessons. She lives in a gated community, drives an eco-friendly car, and is able to take time off at her leisure to spend with her children. She went to college for business so she could take over her father's corporation when he retired, and her children will never have to worry about affording a higher education.
Annie and Susan are similar women who live in the same city. They're both single working mothers. They love their two children, and work hard to provide them with the best lives possible. They are the same age, like the same music, and are both reading a Milan Kundera novel in their free time. Annie tries to order a coffee (the sole luxury she allows herself to splurge on) and is fumbling around for change at the bottom of her purse. She's desperate to avoid the public embarrassment that comes with not being able to afford $3.92 for a drink. She apologizes profusely for holding up the line, and manages to leave a crumpled, well-intentioned dollar bill in the tip jar. Susan, behind her in line, taps her foot impatiently and audibly sighs, even though she could easily buy Annie twenty coffees without ever noticing a lack in funds. When it's finally Susan's turn, she doesn't look up from her phone as she orders, and puts an X over the tip space on her credit card receipt.
Why wouldn't Susan just help Annie, or the hard-working people at the coffee shop?
In Daniel Goleman's recent book, A Force for Good, he interviewed Dacher Keltner, a psychologist at the University of California, Berkeley. Throughout his studies and a series of experiments, Dr. Keltner has concluded that in direct encounters, a person of higher status – or privilege – is significantly more prone to disregarding a person of lower status. On the contrary, a person of lower status is much more likely to pay attention and show compassion to other people, regardless of their status.
"Those with few resources and fragile circumstances – like a single mother working two jobs to pay her bills who needs a neighbor to look after her three-year-old – depend on having good relationships with those may one day turn to for help," Goleman writes.
Wealthier individuals, in contrast, are able to afford help as needed – they don't rely on the goodwill of the people surrounding them. Keltner suggests that because the rich can afford to tune out other people, they also learn to tune out the needs and suffering of others. In organizations and corporations, he observed that when high- and low- ranking people interact, the higher person avoids eye contact, interrupts, and steam rolls over the conversation.
John Ogbu, the late Nigerian anthropologist from UC Berkeley, noted that Berkely had a de facto caste system, much to Goleman's surprise. Ethnic minorities and the while middle class were centralized in different, but defined, parts of town. The schools were in between them, separating the caste lines.
"The moment he pointed [the caste lines] out, I saw he was right. But until then that glaring fact had been under the social radar for me – while I was going to those very schools, I hadn't given it a second thought," Goleman reflects.
The Dalai Lama has a lot to say on this topic of socioeconomic divides, and added the aspect of faith to the conversation. Followers of certain religions believe social order determines their destiny. If someone is in a lower class, it is because they deserve to be there. If someone is in a higher class, it is because they have a greater destiny.
[
Listen to The Empathy Gap
, an excerpt from
A Force for Good
.]
The wealthy and elite have many reasons for justifying their choice to ignore the needs and suffering of those around them. They displace the blame to the elect, saying change is out of their control or this is the way it's always been (a feeble guise for their willful ignorance). They may profess "God made them [the worse off] that way," or believe a divine being decided these people should be below them. The Dalai Lama dismisses this as totally wrong, and nothing but flimsy excuses for callousness. He calls upon people with the privilege and ability to make change to do so.
"You can repeat "˜equality, equality' a thousand times," the Dalai Lama says, asking his followers to act, not just sympathize. "But in reality, other forces take over." Awareness without action following means nothing.
There is little empathy in the business and political leaders of today, and little thought is given to how it will affect those without access to power when they make decisions. This callousness makes the gap between the classes, between the tops and bottom of organizations, between the castes invisible. This lack of compassion becomes the norm when it isn't acknowledged, and isn't just a problem in Berkeley, California. It's prevalent everywhere, and can only be changed by action.
Like Gandhi once said, "Compassion is a muscle that gets stronger with use."
Become a force for good
Join A Force for Good initiative here.
Audio excerpts
Listen to other excerpts from A Force for Good:
Constructive Anger vs. Destructive Emotions