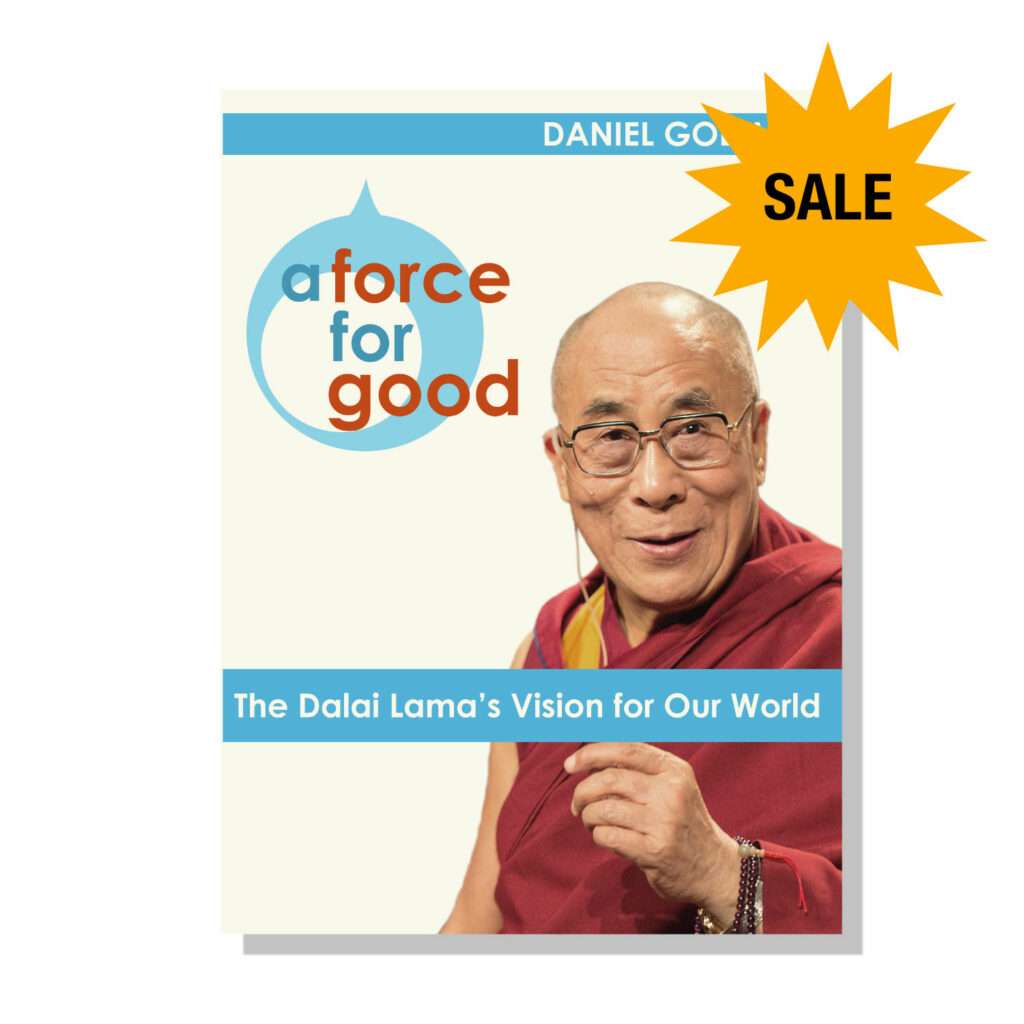 Drawing on his friendship with the Dalai Lama since the 1980s, Daniel Goleman relays conversations they've had about His Holiness's core values and the scientific data reinforcing these concepts. Goleman presents examples of companies whose work illustrates the Dalai Lama's teachings, by developing businesses that benefit people and the environment. He also offers practical advice for applying these tenets to your everyday life including:
Educate the heart by teaching ethics, conflict resolution, and compassionate values in schools.
Help people help themselves by empowering the world's most vulnerable.
Rethink economics and make business meaningful, not just profitable.
Heal the Earth through a more precise analysis of how to lessen our impacts.
Be compassionate with others and yourself.
Be tough in applying transparency and accountability in the service of fairness.
Act now to help those in need in whatever ways you can.
Audio excerpts from A Force for Good: The Dalai Lama's Vision for Our World
Listen to excerpts from the book on our podcast:
Excerpts from A Force for Good: The Dalai Lama's Vision for Our World
Read excerpts from the book:
How Education can be a Force for Good
Why We Need a Muscular Compassion
The Secret of Happiness (It's Not What You Think)
Break Free from Destructive Mental Habits
Become A Force for Good
Join the Force for Good initiative here. Share your acts of kindness on social media: #RealGood.
<!- View not found ->