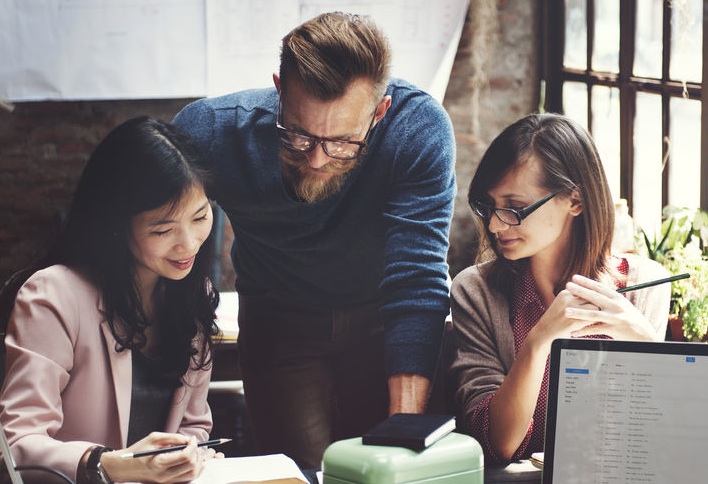 The Role of Leader Mindfulness in Emotional Self-Control
March 6, 2017 Time to read:

4

min.
In my last article, I shared how the head of strategy and business development for one of the largest organizations in the world used mindfulness to help develop greater Emotional Self-Awareness. In my conversation with her, she also explained how this improvement provided her with insight that she used to more effectively manage her feelings and behaviors. This was just one example from my research with 42 senior and executive leaders on the influence of mindfulness on their leadership careers at a total of 83 global organizations.
In my study, I collected extensive descriptions of the Emotional and Social Intelligence Competency of Emotional Self-Control. I also found evidence of this Competency in the  participants through transcript analysis utilizing the Emotional and Social Competency Inventory (ESCI) model developed by Daniel Goleman and Richard Boyatzis.
What is Emotional Self-Control?
Emotional Self-Control relates to your ability to control impulsive behavior and not give in to negative emotions or be overly reactive in stressful situations. It is also identified by examples of appropriate action and your ability to remain positive in workplace interactions. As is the case with the other eleven ESCI Competencies, Emotional Self-Control has also been empirically linked to increased leadership performance.
How Improved Emotional Self-Control Impacts Leadership
The leaders I interviewed all provided in-depth examples of mindfulness contributing to the development of Emotional Self-Control. For example, "…before [mindfulness] I would have jumped on a pretty extreme emotional personal roller coaster with her, and viewed everything very, very personally," and "I've learned to rely on my mindfulness to…back off on things…in Corporate America, there are plenty of instances where you just need to let things go."
Mindfulness is especially helpful with the development of Emotional Self-Control because of the heightened self-observation capability it enables.
This cultivates awareness of the sequence of internal events that occur as you process sensory input (sometimes referred to as stream of consciousness) such as reactions, associations, and judgments that ultimately make up your experiences.
More importantly, developing awareness of this process leads to a more functional understanding of the way your feelings influence the quality of your interactions with others.
In this same context, leaders described improved Emotional Self-Control as having a profoundly positive effect on leadership results, such as:
Significant improvement in team engagement
Reduction of emotionally influenced bias
Less interpersonal conflict
More effective management of problems and crises
Emotional Self-Control Improves Communication
The previous types of results begin to occur as you assume more responsibility for the outcome of your communications efforts. A behavioral health solution manager supporting over 60,000 employees for a major hospital network gave an example of this, saying: "Instead of just becoming reactive, maybe being judgmental, I'm more inclined to say to myself, well, are you really sure if you understand what her motive is? What do you think might be going on with this person?… And being more aware of that enables me to respond in a way that's more effective."
The interrelationship between mindful, Emotional Self-Awareness and Emotional Self-Control enables the development of an accurate and honest understanding of the way your behaviors are received by others. This is especially powerful in the context of how you would apply various leadership strategies, since many strategies link leader success to follower engagement. This includes whether others fully understand what you are trying to communicate, and their willingness to contribute to your success. From that standpoint, you will realize great value from continuously refining your ability to honestly assess if others align with your intentions, and making sure that your emotions are not interfering with this activity.
During our discussions, leaders shared the importance of being able to understand how their habits of thought, biases, and reactions influenced feelings that were potentially detrimental to their leadership effectiveness. More importantly, they described their transformation into more effective leaders by using this personal insight as a catalyst for change. For instance: "…those situations would arouse rage in me…but now I can see it coming up…and ignore it," and "…you don't want to cling to your values forever, if it's not gonna help the situation… If you want to move forward you have to let go to do that"
Improving Critical Leadership Skills
Leaders described Emotional Self-Control as a real-time capability to observe and manage the way they react to what is happening in their environment. They credited this as contributing to improving their personal leadership capabilities, including:
Faster cognitive recovery from stressful experiences
Greater ability to accept unsatisfactory circumstances and move forward
Improved management of depression and anxiety
Increased workplace productivity
A story told by a senior leader at a well-known global accounting firm helps illustrate this process of development. Her initial mindfulness practice helped her recognize something she had been unaware of for years""the negative way in which others reacted to her in meetings. Once she had made the connection between these reactions and unsatisfactory outcomes, she began to actively observe her interaction with others.
Through careful reflection on these experiences she began to see the relationship between her emotional states and the efficacy of her communication. This realization helped her understand the importance of focusing on Emotional Self-Control in the context of cultivating stronger and more effective relationships in the workplace. Through dutiful practice she succeeded in changing her interpersonal behaviors and reported improvement in the quality of her interaction with others: "…people started remarking about it…said, "˜You know what, how come you don't get angry at all?'"
The Takeaway
In this and many other similar examples, the leaders I interviewed reported that Emotional Self-Control minimized the interference of negative emotional reactions with leadership activities. This improvement then created the opportunity for leaders to engage with others in a more meaningful and effective way. Obtaining these results required ongoing refinement of Emotional Self-Control, which helped leaders with intentional cultivation of other Competencies as well.
In my next article, I will discuss the relationship between mindful leadership and another Competency, Adaptability.
Recommended Reading: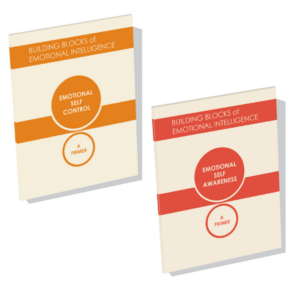 Interested in learning more about how to apply these concepts at work? Our newly released Primers provide a concise overview of the Emotional and Social Intelligence Leadership Competencies of Emotional Self-Awareness and Emotional Self-Control, as well as an overview of the Emotional and Social Intelligence Leadership Competency Model itself.
The Primers are created by Emotional Intelligence author Daniel Goleman, with several fellow thought leaders in the field of emotional intelligence, leadership development, and research, including Richard Boyatzis, Vanessa Druskat, Richard J. Davidson, and George Kohlrieser.
<!- View not found ->