Key Step Media is an independent publisher of personal and professional development materials focused on mindfulness, leadership, and emotional intelligence (EI). We believe that emotional intelligence is a key factor in building a future of more mindful, self-aware, and empathic leaders — those who understand how their decisions impact the wellbeing of everyone.
Our goal is to present the understanding of respected thinkers in a practical way that matters to our everyday lives. We hope to shift perspective towards a data-based growth mindset balanced with an understanding of our systemic responsibility. In doing so, we will help each of us better care for ourselves and others, while serving as a catalyst for systemic change.  
Ready to become a more compassionate leader? Visit our shop for our full list of educational resources.
CONTACT US ANYTIME:
413.587.0818
By using our site, you consent to our privacy policy and terms and conditions.
---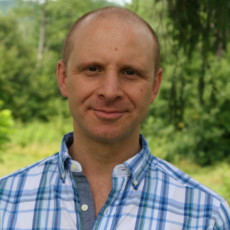 Hanuman Goleman

Fascinated with the importance of stories, Hanuman began his career recording audio for cultural preservation. Since founding More Than Sound, LLC (dba Key Step Media) in 2005, one story has risen to the top in terms of importance: 'WE CAN AND MUST DEVELOP EMOTIONAL INTELLIGENCE.' This story is one of how we as individuals and communities cultivate more self-awareness and empathy — how we develop and leverage the competencies of emotional intelligence in order to make more intentional and thoughtful decisions and become more effective leaders in every area of our lives. Over the years, Vipassana meditation practice has been an important guide for Hanuman's development. He sat his first mindfulness retreat at the Insight Meditation Society in Barre, Massachusetts in 1989. And in 2004, he developed and participated in The Wisdom Preservation Project, recording interviews with Buddhist masters in Myanmar. A graduate of the Salt Institute for Documentary Studies, Hanuman received his M.A. in Media Arts from Emerson College. He lives, works, records, and tells the story of emotional intelligence from his little, yellow house in Western Massachusetts, which he shares with his wife and two young kids.