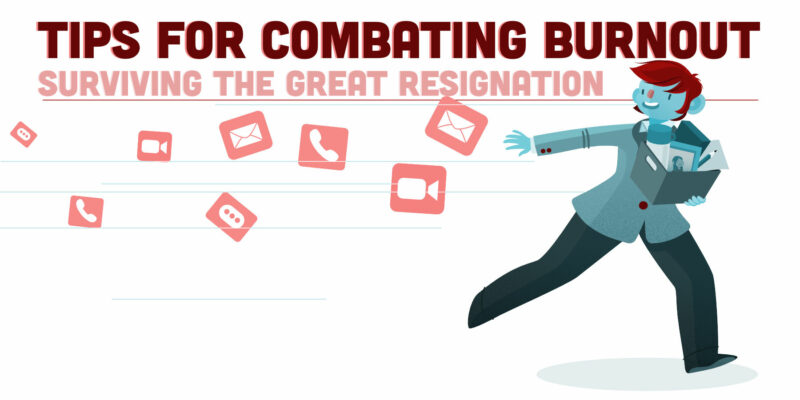 5 Renewal Strategies to Combat Burnout Amid the Great Resignation
March 15, 2022 Time to read:

5

min.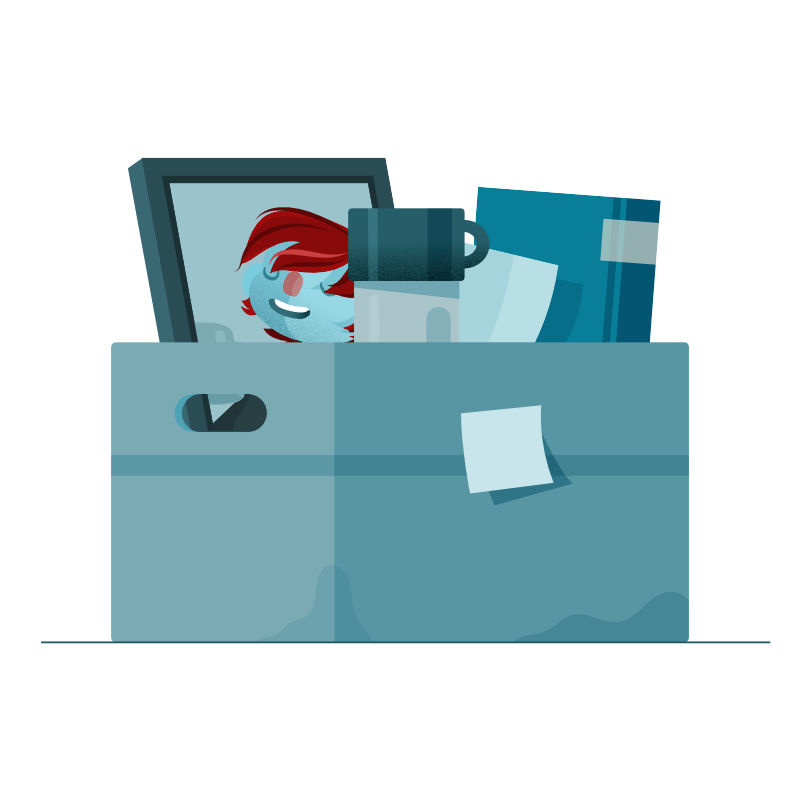 A recent workforce trend has consistently dominated headlines: "The Great Resignation" (also dubbed "The Big Quit").
According to the latest Bureau of Labor Statistics report, 4.3 million American workers quit their jobs last December, continuing a trend of record high employee turnover since the second half of 2021.
---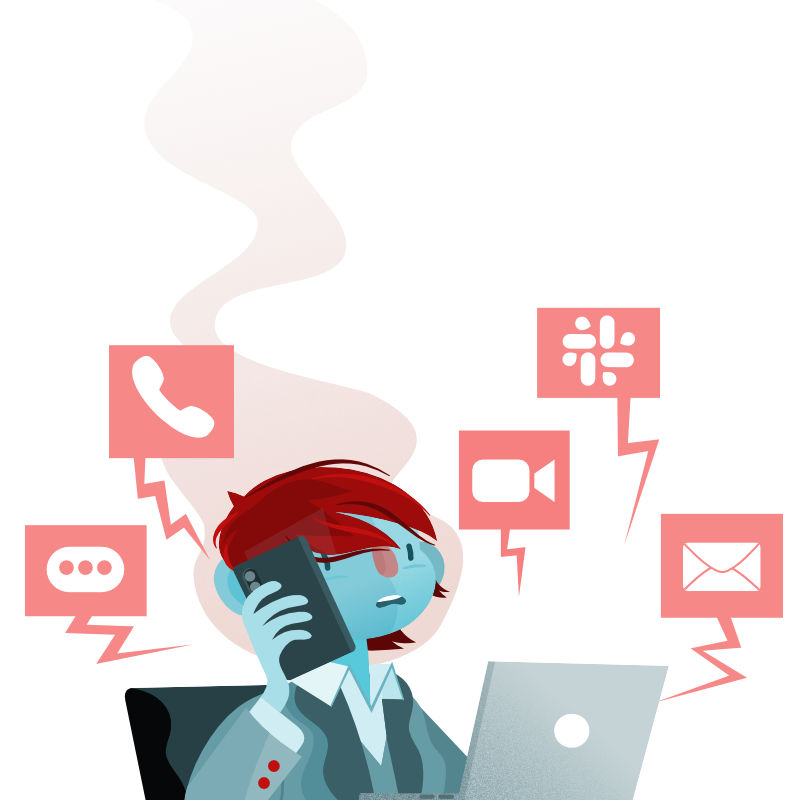 Quitting only tells half the story.
Some of the varied drivers contributing to the mass worker exodus include COVID health concerns, childcare challenges, reluctance to return to pre-pandemic work environments, higher pay, more flexibility, entrepreneurial pursuits, and, unsurprisingly — burnout.
Indeed's recent Employee Burnout report found burnout was on the rise, with 52% of respondents saying they experienced it in 2021, up from 43% the year before.
If you're feeling burned out, you're not alone.
---
Understanding Burnout and its Impact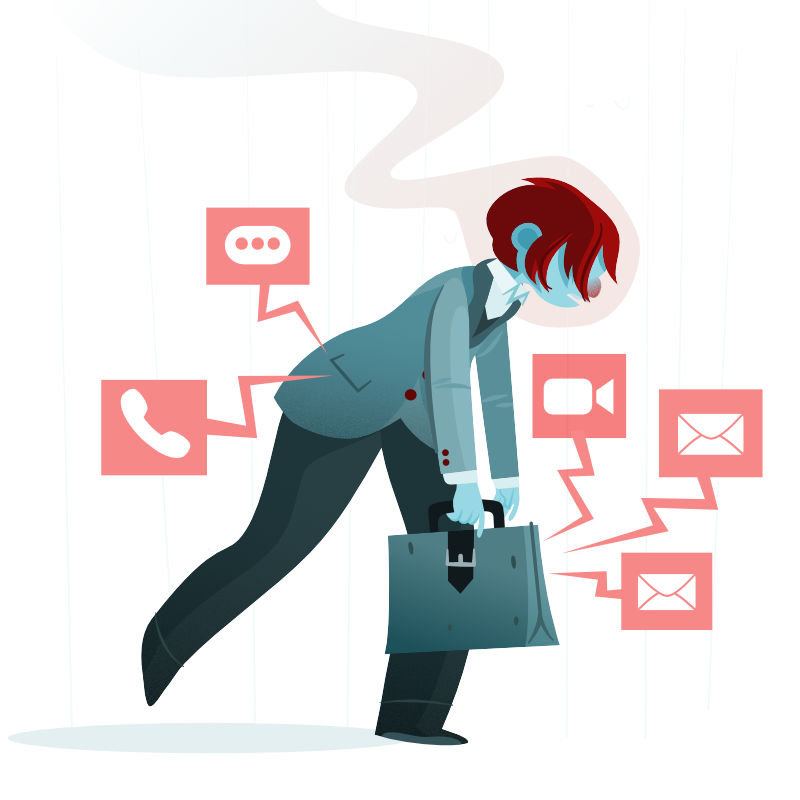 What is burnout?
The World Health Organization defines employee burnout as "a syndrome conceptualized as resulting from chronic workplace stress that has not been successfully managed."
Burnout can be characterized by feelings of energy depletion or exhaustion, increased mental distance or feelings of negativism related to one's job, and reduced productivity.
---
Indeed's Employee Burnout survey also found workers struggling to achieve a healthy work-life balance, exacerbated by having to work longer hours.
Even more startling, 61% of remote workers and 53% of on-site workers reported finding it more difficult to "unplug" from work during off-hours.
Flexjobs' Mental Health in the Workplace survey had similar findings. Seventy-five percent of respondents said they experienced burnout at work, and 40% said they experienced burnout specifically during the pandemic.
Visier's Pulse on Employee Burnout survey puts the number at 89%. Visier's results also found the biggest contributing factor to burnout was an increased workload, followed by a toxic work culture, and being asked to complete work faster.
---
Whether onsite or remote, Millennial or Baby boomer, private or public sector – workers of all industries, races, ages etc. are grappling with varying degrees of exhaustion, stress, emotional trauma, and mental health challenges.
While operating in sustained crisis mode throughout the pandemic.
---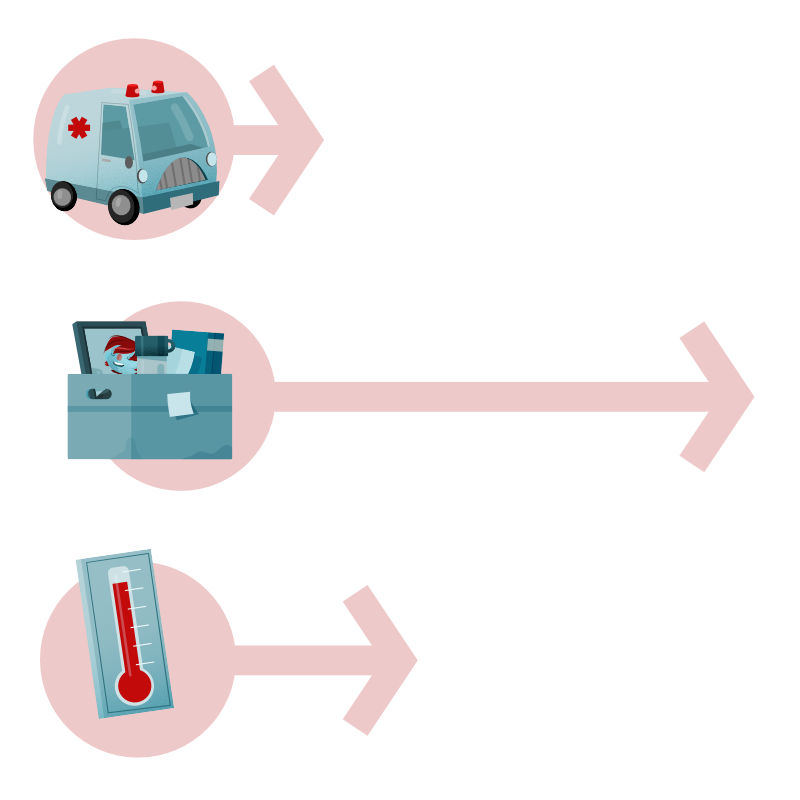 The "Great Resignation" is only one possible side effect. According to a Gallup study, chronically burned out employees are:
23% more likely to visit the emergency room
2.6 times more likely to leave their current employer
63% more likely to take a sick day
To take an even wider lens on this, an in-depth survey from Mental Health America estimated workplace stress costs the U.S. economy more than $500 billion dollars in lost productivity annually.
---
How to Combat Burnout by Balancing Stress and Renewal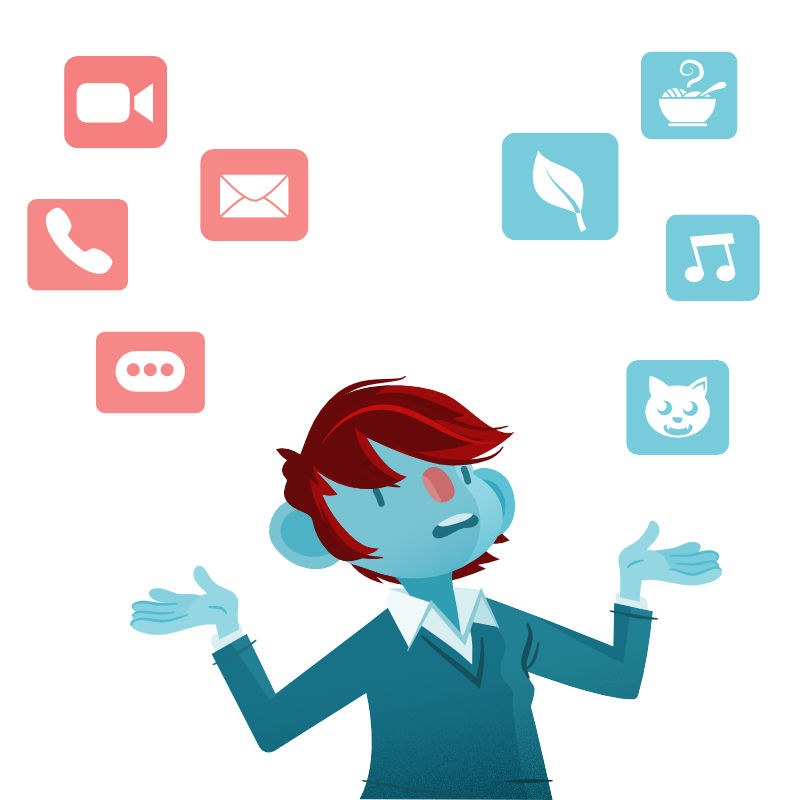 Hopefully your employer is taking steps to address burnout and support employee health and well-being.
Whether that's true or not for your workplace, there are ways to better understand and manage stress that are within your reach.
It's important to understand stress and renewal are two sides of the same coin.
Stress over-activates our sympathetic nervous system, the responses that help us survive, adapt, and perform.
Renewal activates our parasympathetic nervous system, prompting our body to release stress-reducing, feel-good hormones that help us feel more energized, innovative, hopeful, loving, and open-minded.
Just as stressors are unique to each of us, so too are what renews and replenishes us.
The following is a guide to some renewal strategies to consider.
What will make them impactful is applying emotional self-awareness to make them specific to your needs and what will ultimately support and fulfill you best.
---
1: Find Value and Purpose in Your Work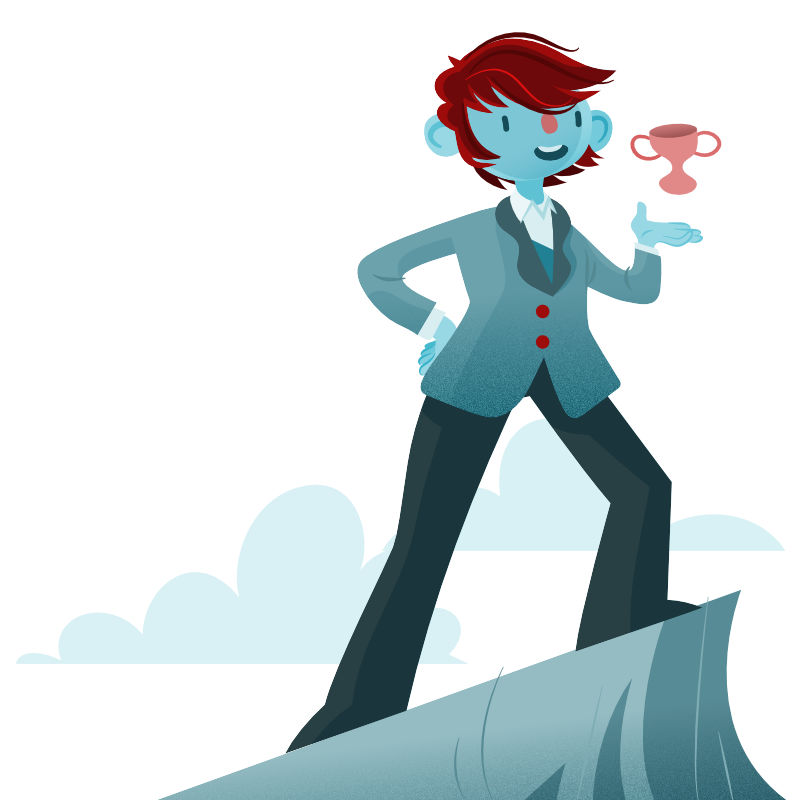 We all want to feel like the work we do is meaningful and that it contributes to a shared goal or greater good.
Daniel Goleman, acclaimed psychologist, journalist, and NYT best-selling author of Emotional Intelligence, says we're wired to seek a sense of purpose. And there's no time like the present.
Two out of three American workers say the pandemic has prompted them to contemplate their true purpose, so much so that some alternatives to "The Great Resignation" include "The Great Reflection" or "The Great Reprioritization."
No matter what you call it, take the time to reflect on how your work makes an impact, how it affects others, and how your individual contribution connects to something bigger.
Understand your "why" (what drives you), what goals/metrics are meaningful to you, and how you can anchor your work, progress, and impact toward it.
---
2: Establish Boundaries and Structure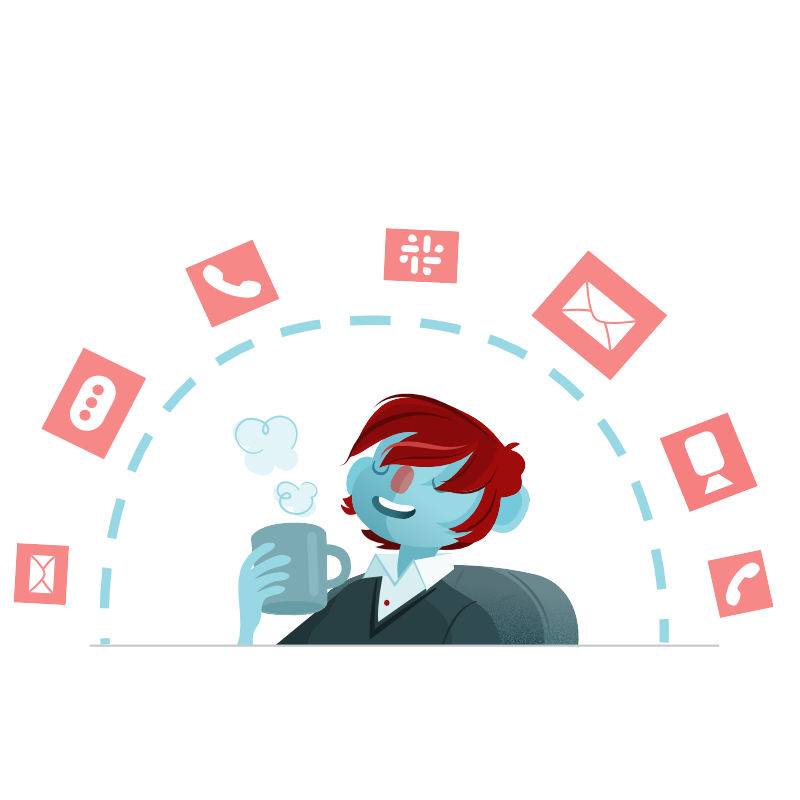 Create a structure and systems to help you disconnect and unplug after (home) office hours.
A physical boundary, such as a designated work space you can leave after your work is done for the day, is a great start.
Consider structuring your day with a realistic start and end time for focused work, punctuated by small breaks in the day for lunch, recharging, getting up and walking around, and generally taking a few minutes to yourself.
When your work day is over, shut off your laptop and turn off notifications. Give yourself time to transition from being in active "work mode."
Once you've made the transition, do activities you enjoy and spend quality time with people you care about.
Resist the temptation to return to work or feel like you have to constantly "be on."
---
3: Make Time for What Fills Your Cup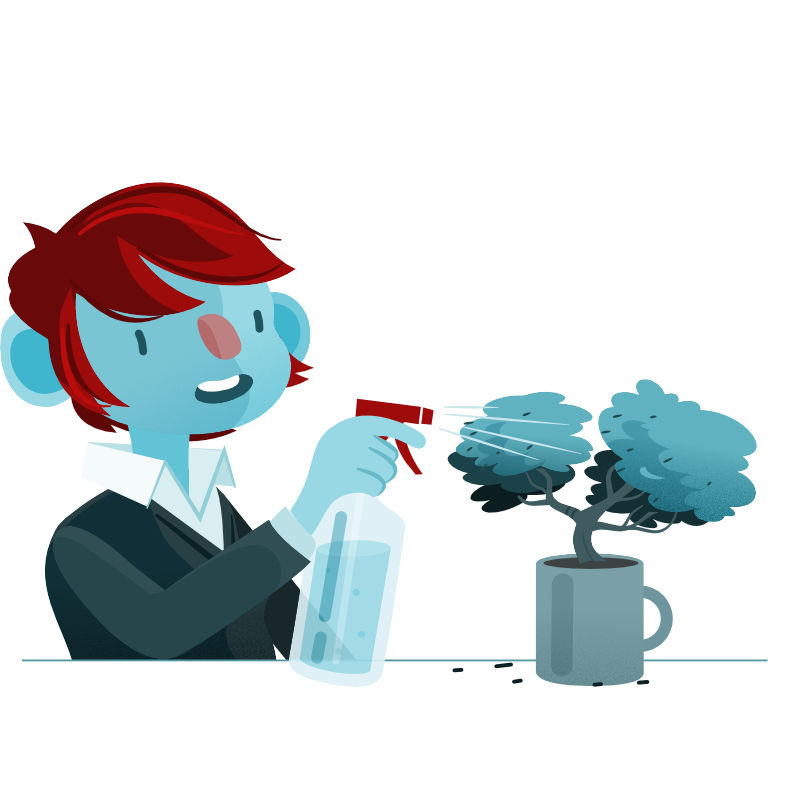 It may be obvious, but be mindful and intentional with identifying what matters most.
What parts of your life do you want to nurture? How do you want to invest in yourself and your relationships? What would make you feel happy, renewed, and motivated?
For some, that may mean pursuing a passion project or learning a new skill. For others, it may mean doing yoga or running outdoors. Perhaps it's spending distraction-free engaged time with your kids.
Once you've identified what helps you feel renewed, protect your time and energy to prioritize them. Don't be afraid to say no to distractions and low value demands on your time.
Stress is a fact of life and work. Balancing it with renewal is key.
---
4: Prioritize Self-Care
In our hustle-obsessed, constantly on-the-go, and competing priorities culture, it can be easy to put yourself last.
Remember, self-care isn't selfish. It's prudent.
You can't take care of anyone or anything (including work) if you're not healthy or feeling your best.
And it doesn't have to require a big effort. Taking small and consistent steps can make a big difference for reducing stress.
Make sure you're getting adequate sleep every night. Hydrate and eat throughout the day. Schedule downtime to relax by reading a book or taking a bath. Watch an episode of your favorite show. Listen to a podcast. Go for a walk. Meditate.
Or give yourself a break and do absolutely nothing.
Whatever feels right for you is right for you.
---
5: Cultivate a Growth Mindset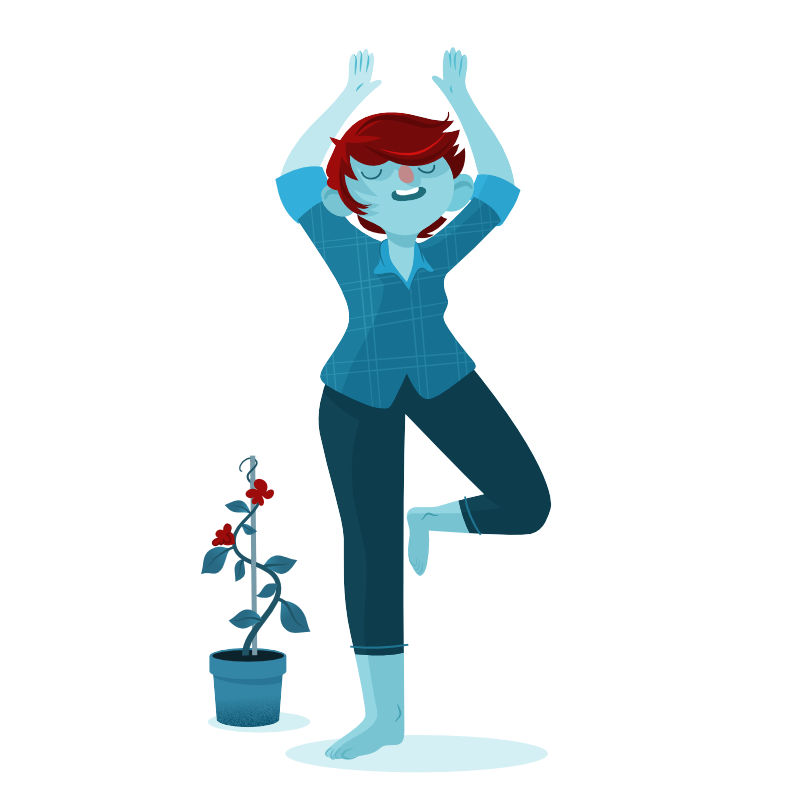 What's the link between mindset and mental health? A Harvard University study found that among teen students, a fixed mindset was associated with more mental health challenges.
When compared to peers with a growth mindset — looking at everything as an opportunity for learning — those with a fixed mindset were nearly 60% more likely to show more severe symptoms of depression, anxiety, or aggression.
When you allow yourself to be a lifelong learner, you enable resilience, evolution, and empowerment.
Focus on continued learning and progress, not perfection. Embrace failure and constructive feedback as opportunities for growth. Look beyond current setbacks and focus on a clear vision and creating a path forward.
---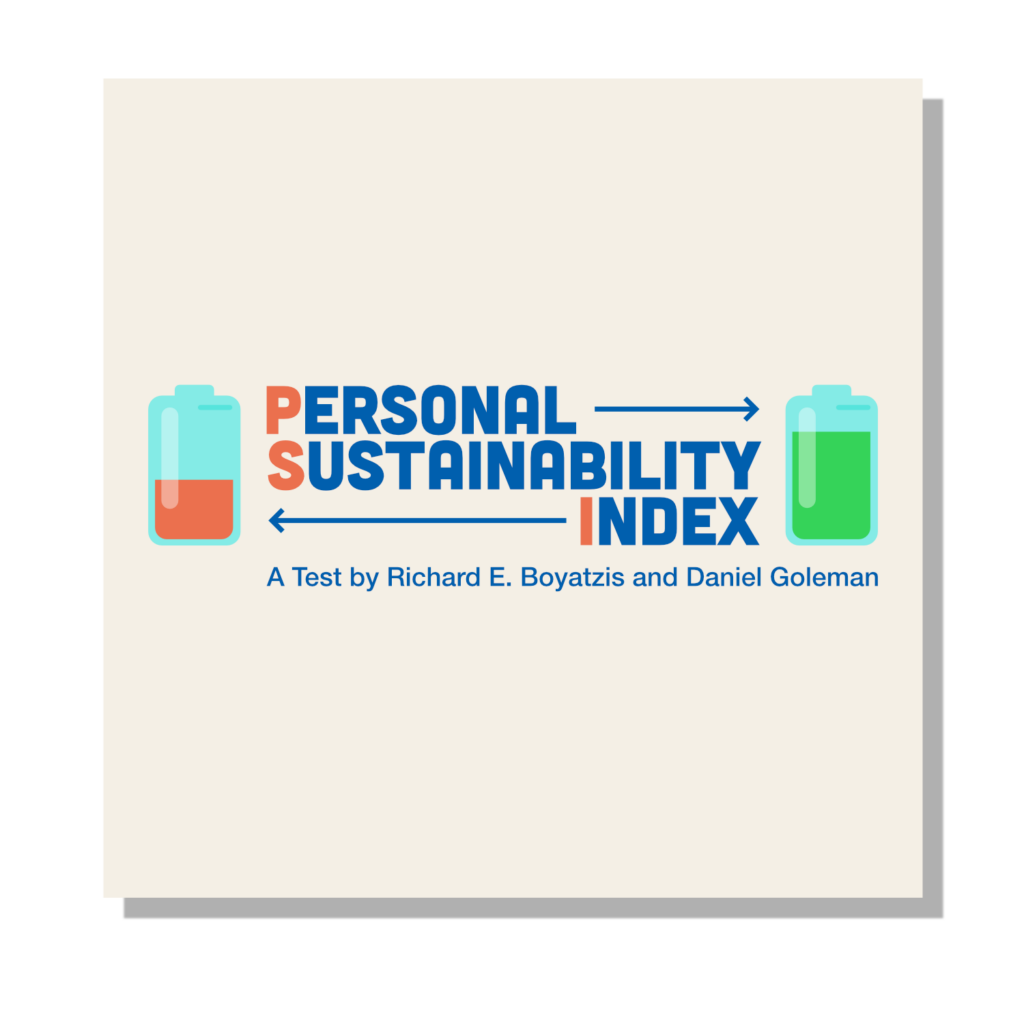 There is no linear path or exact formula for overcoming burnout. The more you recognize the sources of stress and renewal in your life, the better you can manage and balance them.
If you think of burnout as having an empty tank, prioritizing time and focus on meaningful renewal activities can help to refuel and fill up your tank.
Introducing a self-guided tool that will help you take stock of the sources of stress in your life and identify ways to foster balance and restoration.
Backed by decades of research on stress and renewal, Richard Boyatzis and Daniel Goleman's Personal Sustainability Index (PSI) is now available to everyone.
<!- View not found ->