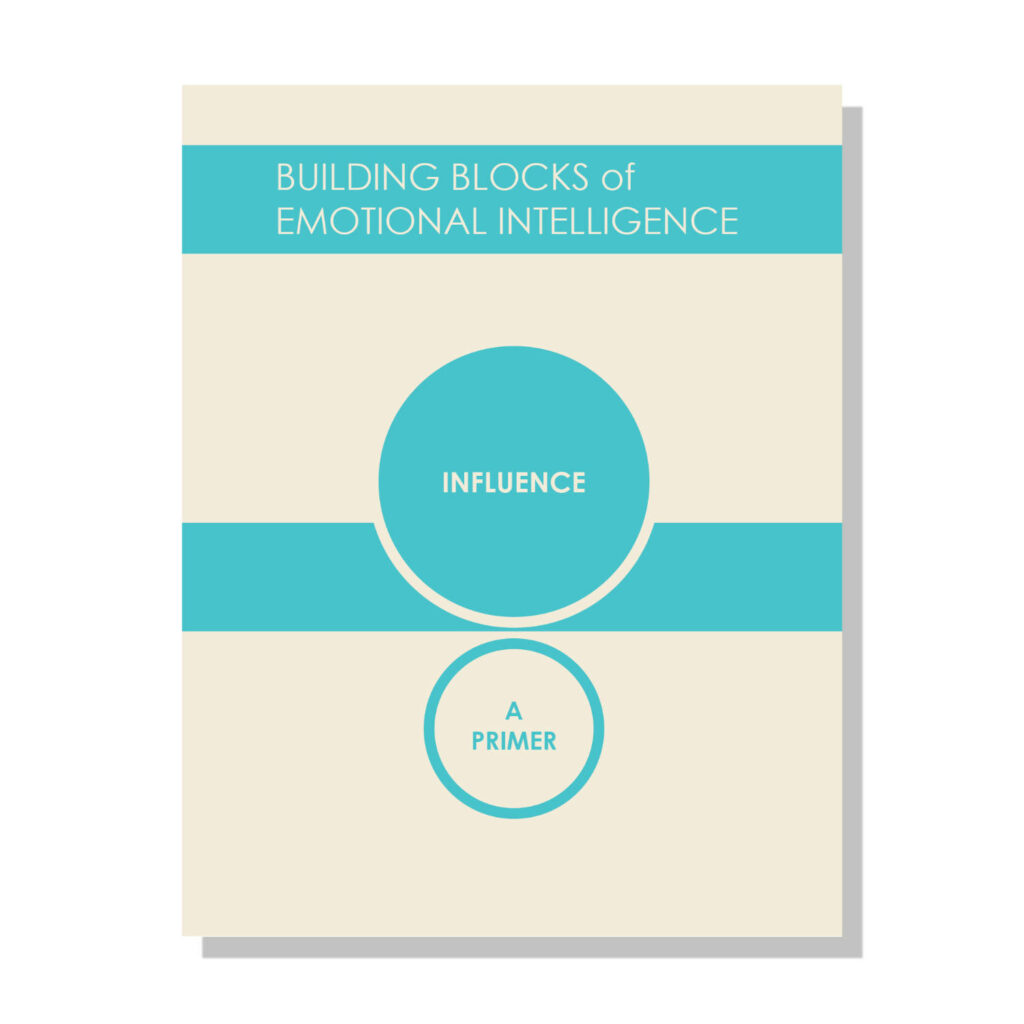 Influence is a social competency necessary for any leadership style. It can be done in a way that is meaningful and effective, or fraught with resistance. Leaders competent in Influence will gather support from others with relative ease, creating a group who is engaged, mobilized, and ready to execute on the tasks at hand.
But how does one develop this competency? What does it look like in different contexts?
In Influence: A Primer, Daniel Goleman and colleagues introduce Emotional Intelligence and dive deep into the Influence competency. In a relatively short read, the authors illustrate the valuable skills needed to guide others in realizing the value of your ideas and point of view - not for the sake of exerting blind command, but to collaborate towards a positive vision with empathy and awareness.
This is the eighth in a series of Primers that explores each of the 12 Emotional and Social Intelligence Leadership Competencies, with a thorough overview of the Competency Model itself.
Daniel Goleman, Richard Boyatzis, Peter Senge, Vanessa Druskat, Matthew Lippincott, and Matthew Taylor elaborate on the Influence competency: what it means, why it matters, and how to develop your capacity for it in both personal and professional settings.
Here's some of what's included:
Overview of Emotional Intelligence
Overview of the Competency Model in Leadership
Introduction to Influence
3 Detailed, High-Level Examples of Applied Influence
How to Develop Influence
Teams, Emotional Intelligence, and Influence
Influence and Leader Performance
Cultivating Influence Through Executive Coaching
Whether you are an individual looking to elevate your personal performance, a consultant or coach in need of research-based resources, or a head of leadership development in your organization seeking a brief yet informative resource to share with your team, this Primer is for you.
NOTE: Individually sold primers are saddle stitched (stapled). Only the Full Collection Bundle is perfect bound.
Total length is 76 pages. Soft cover. Saddle-Stitched
Additional primers in this series are:
About the Authors:
Daniel Goleman: internationally known psychologist and author of Emotional Intelligence, Social Intelligence, and Working with Emotional Intelligence, as well as a highly sought-after speaker on the topics of leadership, emotional intelligence, and mindfulness.
Richard Boyatzis: Professor in the Departments of Organizational Behavior, Psychology, and Cognitive Science at Case Western Reserve University and Human Resources at ESADE.
Peter Senge: senior lecturer in Leadership and Sustainability at the MIT Sloan School of Management. He studies decentralizing the role of leadership in organizations so as to enhance the ability of employees to work productively toward common goals.
Vanessa Druskat: internationally recognized expert and consultant on group emotional intelligence and Associate Professor of Organizational Behavior and Management at the Peter T. Paul College of Business and Economics at the University of New Hampshire.
Matthew Lippincott: specializes in complex business solution design and messaging for multinational organizations, with recently completed research in organizational leadership, emotional intelligence, and mindfulness.
Matthew Taylor: Senior Director of Adaptive Leadership for the Achievement First Charter School Network.  In this role he coaches and trains a principal cohort and additional cohorts across the leadership pipeline on emotionally intelligent leadership.
<!- View not found ->