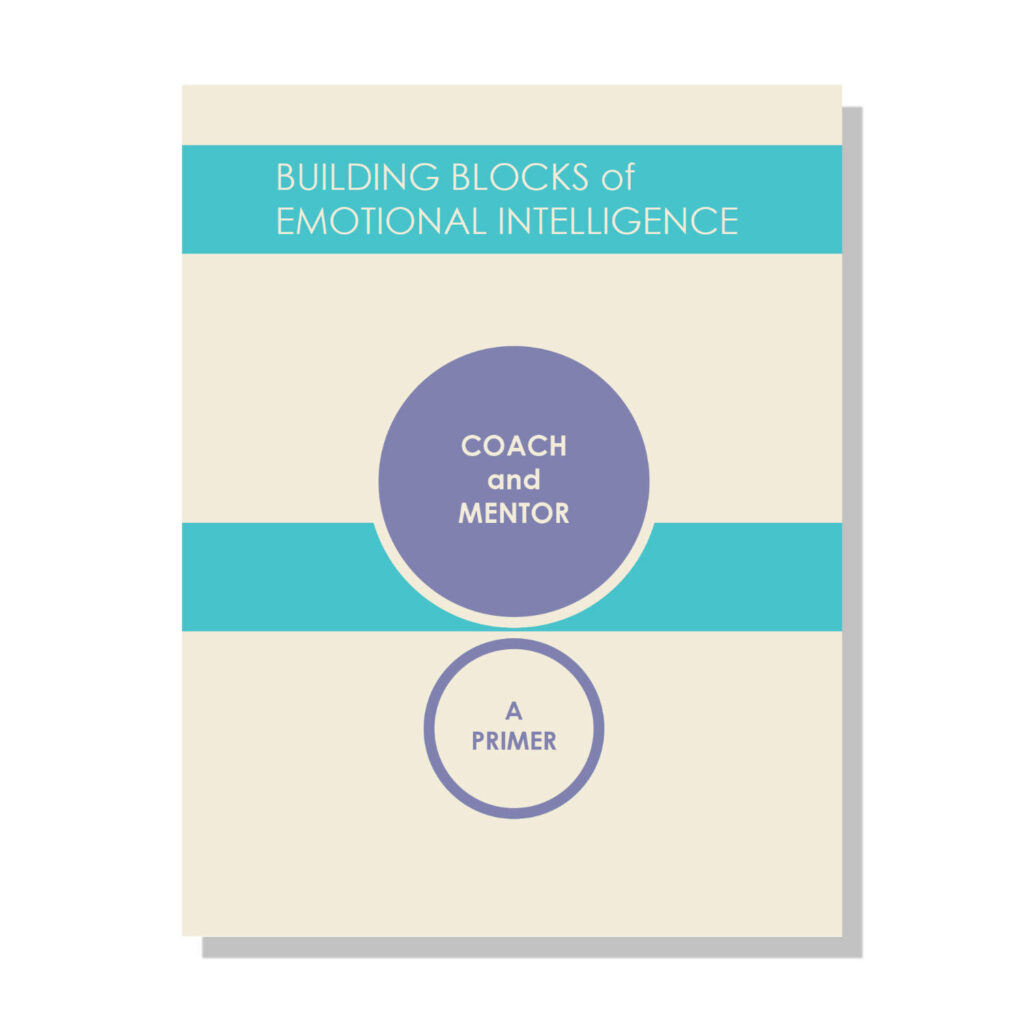 The Emotional Intelligence competency we call Coach and Mentor is the ability to foster the long-term learning or development of others by giving feedback and support. The Coach and Mentor competency is an essential social competency for leaders at any level in an organization.
But how does one develop this competency? What does it look like in different contexts?
In Coach and Mentor: A Primer, Daniel Goleman and colleagues introduce Emotional Intelligence and dive deep into the Coach and Mentor competency. In this quick read, the authors illustrate the valuable skills needed to help others develop further strengths.
This is the ninth in a series of Primers that explores each of the 12 Emotional and Social Intelligence Leadership Competencies, with a thorough overview of the Competency Model itself.
Daniel Goleman, Richard Boyatzis, George Kohlrieser, Michele Nevarez, and Matthew Taylor elaborate on the Coach and Mentor competency: what it means, why it matters, and how to develop your capacity for it in both personal and professional settings.
Here's some of what's included:
Overview of Emotional Intelligence
Overview of the Competency Model in Leadership
Introduction to Coach and Mentor
Coach and Mentor in Action
Coach and Mentor: The Core of Leadership
What Makes a Great Coach
Coaching & Mentoring for Lasting Behavioral Change
Whether you are an individual looking to elevate your personal performance, a coach or consultant in need of research-based resources, or a head of leadership development in your organization seeking a brief yet informative resource to share with your team, this Primer is for you.
NOTE: Individually sold primers are saddle stitched (stapled). Only the Full Collection Bundle is perfect bound.
Total length is 64 pages. Soft cover. Saddle-Stitched
Additional primers in this series are:
About the Authors:
Daniel Goleman: internationally known psychologist and author of Emotional Intelligence, Social Intelligence, and Working with Emotional Intelligence, as well as a highly sought-after speaker on the topics of leadership, emotional intelligence, and mindfulness.
Richard Boyatzis: Professor in the Departments of Organizational Behavior, Psychology, and Cognitive Science at Case Western Reserve University and Human Resources at ESADE.
George Kohlrieser: Professor of Leadership and Organizational Behavior at the International Institute for Management Development (IMD) in Switzerland.
Michele Nevarez: specializes in coaching highly-driven executives and professionals, leveraging what we know about the brain, Emotional and Social Intelligence, and Resonant Leadership to help leaders develop resilience, focus, and self-awareness.
Matthew Taylor: Senior Director of Adaptive Leadership for the Achievement First Charter School Network.  In this role he coaches and trains a principal cohort and additional cohorts across the leadership pipeline on emotionally intelligent leadership.
<!- View not found ->