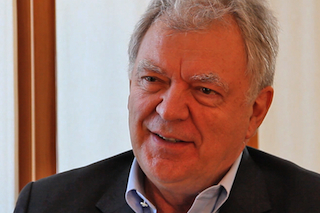 George Kohlrieser
A hallmark of high performance leaders is the ability to influence others through all levels and types of communication, from simple interactions to difficult conversations and more complex conflicts, in order to achieve greater team and organizational alignment. High performing leaders are able to unite diverse team members by building common goals and even shared emotions by engaging in powerful and effective dialogue.
George Kohlrieser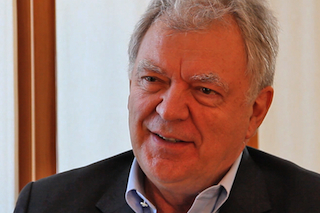 George Kohlrieser has forty years of experience as a hostage negotiator and a psychologist. He's the Professor of Leadership and Organizational Behavior at one of the world's leading business schools, the International Institute for Management Development (IMD) in Switzerland. At IMD he created and directs the school's flagship High Performance Leadership (HPL) program.
Kohlrieser works internationally with companies and organizations, focusing on the role neuroscience plays in high performance leadership and teamwork, conflict and change management, dialogue, negotiations, stress management, fulfilling potential, and playing to win. He also serves on the advisory board of the Neuroleadership Institute. In the past, he was the president of the International Transactional Analysis Association and the Founder and Director of the Shiloah Center for Human Growth in Ohio and Shiloah International in Switzerland.
Kohlrieser has earned many awards throughout his colorful career. In 2011 he won the global European Case Clearing House (ECCH) Hot Topic Case Award for Renewable and Sustainable Energy, Technology, and Development. A year prior, he earned the BrandLaureate International Brand Personality Award from the Asia Pacific Brands Foundation (APBF) for his contributions to the high-performance communication. His book, Hostage at the Table, is an international bestseller and received the Best Business Book Award in 2007 from the Dirigeants Commerciaux de France (DCF) and the Best Management Book in 2008 from the German business bookseller managementbuch.de. He's also a popular motivational speaker, and has appeared on BBC, CNN, ABC, and CBS. He's been interviewed for publications like the Wall Street Journal, the New York Times, and the Economist. His radio show, Matters of the Mind, is highly acclaimed and ran for over ten years.
Professor Kohlrieser completed his doctorate at Ohio State University and wrote his dissertation on the cardiovascular recovery of law enforcement leaders following high-stress situations. His research significantly contributed to understanding the importance of self-mastery and social dialogue in law enforcement personnel sustaining high-performance through self-regulation and emotional intelligence. When he became a licensed psychologist, he worked with the police department of Dayton, Ohio to reduce homicides in domestic violence. He was held hostage himself four times, and started to teach hostage negotiations at the Dayton Police Academy. He was also working at a psychiatric hospital at the time, teaching mental health professionals how to work with chronic schizophrenics.
At Key Step Media, Kohlrieser is a featured speaker on The Competent Leader video and as part of Key Step Media's video series Crucial Competence: Building Emotional and Social Leadership. Both detail the importance of developing emotionally intelligent leadership skills.
Kohlrieser is a conversationalist in The Executive Edge: An Insider's Guide to Outstanding Leadership, a book containing Daniel Goleman's in-depth conversations with respected leaders in executive management, organizational research, workplace psychology, negotiation, and senior hiring. The Executive Edge examines the best practices of top-performing executives. It offers practical guidance for developing the distinguishing competencies that make a leader outstanding.
Kohlrieser is also one of the featured speakers in Daniel Goleman's Leadership: A Master Class. His segment, High Performance Leadership, reveals the latest research and practice behind high performance leadership, bonding, and managing conflict.
+ Read more