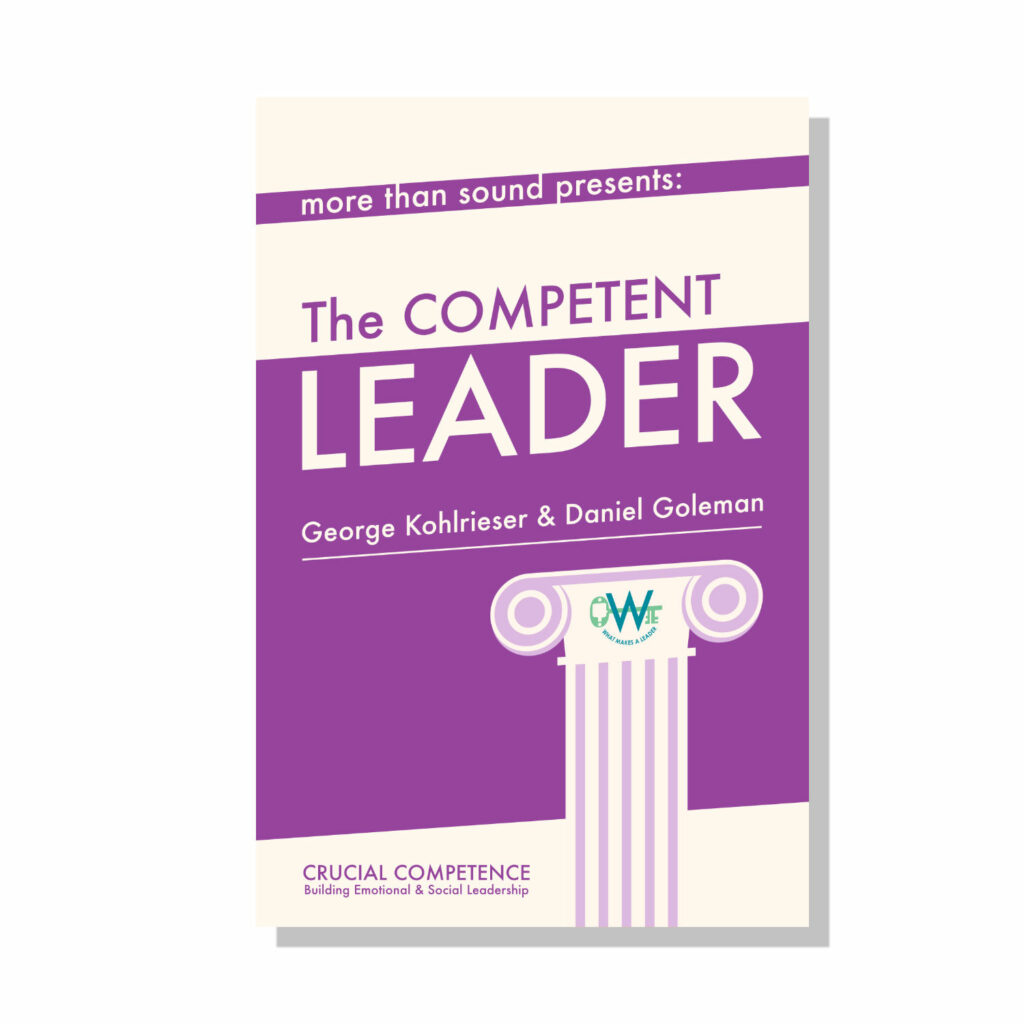 The Competent Leader with George Kohlrieser and Daniel Goleman
Format:
Streaming Video
Streaming Video
The Competent Leader is an in-depth video conversation with international bestselling author Daniel Goleman and George Kohlrieser, Professor of Leadership and Organizational Behavior at IMD. Professor Kohlrieser provides ways that leaders can develop Emotional Intelligence, use the secure base model of leadership for success, and increase employee performance. He also discusses several of the competencies that make up the Emotional and Social Intelligence Leadership Competency Model, and how those can be applied in professional growth.
Here's an excerpt from the full interview:
This video is over one hour long and includes 16 sections:
High Performance Leadership and Emotional Intelligence
Leadership Styles
High Performance Leadership in Practice
Learning to be Positive
Emotional Self Awareness
Emotional Balance
Adaptability
Achievement
Positive Outlook
Empathy
Organizational Awareness
Inspiring Leaders
Talent Development in Others
Managing Conflict
Leading Millennials
Leadership in the Digital Age
Presenters:
Daniel Goleman is an internationally known author and psychologist. His 1995 book, Emotional Intelligence appeared on The New York Times bestseller list for a year and a half. The Harvard Business Review called emotional intelligence "a revolutionary, paradigm-shattering idea" and chose his article "What Makes a Leader" as one of ten "must-read" articles from its pages. Emotional Intelligence was named one of the 25 "Most Influential Business Management Books" by TIME Magazine.
George Kohlrieser is an organizational and clinical psychologist. He is Professor of Leadership and Organizational Behavior at one of the world's leading business schools, the International Institute for Management Development (IMD) in Switzerland. He is also the author of the award-winning bestseller Hostage at The Table: How Leaders Can Overcome Conflict, Influence Others and Raise Performance, published in 2006, and co-author of Care to Dare: Unleashing Astonishing Potential Through Secure Base Leadership, published in 2012. He focuses on high performance leadership and teamwork, conflict management, change management, dialogue and negotiations, stress management, fulfilling potential, and playing to win.
To learn more about the 12 emotional and social intelligence leadership competencies, assessed with the Emotional and Social Competencies Inventory (ESCI), we recommend Crucial Competence: Building Emotional and Social Leadership. This includes some edited content from the title above, along with additional perspectives in the area of emotional intelligence, and an overview by Daniel Goleman.
<!- View not found ->