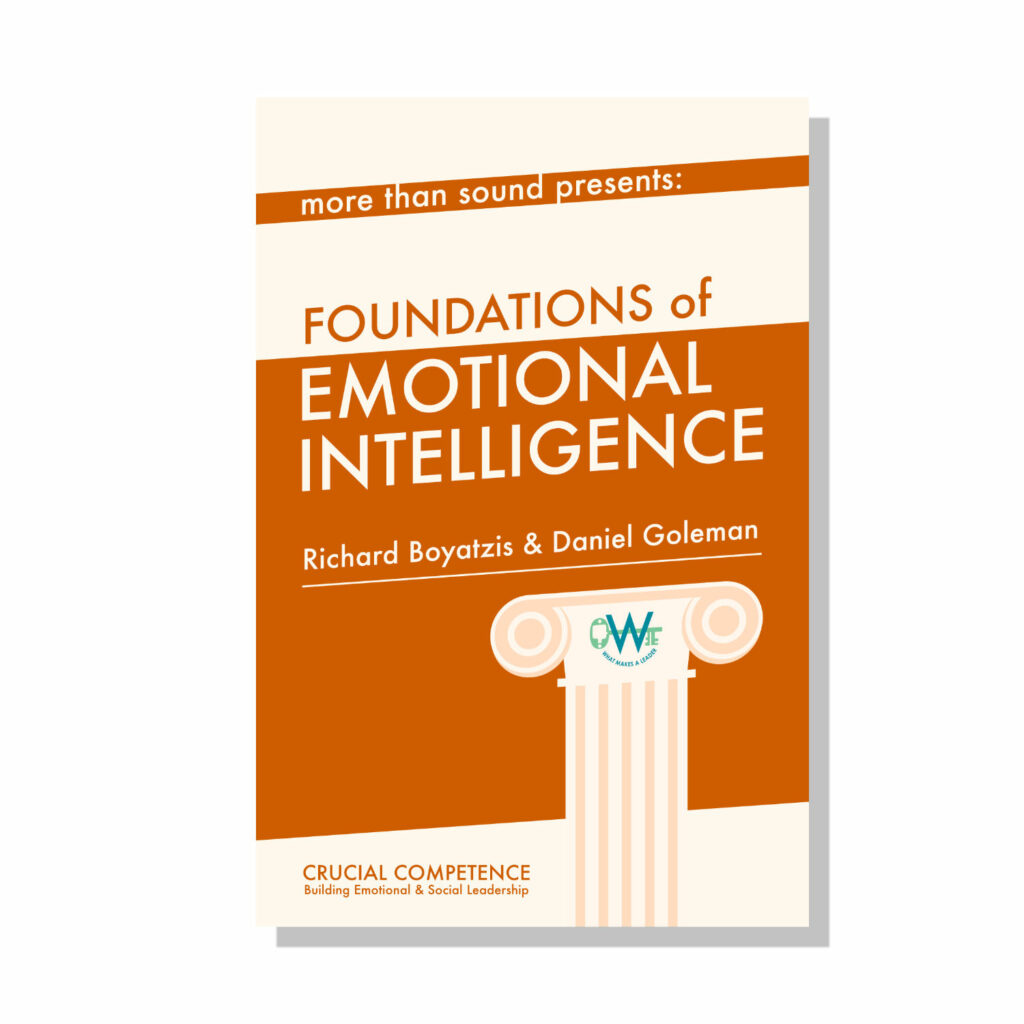 Foundations of Emotional Intelligence with Richard Boyatzis and Daniel Goleman
Format:
Foundations of Emotional Intelligence is an in-depth video conversation with international bestselling author Daniel Goleman and Richard Boyatzis, Professor at Case Western Reserve University and ESADE. Drawing on decades of experience, these two pioneers in psychology and research reflect on the development of the Emotional and Social Intelligence Leadership Competency Model.
Research shows that leaders who demonstrate competence with Emotional Intelligence are more effective and outperform leaders who do not have these skills. Leadership coaches, organizational development professionals, and anyone in a leadership role will benefit from insights into how to become more adept at each of the Emotional Intelligence competencies.
Here is an excerpt from the full Foundations of Emotional Intelligence interview:
This video is over one hour long and includes seven sections:
Emotional Intelligence
Emotional Intelligence Competencies
Self-Management Competencies
Social Intelligence Competencies
Developing Competencies
Nurturing Social Intelligence Competencies
Competency Definition
Presenters:
Daniel Goleman is an internationally known author and psychologist. His 1995 book, Emotional Intelligence appeared on The New York Times bestseller list for a year and a half. The Harvard Business Review called emotional intelligence "a revolutionary, paradigm-shattering idea" and chose his article "What Makes a Leader" as one of ten "must-read" articles from its pages. Emotional Intelligence was named one of the 25 "Most Influential Business Management Books" by TIME Magazine.
Richard E. Boyatzis is a Professor in the Departments of Organizational Behavior, Cognitive Science, and Psychology at Case Western Reserve University and Human Resources at ESADE. Boyatzis uses his Intentional Change Theory (ICT) and complexity theory to research sustained, desired change in individuals, teams, organizations, communities, countries, and global change. He has authored more than 150 articles on leadership.
To learn more about the 12 emotional and social intelligence leadership competencies, assessed with the Emotional and Social Competencies Inventory (ESCI), we recommend Crucial Competence: Building Emotional and Social Leadership. This includes some edited content from the title above, along with additional perspectives in the area of emotional intelligence, and an overview by Daniel Goleman.
Here's a preview:
<!- View not found ->