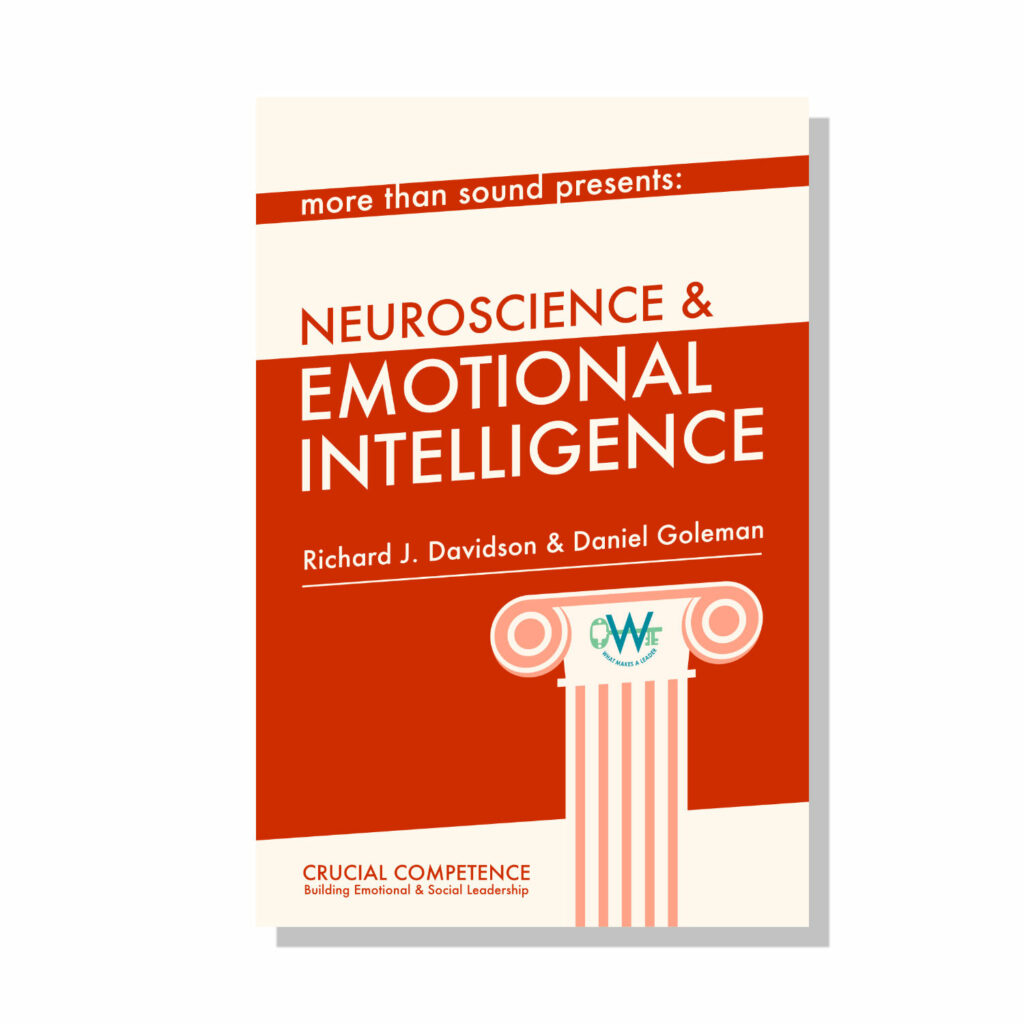 Neuroscience and Emotional Intelligence with Richard Davidson and Daniel Goleman
Format:
Streaming Video
Streaming Video
Neuroscience and Emotional Intelligence is an in-depth video conversation with international bestselling author Daniel Goleman and Richard Davidson, Founder and Chair of the Center for Healthy Minds, University of Wisconsin-Madison. Drawing on leading edge research on the brain and emotion, Professor Davidson explains the science behind how we feel and act, and how that may impact your effectiveness as a leader.
Understanding the neuroscience that drives Emotional Intelligence will help you become better equipped to recognize when various emotional reactions occur, and better able to address them in a way that has a positive effect on your work and life.
Here's an excerpt from the full interview:
This video is approximately one hour long and includes 5 sections:
Emotional Self-Awareness
Self Management
Adaptability
Achievement Orientation and Positive Outlook
Empathy
Presenters:
Daniel Goleman is an internationally known author and psychologist. His 1995 book, Emotional Intelligence appeared on The New York Times bestseller list for a year and a half. The Harvard Business Review called emotional intelligence "a revolutionary, paradigm-shattering idea" and chose his article "What Makes a Leader" as one of ten "must-read" articles from its pages. Emotional Intelligence was named one of the 25 "Most Influential Business Management Books" by TIME Magazine.
Richard Davidson, Founder and Chair of the Center for Healthy Minds, University of Wisconsin-Madison, and New York Times bestselling author of The Emotional Life of Your Brain, conducts groundbreaking research on emotion and the brain. His research has shown that our unique brain patterns affect the way we feel, think, and live, and we have the power to improve them. Davidson's research is broadly focused on the neural bases of emotion and on methods to promote human flourishing, including meditation and related contemplative practices.
To learn more about the 12 emotional and social intelligence leadership competencies, assessed with the Emotional and Social Competencies Inventory (ESCI), we recommend Crucial Competence: Building Emotional and Social Leadership. This includes some edited content from the title above, along with additional perspectives in the area of emotional intelligence, and an overview by Daniel Goleman.
Here's a preview:
<!- View not found ->