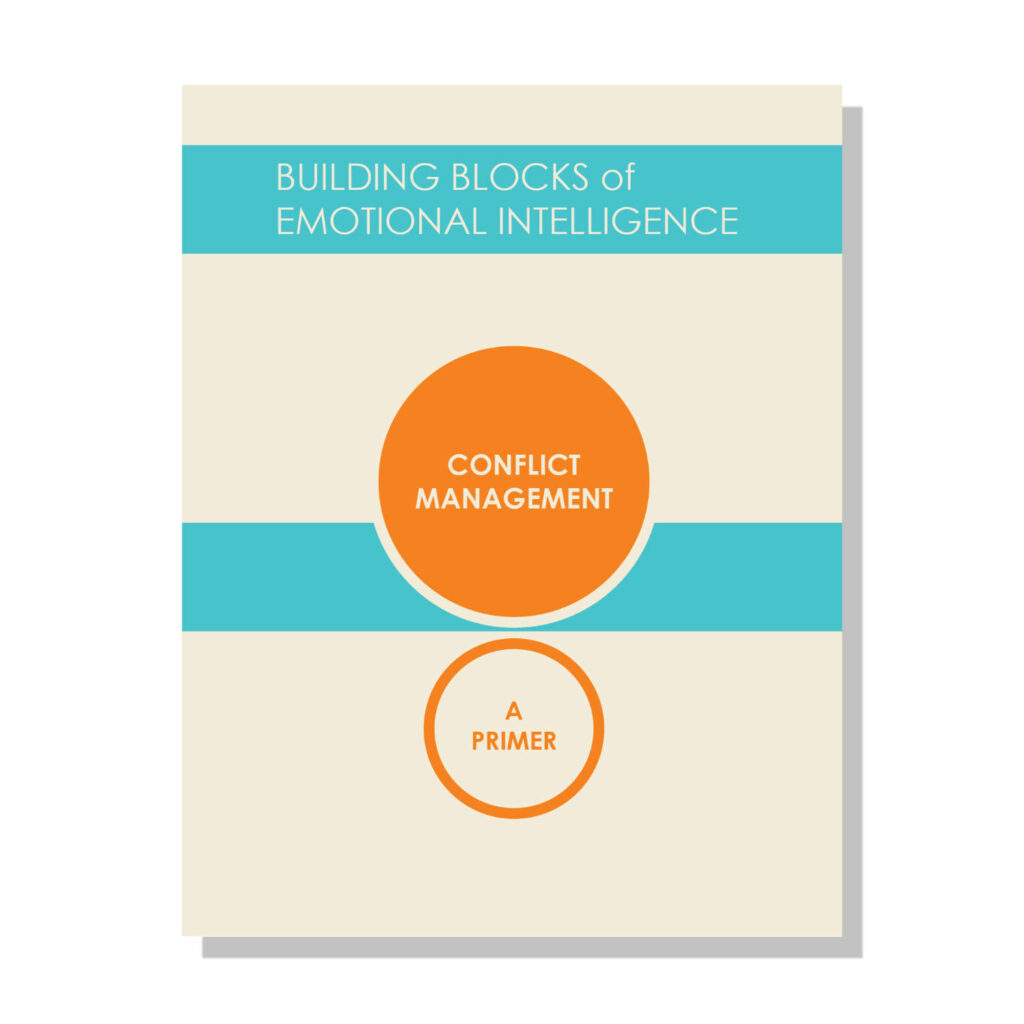 Conflict Management: A Primer
The Emotional Intelligence competency we call Conflict Management involves having the ability to help others through tense situations, tactfully bringing disagreements into the open, and defining solutions that everyone can endorse. Leaders who take time to understand different perspectives work toward finding a common ground on which everyone can agree. They acknowledge the views of all sides, while redirecting the energy toward a shared ideal or an agreeable resolution.
But how does one develop this competency? What does it look like in different contexts?
In Conflict Management: A Primer, Daniel Goleman and colleagues introduce Emotional Intelligence and dive deep into the Conflict Management competency. In this quick read, the authors illustrate the valuable skills needed to manage conflict in a range of settings.
This is the tenth in a series of Primers that explores each of the 12 Emotional and Social Intelligence Leadership Competencies, with a thorough overview of the Competency Model itself.
Daniel Goleman, Richard Boyatzis, George Kohlrieser, Amy Gallo, George Pitagorsky, and Matthew Lippincott elaborate on the Conflict Management competency: what it means, why it matters, and how to develop your capacity for it in both personal and professional settings.
Here's some of what's included:
Overview of Emotional Intelligence
Overview of the Competency Model in Leadership
Introduction to Conflict Management
How Secure Base Leaders Maintain Differences Without Breaking Bonds
The Intent and Behavior of the Conflict Management Competency
Becoming Skilled at Conflict Management
See Conflict as an Opportunity, not a Burden
Conflict Management: Blending Mindfulness and Analysi
Whether you are an individual looking to elevate your personal performance, a coach or consultant in need of research-based resources, or a head of leadership development in your organization seeking a brief yet informative resource to share with your team, this Primer is for you.
NOTE: Individually sold primers are saddle stitched (stapled). Only the Full Collection Bundle is perfect bound.
Total length is 68 pages. Soft cover. Saddle-Stitched
Additional primers in this series are:
About the Authors:
Daniel Goleman: internationally known psychologist and author of Emotional Intelligence, Social Intelligence, and Working with Emotional Intelligence, as well as a highly sought-after speaker on the topics of leadership, emotional intelligence, and mindfulness.
Richard Boyatzis: Professor in the Departments of Organizational Behavior, Psychology, and Cognitive Science at Case Western Reserve University and Human Resources at ESADE.
Amy Gallo: Author of the HBR Guide to Dealing with Conflict and a contributing editor at Harvard Business Review, where she writes about workplace dynamics.

George Kohlrieser: Professor of Leadership and Organizational Behavior at the International Institute for Management Development (IMD) in Switzerland.
Matthew Lippincott: specializes in complex business solution design and messaging for multinational organizations, with recently completed research in organizational leadership, emotional intelligence, and mindfulness.
George Pitagorsky: Multi-disciplinary coach, consultant, author, and speaker with expertise in project management and performance improvement.
<!- View not found ->