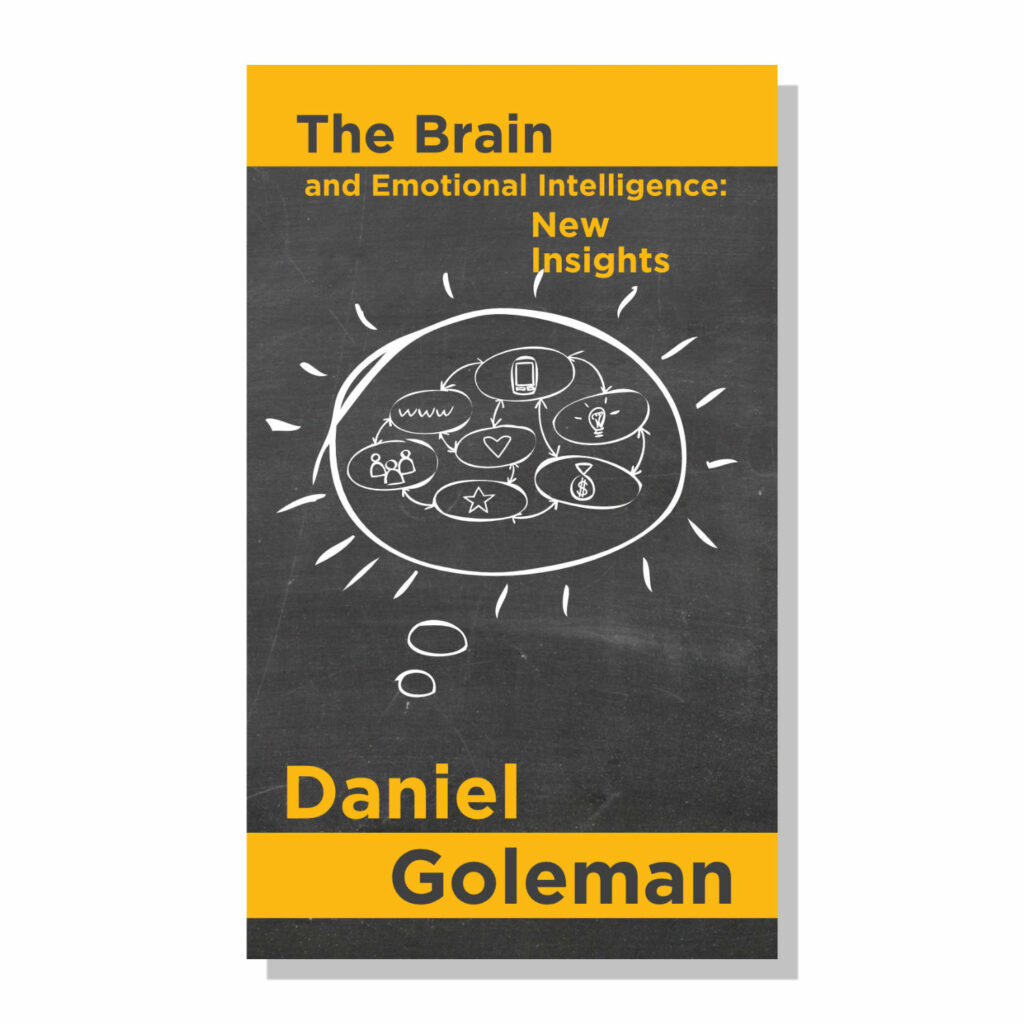 Is "emotional intelligence" distinct from IQ?
The brain's ethical radar
The neural dynamics of creativity
The brain circuitry for drive, persistence and motivation
How to manage stress
The brain states underlying optimal performance, and how to enhance them
The social brain: rapport, resonance, and interpersonal chemistry
Brain 2.0: Our brain on the web
The varieties of empathy and key gender differences
The dark side: Sociopathy at work
Neural lessons for coaching and enhancing emotional intelligence abilities
"Over the last decade and a half there has been a steady stream of new findings that further illuminate the dynamics between the brain's circuitry and emotional intelligence," said Daniel Goleman. "New Insights provides an update on the latest data with a focus on practical applications of emotional intelligence, a fundamental ingredient to outstanding leadership."
The book is especially beneficial to those working in the emotional intelligence field, and who need to apply the concept in effective action: leaders, executive coaches, human resources officers, managers, and educators.
Enhanced Version of The Brain and Emotional Intelligence
For Apple iBookstore customers, an enhanced version of The Brain and Emotional Intelligence: New Insights features embedded audio clips from leading scientists and leadership coaches such as Richard Davidson, Clay Shirky, Richard Boyatzis, Paul Ekman and Howard Gardner.
About Daniel Goleman
Daniel Goleman is an internationally known psychologist who lectures frequently to professional groups, business audiences, and on college campuses. As a science journalist Goleman reported on the brain and behavioral sciences for The New York Times for many years. He currently co-directs the Consortium for Research on Emotional Intelligence in Organizations at Rutgers. The Consortium "fosters research partnerships between academic scholars and practitioners on the role emotional intelligence plays in excellence." He has organized a series of intensive conversations between scientists and his longtime friend, the Dalai Lama, and most recently published A Force for Good: The Dalai Lama's Vision for Our World.
<!- View not found ->