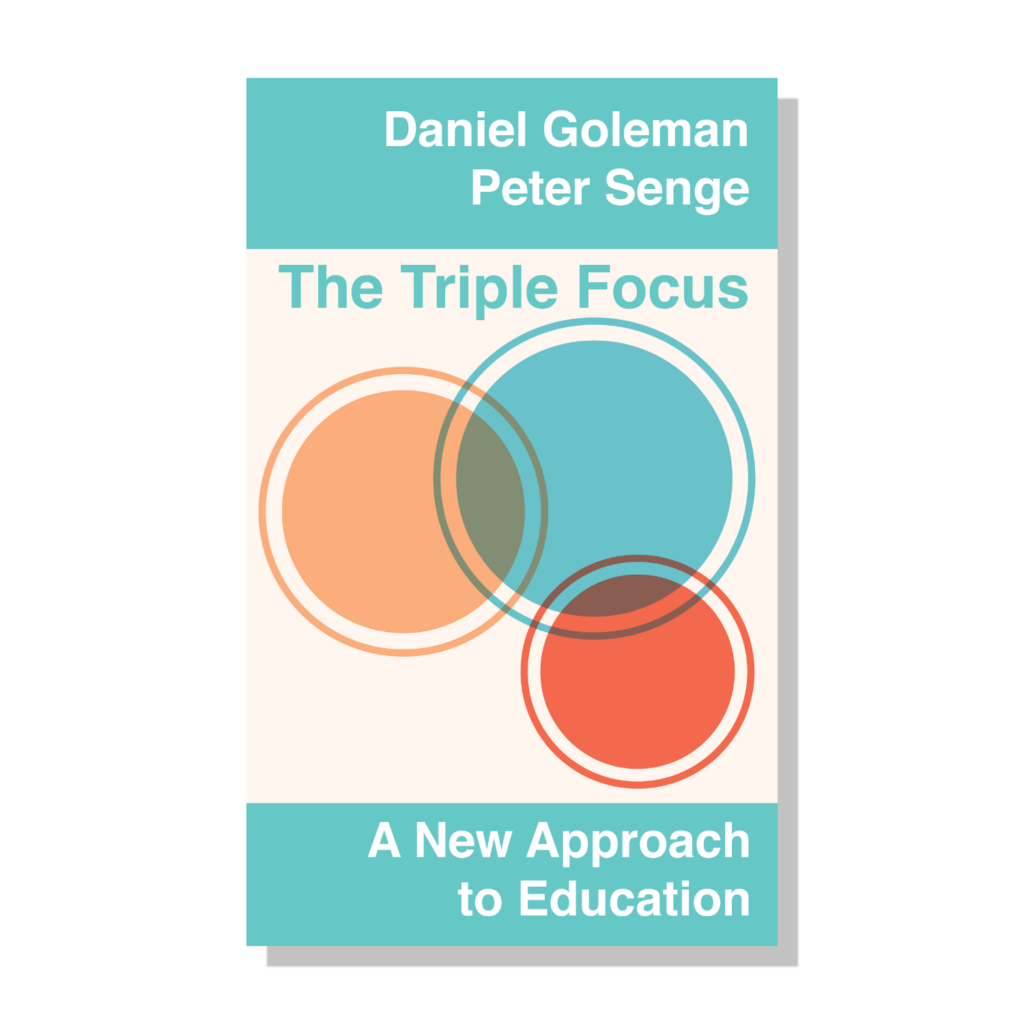 Daniel Goleman, author of the international bestsellers Emotional Intelligence and Focus, and a founder of the social and emotional learning movement, collaborates with Peter Senge, author of The Fifth Discipline and renowned systems thinking expert at MIT, in the new book The Triple Focus: A New Approach to Education.
The authors provide educators with a solid rationale for incorporating focus-related skill sets in the classroom to help students navigate a fast-paced world of increasing distraction, and better understand the interconnections between people, ideas, and the planet. The book also offers examples of model educational programs that include these competencies in their curriculum, and shares best practices for introducing these concepts in schools.
Daniel Goleman makes the case for teaching children two types of focus: self-awareness and empathy. He also shares research on how students who better understand themselves and others experience improved academic performance, personal development, and relationships.
Senge describes the third type of focus - understanding our relationship with the larger world. He explores the way systems interact and create webs of interdependence, whether it's in a family, an organization, or on a global scale. Senge also explains how the systems view is taught in schools today, and what it is revealing about the innate systems intelligence of children.
"These skill sets interact very naturally," said Daniel Goleman. "We feel that this complete inner tool kit should be a part of every child's learning as the world they are growing into becomes more distracted, relationships more besieged, and everything more interconnected and complex."
Peter Senge adds, "One of the reasons we're writing this book now is that so much progress has been achieved recently in each of these fields. There are now time-tested constructs, tools, pedagogical strategies, and resources to help schools bring them to students effectively."
The print edition of The Triple Focus: A New Approach to Education is available now exclusively at morethansound.net.
<!- View not found ->