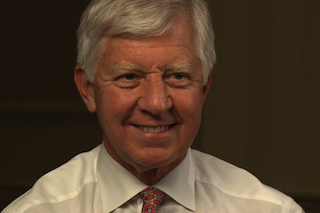 Bill George
Regardless of the daily introspective practice you choose, the pursuit of mindful leadership will help you achieve clarity about what is important to you and a deeper understanding of the world around you. Mindfulness will help you clear away the trivia and needless worries about unimportant things, nurture passion for your work and compassion for others, and develop the ability to empower the people in your organization.
Bill George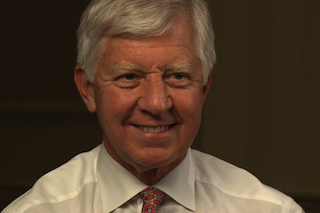 Bill George is a Senior Fellow at Harvard Business School, where he has been a Professor of Management Practice since 2004. He also serves as director of Exxonmobil, Goldman Sachs, the Mayo Clinic, and is a trustee of the World Economic Forum USA and Guthrie Theater.
He was also the former chief executive at Medtronic, Honeywell, Litton Industries, and served in the US Department of Defense, and served on the boards of Novartis and Target corporations. He has been board chair for Allina Health System, Abbott-Northwestern Hospital, United Way of the Greater Twin Cities, and Advamed.
George was named one of the Top 25 Business Leaders of the Past 25 Years by PBS, Executive of the Year by the Academy of Management in 2001, Director of the Year by the National Association of Corporate Directors in 2001-2002, and was elected into the National Academy of Engineering in 2012. He has made numerous appearance on television and the radio, and has had articles in the Wall Street Journal, Business Week, Fortune, The Huffington Post, and the Harvard Business Review, among other publications.
He received his BSIE from Georgia Tech, and his MBA from Harvard University. He has honorary doctorates from Georgia Tech, Bryant University, and the University of Saint Thomas.
Facebook   â—Š   Twitter   â—Š   LinkedIn
At Key Step Media, George is a conversationalist in The Executive Edge, a book containing Daniel Goleman"˜s in-depth conversations with respected leaders in executive management, organizational research, workplace psychology, negotiation, and senior hiring. The Executive Edge: An Insider's Guide to Outstanding Leadership examines the best practices of top-performing executives. It offers practical guidance for developing the distinguishing competencies that make a leader outstanding.
Every leader needs threshold abilities to get by at work. But in today's complex business landscape, getting by isn't enough. It's the distinguishing competencies that are crucial for success. You need elements that will give you "the executive edge."
â—Š
George is also a featured speaker in Daniel Goleman's Leadership: A Master Class (DVD, Streaming Video, Training Guide). George and Goleman  discuss the characteristics leaders need to display in Authentic Leadership, which is also available in The Coaching Program bundle.
Leadership: A Master Class is also available in the C-Suite Toolkit bundle, along with What Makes a Leader a Leader by Goleman and Resonant Leadership by Richard Boyatzis.
â—Š
Other Publications:
True North: Discover Your Authentic Leadership   â—Š   Finding Your True North: A Personal Guide   â—Š   Authentic Leadership   â—Š   7 Lessons for Leading in Crisis   â—Š   True North Groups
+ Read more