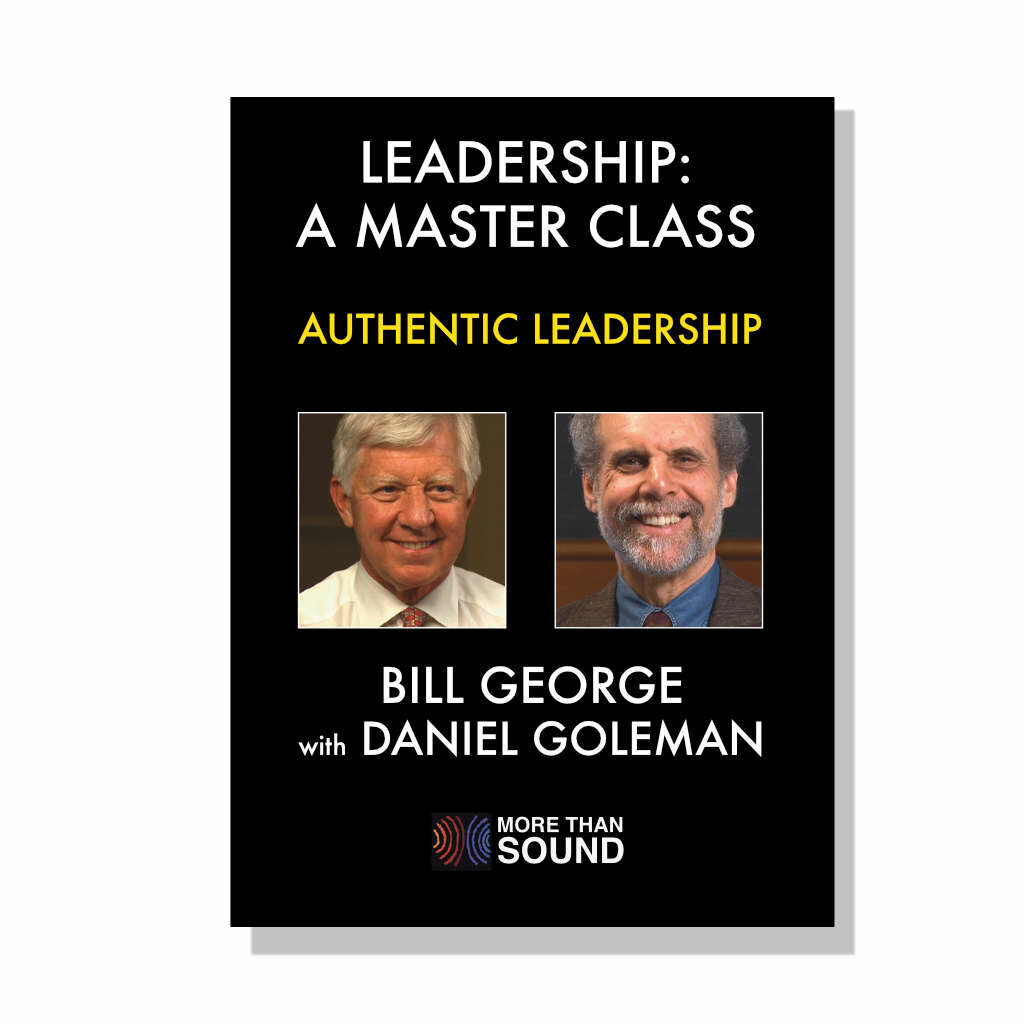 Authentic Leadership with Bill George and Daniel Goleman
Format:
Streaming Video
Streaming Video
Authentic Leadership
In Authentic Leadership, Daniel Goleman, bestselling author of Emotional Intelligence and Focus, and Bill George, senior fellow at Harvard Business School and former Medtronic CEO, explain the authentic style of leadership - how leaders can motivate and drive performance through understanding and mastery of the self and connecting with the passion of others. This hour-long video includes six sections:
Authentic Leadership
The Inner Work Of Leaders
Leading with Ethics
Feeling The Mission
Today's Leaders
Spotting Authenticity
Authentic Leadership Excerpts
Identifying Authenticity During an Interview
Inner Work for Authenticity
Leadership: A Master Class is Daniel Goleman's comprehensive video series that examines the best practices of top-performing executives, and offers practical guidance for developing emotional intelligence competencies. The eight-part video collection includes more than eight hours of valuable industry expertise, research findings, and case studies through in-depth interviews with respected leaders in executive management, organizational research, workplace psychology, negotiation, and senior hiring.
Also available from Daniel Goleman and Bill George
Attune: The Role of Focus in Authentic Leadership is a 40-minute streaming conversation between Daniel Goleman and Bill George about the three kinds of focus that are essential for enhancing your ability to give feedback, motivate people, and respond to changing situations in your environment.
<!- View not found ->