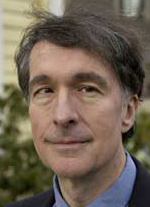 Howard Gardner
We have this myth that the only way to learn something is to read it in a textbook or hear a lecture on it. And the only way to show that we've understood something is to take a short-answer test or maybe occasionally with an essay question thrown in. But that's nonsense. Everything can be taught in more than one way.
Howard Gardner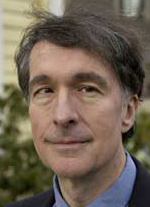 Howard Gardner is the John H. and Elisabeth A. Hobbs Professor of Cognition and Education at the Harvard Graduate School of Education, and holds positions as Adjunct Professor of Psychology at Harvard University and Senior Director of Harvard Project Zero. Gardner and psychologists Mihaly Csikszentmihalyi, and William Damon directed the Good Project, which runs several projects in the hopes of understanding the nature of various "goods" (Good = excellence, ethics, and engagement) and cultivating these goods further in society. Gardner, Csikszentmihalyi, Damon, and the rest of the Good Project team investigate work, civic participation, organizational collaboration, higher education, family life, conceptions of quality, and the use of digital media among youth.
Gardner's academic pursuits led him to his theory of multiple intelligences (MI), which critiques the standardized view that there exists only one type of intelligence that can be measured by IQ or standardized testing. Instead, Gardner's MI Theory professes that there are a number of intellectual capacities, and humans don't necessarily have to be one or the other. The types of multiple intelligences are intrapersonal, interpersonal, logical-mathematical, naturalist, spatial, bodily-kinesthetic, linguistic, and musical. He also proposed a potential ninth type called, "existential intelligence." His theory has had a widespread impact on many fields of study and organizations.
Gardner has received a MacArthur Prize Fellowship in 1981, and the University of Louisville's Grawemeyer Award in Education in 2000, and has received honorary degrees from thirty colleges and universities. He earned a spot on Foreign Policy and Prospect magazines' top 100 most influential public intellectuals in the world. Most recently, he was honored with the Prince of Austria's Award for Social Sciences in 2011 and the Brock International Prize in Education in 2015. He earned his undergraduate and doctorate from Harvard.
At Key Step Media, Gardner is a conversationalist in The Executive Edge: An Insider's Guide to Outstanding Leadership, a long book containing Daniel Goleman's in-depth conversations with respected leaders in executive management, organizational research, workplace psychology, negotiation, and senior hiring. The Executive Edge examines the best practices of top-performing executives. It offers practical guidance for developing the distinguishing competencies that make a leader outstanding.
Every leader needs threshold abilities to get by at work. But in today's complex business landscape, getting by isn't enough. It's the distinguishing competencies that are crucial for success. You need elements that will give you "the executive edge."
â—Š
Gardner has had another conversation with Daniel Goleman published in an exclusive piece, Good Work: Aligning Skills and Values. They discuss developing skills to create a joyful and engaging work life, how discovering self-reflection and values can revitalize your career, and learning to identify and create environments that nurture Good Work. Good Work also appears in Wired to Connect, along with conversations with several other leading thinkers.
â—Š
He is also a featured speaker in Daniel Goleman's Leadership: A Master Class (DVD, Streaming Video, Training Guide). Gardner and Goleman discuss the critical intelligences leaders need to develop in this unprecedented time of opportunity and risk in Today's Leadership Imperative.
Leadership: A Master Class is also available in the C-Suite Toolkit bundle, along with What Makes a Leader a Leader by Goleman and Resonant Leadership by Richard Boyatzis.
â—Š
Other Publications:
Creating Minds: An Anatomy of Creativity   â—Š   Leading Minds: An Anatomy of Leadership   â—Š   Five Minds for the Future   â—Š   Multiple Intelligences: New Horizons   â—Š   Multiple Intelligences: The Theory in Practice   â—Š   The Unschooled Mind   â—Š   Intelligence Reframed   â—Š   Artful Scribbles: The Significance of Children's Drawings
â—Š
In 2014, in honor of Gardner's 70th birthday, his Festschrift entitled Mind, Work, and Life was published and is available for free electronically.
Gardner's works are too prolific to list in their entirety on this page; more books can be found on his Amazon author page.
+ Read more