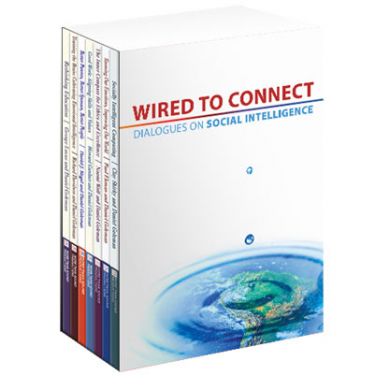 Wired to Connect – Dialogues on Social Intelligence
Format:
Audio download, CD
Audio download, CD
This is an audio download, not a physical product. After purchase, you will receive a link to access the download.
Available as a physical audio compact disc.
In the Wired to Connect dialogues, Daniel Goleman meets with leading thinkers whose virtuosity and innovation have transformed their own fields. As listeners, we have the unique opportunity to join them in their explorations, and through their discoveries gain useful insights for our own lives.
The complete collection of dialogues includes:
<!- View not found ->