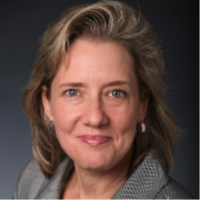 Vanessa Druskat
Teams are emotional incubators. Every social interaction creates emotion. In a team, you have a reaction to every person in the room. There's a lot of emotion, and that emotion can either go into a downward spiral where you're feeling less connected to people, or frustrated, which ultimately can harm collaboration and performance. Emotion is also the source for increased collaboration, increased attachment, and willingness to listen and share your best ideas.
Vanessa Druskat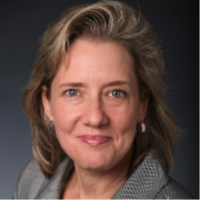 Vanessa Druskat, Ph.D. is an internationally recognized expert and consultant on group emotional intelligence. As Associate Professor of Organizational Behavior and Management at the Peter T. Paul College of Business and Economics at the University of New Hampshire, U.S.A., Druskat conducts award-winning research that investigates team effectiveness, team leadership, and emotional intelligence. Druskat's research examines the group norms and processes that distinguish high-performing teams and how leaders can help teams develop such norms and processes. She is particularly interested in self-managing and cross-functional teams.
Druskat's Harvard Business Review article – "Building the emotional intelligence of groups" (with Steven B. Wolff) – has been a top seller for HBR for over a decade. "How to Lead Self-Managing Work Teams" (with Jane V. Wheeler) was a long-time best-selling article for M.I.T.'s Sloan Management Review. She served as lead editor of the book Linking Emotional Intelligence and Performance at Work. Druskat is a sought-after speaker and consultant in the areas of emotional intelligence and work team effectiveness. She conducts leadership and team development seminars and workshops in the United States and internationally for organizations ranging from Fortune 100 Companies and large non-profit organizations to public school systems.
Prior to joining the faculty at UNH in 2003, Druskat served for eight years on the faculty of the Department of Organizational Behavior at Case Western Reserve University. While on the faculty at Case Western Reserve University, she received two awards for exceptional teaching.
She is a Founder Member of the Consortium for Research on Emotional Intelligence in Organizations and serves on the Editorial Board of the interdisciplinary journal Small Group Research.
At Key Step Media, Druskat is featured in Team Emotional Intelligence and as part of the video series, Crucial Competence: Building Emotional and Social Leadership, discussing team dynamics with Daniel Goleman.
+ Read more