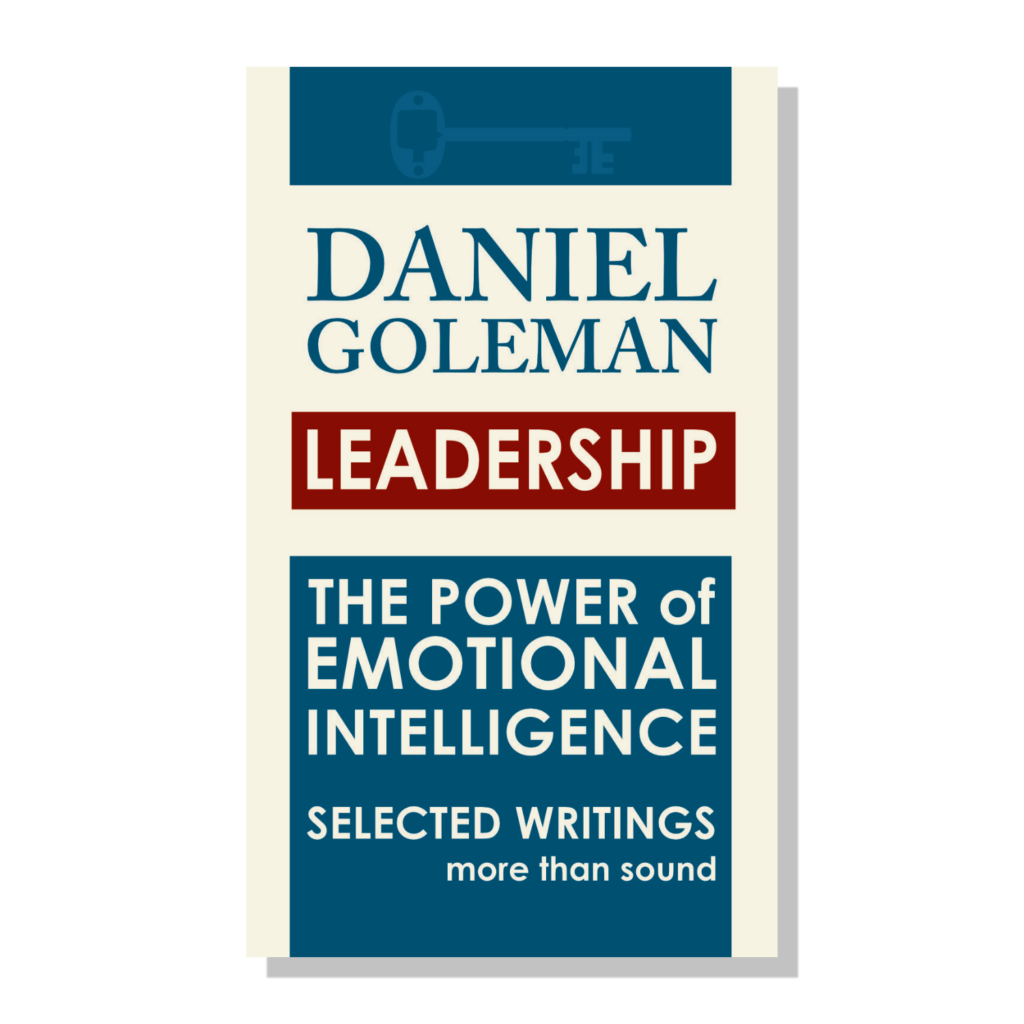 Leadership: The Power of Emotional Intelligence is Daniel Goleman's first comprehensive collection of his key findings on leadership. This often-cited, proven-effective material will help develop stellar management, performance and innovation. The collection makes available his most sought-after writings in one single volume, including:
Managing With Heart
What Makes a Leader?
Leadership That Gets Results
The Group IQ
Primal Leadership
The Social Brain
The Sweet Spot for Achievement
Developing Emotional Intelligence
"I've pulled together more than two decade's worth of my writings that best illustrate emotional intelligence's positive impact on personal and organizational excellence," Goleman says. "Consider Leadership: The Power of Emotional Intelligence your toolbox. Each chapter is a unique and useful device that helps leaders, coaches, human resources officers, managers, and educators to effectively guide and motivate others."
Print book is 117 pages with an introduction by the author.

Additional resources:
What Makes a Leader: Why Emotional Intelligence Matters
Resonant Leadership: Inspiring Others Through Emotional Intelligence
Excerpt from Daniel Goleman's LinkedIn article, How to Evaluate Your Own Emotional Intelligence:
Here are some questions that will help you reflect on your own mix of strengths and limits in EI. This is not a "test" of EI, but a "taste" to get you thinking about your own competencies:
1) Are you usually aware of your feelings and why you feel that way?
2) Are you aware of your limitations, as well as your personal strengths, as a leader?
3) Can you manage your distressing emotions well - e.g., recover quickly when you get upset or stressed?
4) Can you adapt smoothly to changing realities?
5) Do you keep your focus on your main goals, and know the steps it takes to get there?
6) Can you usually sense the feelings of the people you interact with and understand their way of seeing things?
7) Do you have a knack for persuasion and using your influence effectively?
8) Can you guide a negotiation to a satisfactory agreement, and help settle conflicts?
9) Do you work well on a team, or prefer to work on your own?
<!- View not found ->