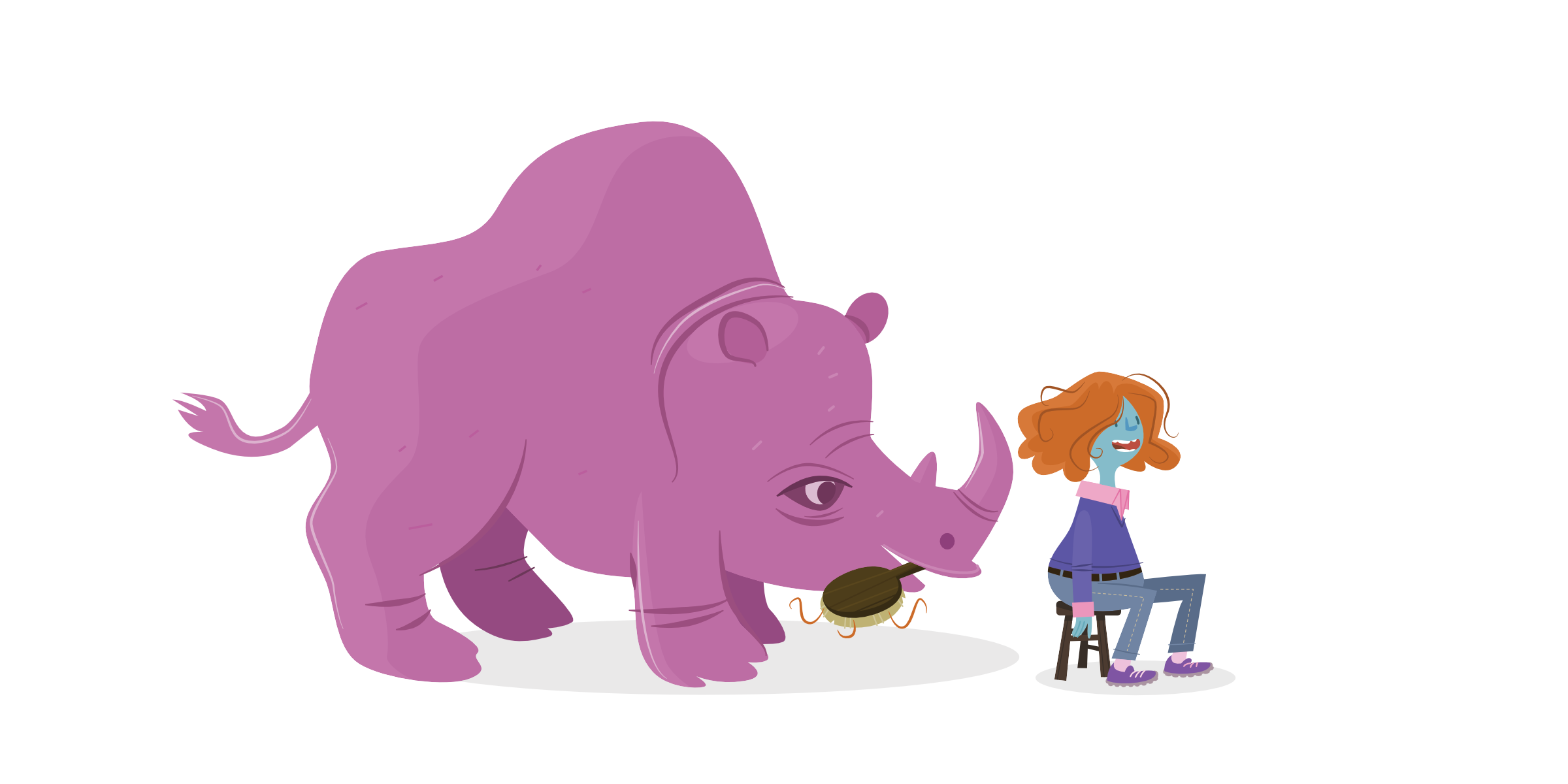 If you've ever seen episodes of Whose Line is it Anyways?, a popular U.S. improv show adapted from a British TV show, you might have found yourself in stitches and thinking, I could NEVER be that spontaneous! Yet the truth is that you improvise every single day.
In the show, four improv actors get on stage without any script and are given prompts by the show's host. Out of seemingly nothing comes a complete scene that elicits laughter. Yet it isn't out of nothing. The actors craft a story from gifts they give each other. These gifts may seem subtle to the observer, but in fact, they include nuggets of information, trust, and of course, "yes, and…" Rather than rejecting what the other is saying, no matter how absurd (Rita! There is a pink rhinoceros brushing your hair!), improv actors accept the statement as reality and go with it.
In Dr. John Gottman's words, they "turn towards" each other. Gottman has spent decades researching what predicts marital stability versus divorce: whether couples turn towards, or against or away from each other. For example, if one says, "I made dinner tonight," turning toward might sound like, "it smells wonderful, thank you;" turning against might sound like, "you know I'm trying to cut carbs;" and turning away might sound like, "let me tell you about my day." Sound familiar?
For a successful improv scene to work, not unlike a marriage, the two actors must turn towards each other. And the greater their Emotional Intelligence (EI), the greater likelihood of the scene's success. When improv actors have high emotional self-awareness, they are better able to tap into their emotions and authentically respond to the gift of dialogue that their partner has given them. When they have high emotional balance, they are better able to keep their responses in check and move the scene forward rather than co-opt it or freeze in the moment. When they have high adaptability, they are better able to adjust to anything that gets thrown at them in the moment (including pink rhinoceroses).

Beyond being aware of and managing their emotions, improv actors also need EI to build trust and give their partners nuggets of information that they can build upon. This requires empathy, actively listening to and picking up cues about their partner; organizational awareness, reading the scene's underlying relationships and dynamics; and teamwork, sharing the responsibility of building the scene.
Much of the work on an improv stage happens off stage. Not every scene works, and the constant adaptation, affirmation, and constructive feedback during rehearsals enable improv actors to build trust and safety with one another. Improv actors do not go out of their way to be funny. In fact, trying to be too funny may fall flat. Rather, being authentic to the given "reality" may elicit far greater laughter and a scene that is absurdly funny and completely human.
Every single day, you have conversations that are improv. You might not be on stage figuring out what to do with a pink rhinoceros, but you might need to figure out why your two-year old decided that spaghetti would make a good sofa cushion or wonder why your boss thought erupting into anger at a staff meeting would be productive. Other people are constantly giving you gifts, nuggets of information that you can actively respond to. Emotional Intelligence supports your capacity to turn towards, no matter how pleasant or unpleasant the situation. When we accept and build on these gifts, we can set ourselves and the other person towards a better result.