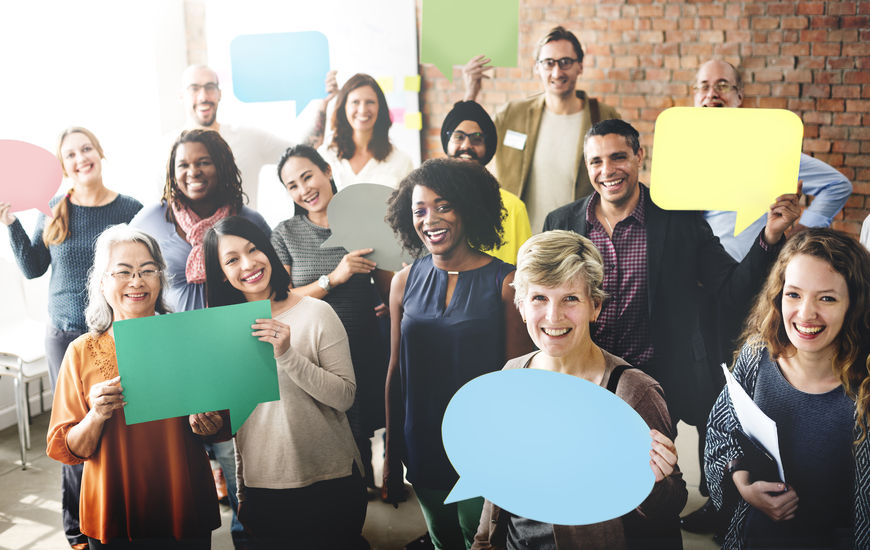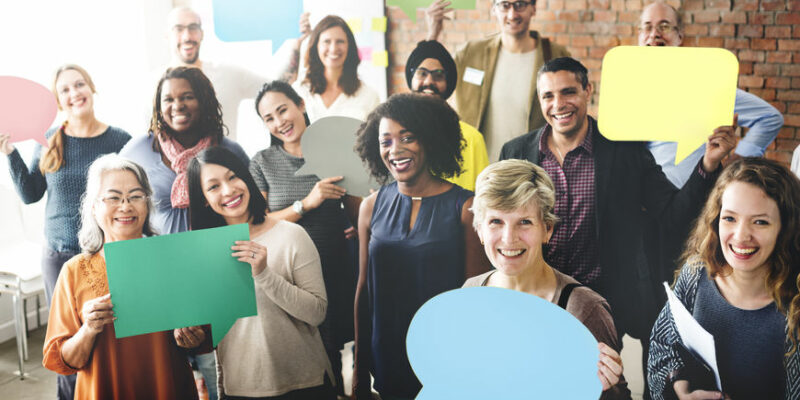 How to Give Emotionally Intelligent Criticism
March 12, 2018 Time to read:

3

min.
Whether you are a team leader or a member of a team, you will likely encounter situations in which you need to offer criticism or constructive feedback. While this can be difficult, giving feedback is a necessary part of leadership and being a member of a team. Teams that openly address counterproductive behavior create an environment that fosters continuous development, learning, and innovation. The ability to give effective, emotionally intelligent criticism is essential to high levels of team performance.
What Does It Mean to Offer Effective Criticism?
People who give effective criticism balance empathy and an understanding of the person they are giving feedback to with an objective and calm demeanor. They have developed trust through interpersonal understanding and compassion. They know team members' strengths, weaknesses, and unique abilities. They know if someone would rather receive feedback one on one, or if they are fine with a group setting. They offer objective criticism and deliver it calmly, without divisive emotions.
While many of the Emotional and Social Intelligence Leadership Competencies play a role in the ability to give effective criticism, Emotional Self-Control and Empathy are essential to giving effective criticism, particularly in relation to Teamwork.
How to Develop Emotional Self-Control
Developing Emotional Self-Control begins with recognizing your emotions as they occur. When you notice yourself experiencing a strong emotion, whether it be anger, frustration, or something else, make an effort to identify the source of the emotion.
Mindfulness meditation can help you become more aware of your emotional state, while journaling can offer a healthy way to release emotions and track your state of mind over time. In both of these practices, avoid self-judgement. Recognize your thoughts and feelings, but do not overly identify with them or give them too much power.
In addition to making you equipped to give effective criticism, Emotional Self-Control can also make you better able to receive feedback. By contextualizing feedback as information, instead of taking it as a personal criticism, you can internalize it from a context beyond yourself as an individual. As with giving criticism, this is a vital skill for both team leaders and team members. In order to cultivate a team that actively self-evaluates, everyone involved must be open to input and new ideas.
How to Develop Empathy
While Emotional Self-Control requires tuning into your own emotions, Empathy can be developed by tuning into the emotions of others. Nonverbal indicators of emotion, such as facial expressions and body language, can help us get a sense of how others are feeling. More actively, asking questions, and showing genuine interest in people's responses, makes us better able to understand their emotions and to care more deeply for them. Active listening, which includes making eye-contact when someone is speaking, and nodding if you agree with them, demonstrates your engagement with that person's thoughts and feelings.
Developing Empathy is also key to fostering mutual trust on a team. Team members that are compassionate toward one another, and care about each other's abilities and preferences, create an environment of trust, in which people feel comfortable holding each other accountable.   
How to Balance Emotional-Self Control and Empathy to Cultivate an Accountable Team
In her studies of Team EI Norms, detailed in Teamwork: A Primer, Vanessa Druskat found that balanced levels of specific competencies most accurately predicted the emergence of certain Team EI Norms. In the case of the Team EI Norm "addressing counterproductive behavior," Druskat and her team found that team leaders with strengths in Emotional Self-Control are most able to cultivate an environment in which team members hold each other accountable.
"High empathy seemed to get in the way of providing 'tough' feedback. The optimal leader profile was a leader who had high empathy and also a high level of self-control."
Leaders with a balance of Emotional Self-Control and Empathy can manage their emotions and deliver difficult feedback in an impactful way, while also considering the emotions of the person they are critiquing.
An effective balance between these two competencies also strengthens the Teamwork Competency. High levels of Empathy, balanced with Emotional Self-Control, yield teams focused on relationship development and effective accountability. Compassionate teams, that care about each other and their contributions to the group, lay a solid foundation for the creation of open channels for honest feedback. In this way, effective, emotionally intelligent criticism becomes a vital aspect of the team's process, as they hold each other accountable for their level of performance.
Recommended Resources: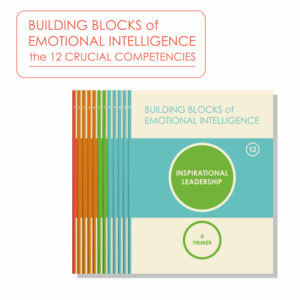 For further reading, our series of primers focuses on the 12 Emotional and Social Intelligence Leadership Competencies, which include Emotional Self-Control, Empathy, and Teamwork.
The primers are written by Daniel Goleman and Richard Boyatzis, co-creators of the Emotional and Social Intelligence Leadership Competency Model, along with a range of colleagues, thought-leaders, researchers, and leaders with expertise in the various competencies. Explore the full list of primers by topic, or get the complete collection!
<!- View not found ->