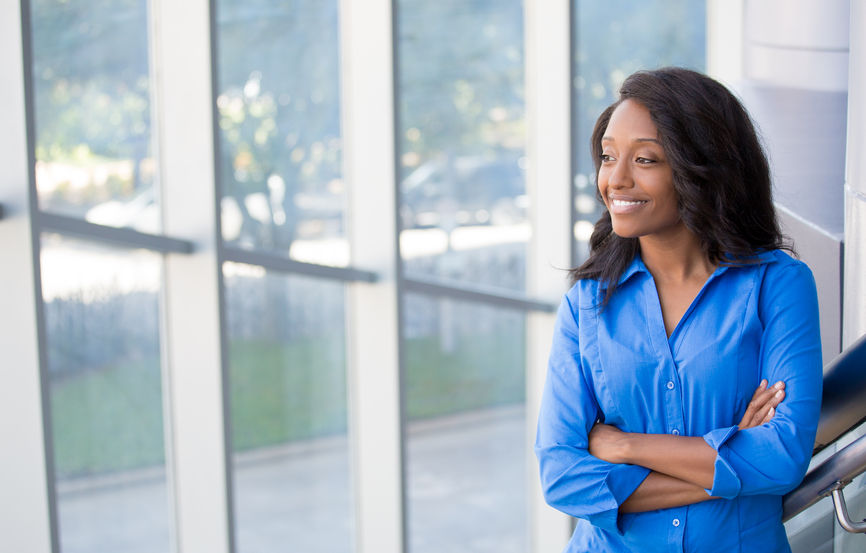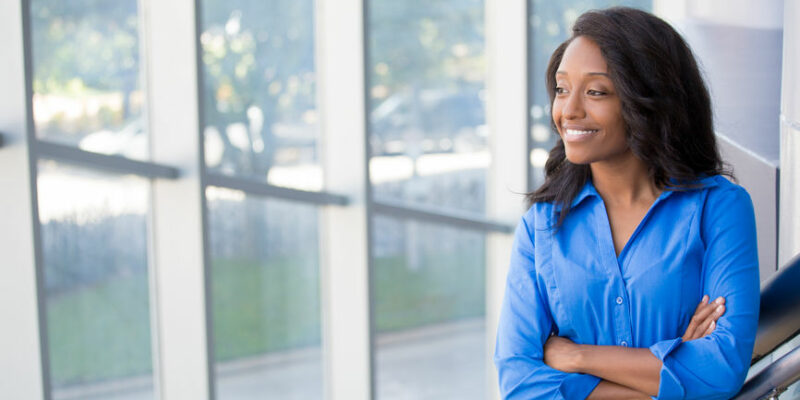 How Meditation Fuels Emotionally Intelligent Leaders
September 19, 2017 Time to read:

3

min.
Not many of my readers know this, but long before I started writing about emotional intelligence and leadership effectiveness, I studied meditation. I started back in my college days, and found daily meditation calmed my undergraduate jitters and helped me focus better. To get a scientific look at what I had experienced, I did my doctoral research in psychology at Harvard University on how meditation might help us be less reactive to stress.
Back then, there were but two scientific studies of meditation I could point to. Today, there are more than 6,000. This past year or so, working with my friend since grad school, Professor Richard J. Davidson, a neuroscientist at the University of Wisconsin-Madison, we used rigorous standards to review all that research. We share the strongest findings in our book, Altered Traits: Science Reveals How Meditation Changes Your Mind, Brain, and Body. While 99 percent of the studies failed to meet these standards, about 60 – one percent – were first-rate. They make a convincing case for the positive, lasting effects of meditation.
Meditation and Emotional Intelligence
While continuing my interest in meditation, over the past 20+ years, of course, I've studied and written about emotional intelligence and its powerful role in high performance and leadership. My colleague, Richard Boyatzis of Case Western Reserve University, and I developed a model of emotional and social intelligence that centers around twelve learned and learnable competencies. Now when people ask me how to develop those competencies, my response often includes the power of meditation to strengthen emotional intelligence.
It's not that meditation makes you expert in all twelve emotional intelligence competencies. Not at all. Exhibiting these at a high level takes specific learning, particular to each competence. But meditation has some general impacts that can help upgrade several of these leadership skills.
For example:
Emotional Self-Awareness supports development of all of the emotional intelligence competencies, simply because it allows us a way to monitor and evaluate what we do and how we think and feel. Mindfulness meditation cultivates emotional self-awareness, helping us develop the mental ability to pause and notice feelings and thoughts rather than immediately reacting. Seeing our thoughts as just thoughts, and feelings as just feelings gives us a platform for choosing more skillfully how we react, or to change for the better what we habitually do.
Emotional Self-Control means that you are in charge of your disruptive reactions, rather than your feelings controlling what you do. I've written extensively about the executive centers of our brain (the prefrontal cortex) and the fight-or-flight emotional centers (and their trigger, the amygdala). Research now shows that regular practice of mindfulness meditation builds the pathways between the amygdala and the prefrontal cortex so that the calming, thoughtful influence of the prefrontal cortex can curb the knee-jerk reactions of the amygdala.
Empathy – tuning into and reading accurately how others feel – helps us manage our relationships. While emotional self-awareness helps you know yourself, empathy means being able to understand the thoughts and feelings of the people around you. My new book Altered Traits reviews several studies that show certain kinds of meditation enhance empathy – for example, just eight hours of a form of meditation known as loving-kindness or compassion meditation has been shown to strengthen our mental brain's circuitry for empathy.
Conflict Management
Conflicts big and small are inevitable in work and in life. Being able to understand different perspectives and effectively work toward finding common ground is an essential skill for leaders at all levels of organizations. The building blocks of skillful conflict management include the other three competencies I mention above. Before we can manage conflict effectively, we need to recognize our own disruptive feelings and manage them. We also need to understand the feelings and perspectives of others. Just as mindfulness meditation supports development of the skills for knowing our own feelings and controlling them, those skills enhance our ability to manage conflict.
Emotional intelligence means being skilled at a variety of competencies. Meditation alone will not make you excel in these skill sets, but it can help. To become adept at the competencies, get a strong foundation by first learning to become aware, to focus, to interact with others in a constructive and meaningful way. These abilities are exactly what meditation helps to cultivate.
Recommended Reading: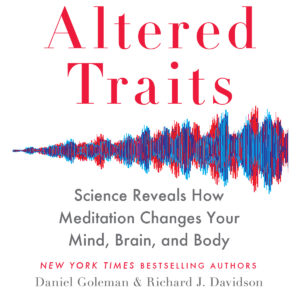 Altered Traits is the newest book by bestselling author Daniel Goleman and neuroscientist Richard J. Davidson. Through thoughtful analysis of countless studies, the authors offer the truth about what meditation can really do for us, as well as exactly how to get the most out of it. At the heart of what Goleman and Davidson aim to impress upon readers and listeners is that beyond the pleasant states mental exercises can produce, the real payoffs are the lasting personality traits that can result.
<!- View not found ->