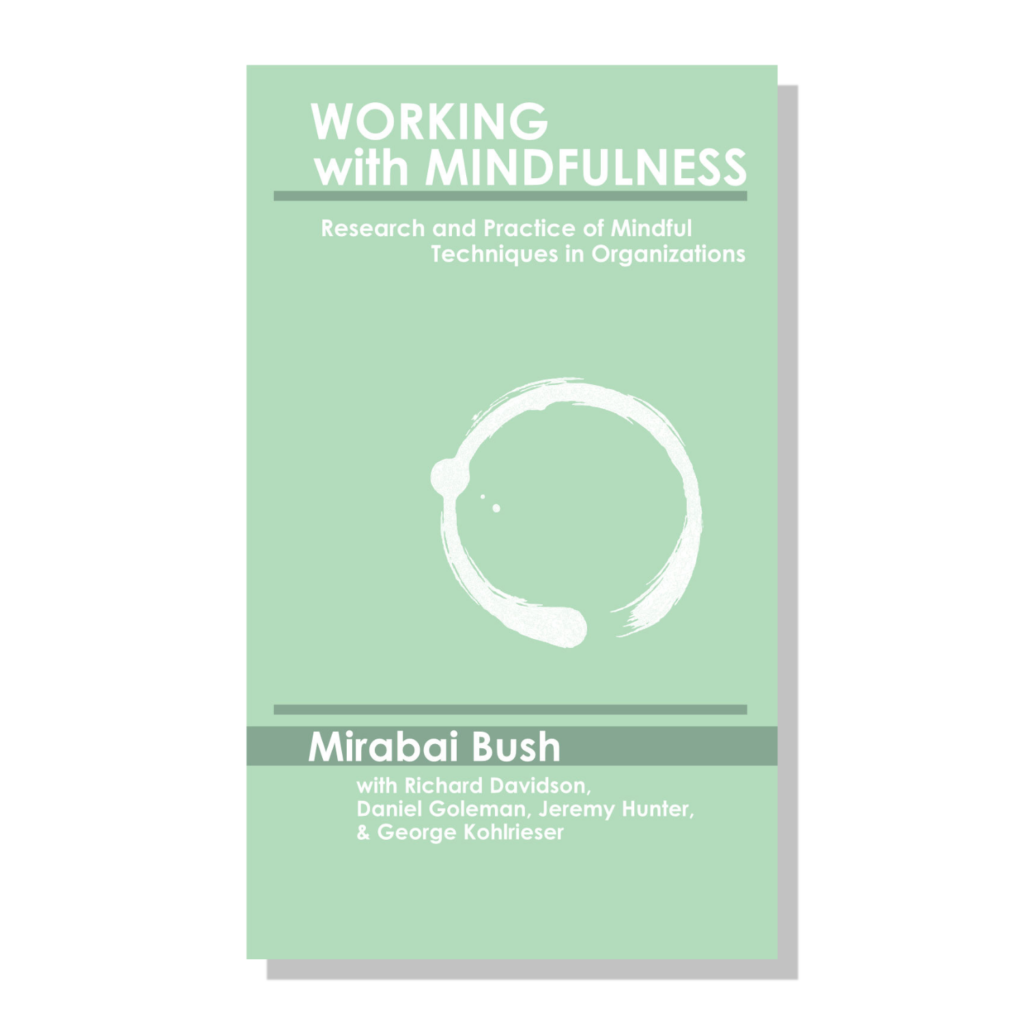 Working with Mindfulness: Research and Practice of Mindful Techniques in Organizations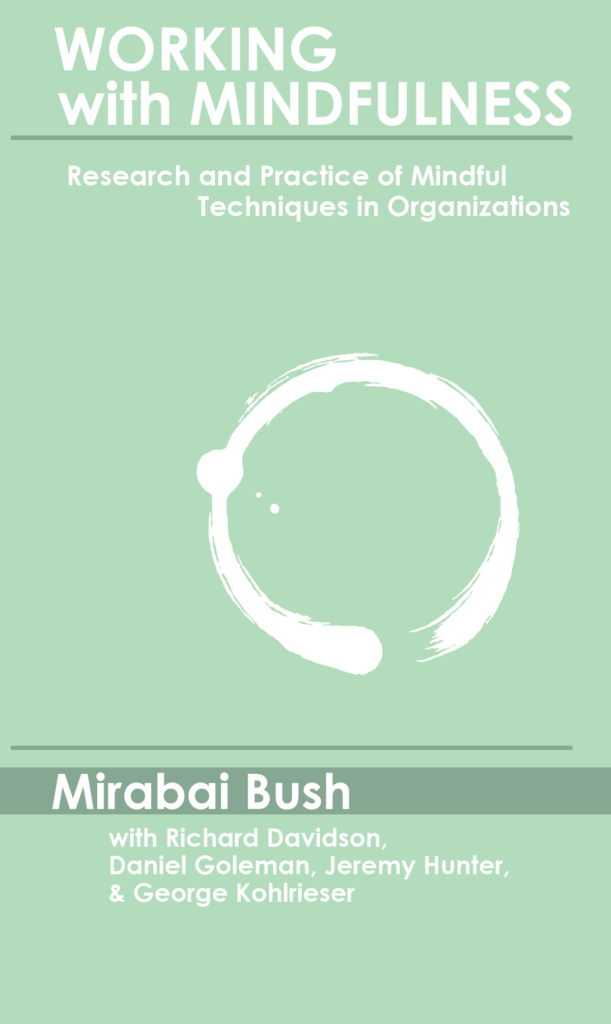 About Working with Mindfulness: Research and Practice of Mindful Techniques in Organizations
Join Mirabai Bush, co-founder of The Center for Contemplative Mind in Society and key adviser to Google's Search Inside Yourself curriculum, for Working with Mindfulness: Research and Practice of Mindful Techniques in Organizations. Mirabai Bush discusses how to apply mindfulness research and practice to the workplace with Jeremy Hunter, Daniel Goleman, Richard Davidson, and George Kohlrieser.
Ebooks of each chapter and the entire collection are also available from all major retailers.
Insights on Mindful Techniques in Organizations include:
Mindfulness for Executives with Jeremy Hunter, PhD, Assistant Professor of Practice at The Peter F. Drucker School of Management.
Dr. Hunter created The Executive Mind, a series of executive education courses that seek to clarify and redefine how attention-training practices and cultivating quality of mind can enhance productivity, performance, and innovation.
Dr. Hunter shares his experience of offering mindfulness methods to executives, and highlights why mindfulness is the necessary and fundamental skill for today's knowledge worker environment.
Mindfulness and Stress Reduction with Daniel Goleman, best-selling author of Emotional Intelligence.
Dr. Goleman discusses the stress-reducing qualities of mindfulness, how to develop emotional intelligence through mindfulness, and choosing the right natural stress-reduction technique to suit the practitioners' preferences and situation.
Chronic stress on the job leads to a myriad of health issues and high turnover and negatively impacts an organization's productivity. Our system isn't programmed to be in constant fight or flight mode. We can't always change our stressors, but we still need regular periods of rest and relaxation to maintain our well-being. Finding the right relaxation technique can help you balance your nervous system, feel more relaxed, and better cope with life's stressful challenges.
Neuroscience at Work with Richard Davidson, Director of the Waisman Laboratory for Brain Imaging and Behavior and the Center for Healthy Minds at the University of Wisconsin-Madison.
Dr. Davidson discusses his research on meditation as it relates to happiness, distraction, neuroplasticity and recovering from negative information, as well as key findings from his latest book The Emotional Life of Your Brain.
Mindfulness and Conflict Resolution with George Kohlrieser, Professor of High-Performance Leadership at IMD and veteran hostage negotiator.
Professor Kohlrieser focuses on his experience applying mindfulness methods to promote calmness and compassion during negotiations and difficult conversations.
When the brain is calm you listen better. Mindfulness helps you be fully present and authentic during a discussion. A mindful approach to difficult conversations keeps both parties out of the heat of emotions and able to explore the needs, wants, and interests on both sides. With mindfulness, you are able to focus on the mutual benefit of the common goal.
<!- View not found ->