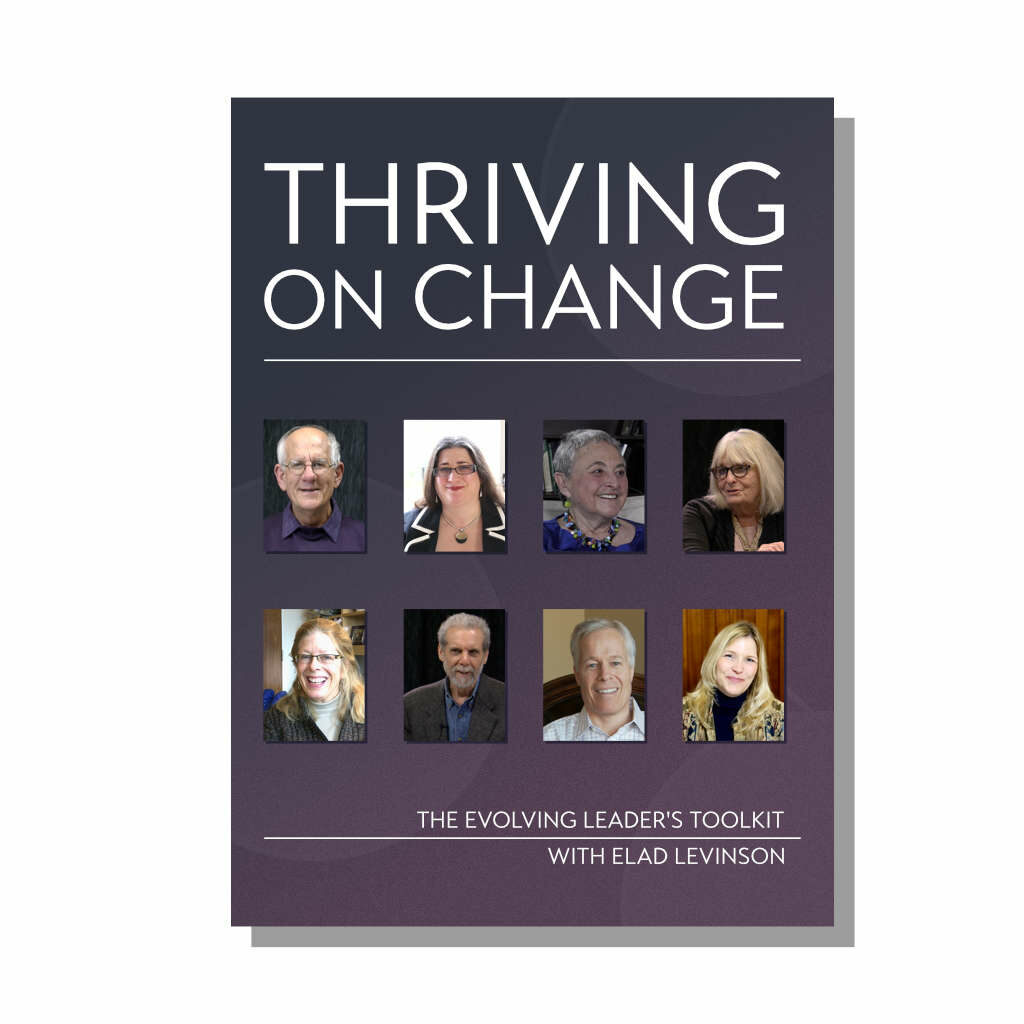 Thriving on Change
Format:
Video Course
Video Course
There is a growing disconnect between traditional management techniques and the unique assortment of skills required of today's impactful leader.
How we manage ourselves informs how we lead on every level. Stress, frustration, and burnout from an increasingly complex, ever-changing business environment can lead to poor decision-making, strained relationships, and weakened mental and physical health. These are ruinous to thriving in a competitive landscape.
Thriving on Change integrates the necessary proven-effective skills, tools, and practices to ensure leaders expertly respond to uncertainty, conflict, and inevitable distraction.
---
Host
Host Elad Levinson has over 45 years of experience as a leadership coach and organizational consultant. He's currently the Senior Organization Effectiveness Consultant at 4128Associates. Elad has been a senior Organization Development and Learning and Development professional at Agilent, Stanford University, ICANN and several start-ups.
Interviewees
Daniel Goleman is the author of Emotional Intelligence, Altered Traits, Focus, and Primal Leadership. He is the co-host of the podcast First Person Plural: Emotional Intelligence and Beyond.
Juliet Adams is a coach, consultant, and author of Intention Matters.
Sylvia Boorstein is a mindfulness teacher, and author of Happiness is an Inside Job.
Mirabai Bush is a mindfulness teacher, author, and a co-creator of Google's Search Inside Yourself training program.
Jane Dutton is a professor of business and psychology at the University of Michigan, and co-founder of The Center for Positive Organizations.
Joseph Grenny is a social scientist, speaker, and co-author of Crucial Conversations.
Jutta Tobias Mortlock is a professor of psychology at The City University of London and co-director of the Centre for Excellence in Mindfulness Research.
All music by Teja Bell.
<!- View not found ->