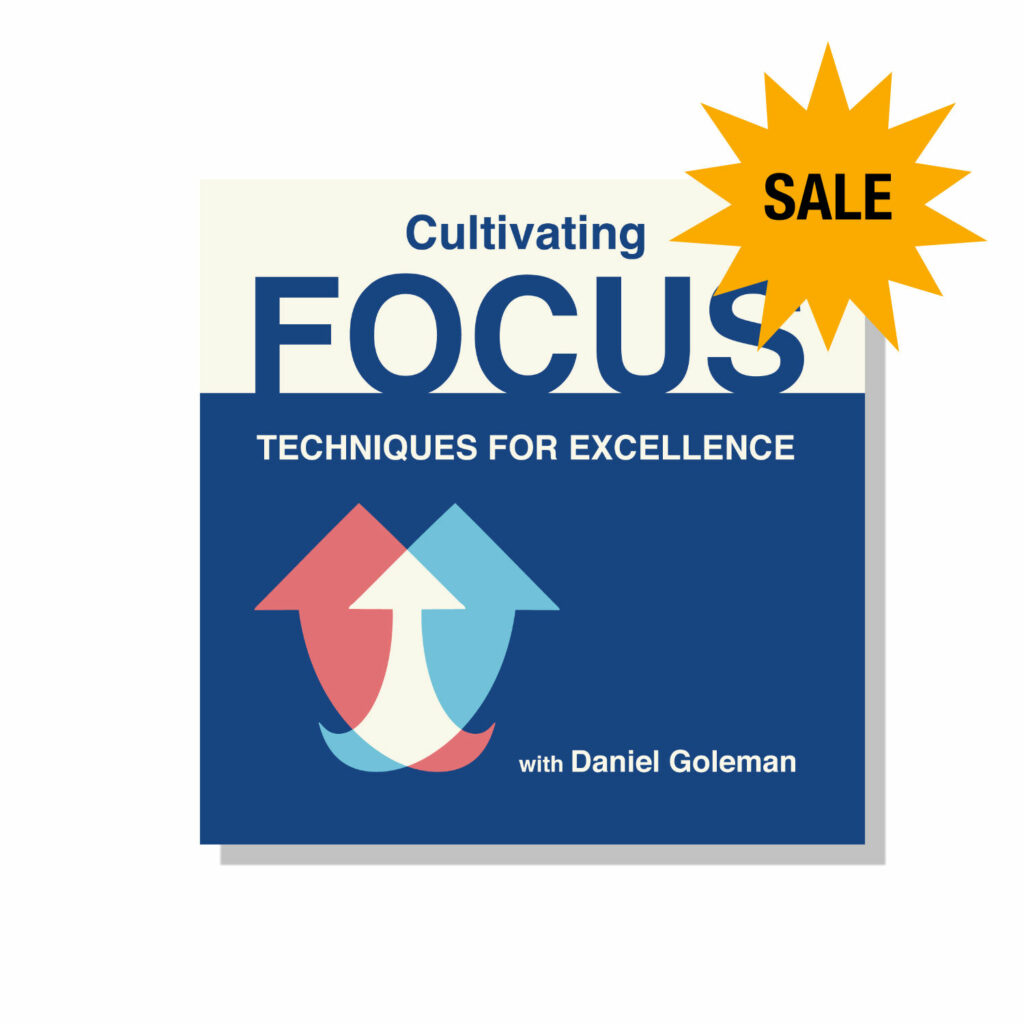 Cultivating Focus: Techniques for Excellence with Daniel Goleman
Format:
Audio Download, CDAudio
Audio Download, CD
Available as a physical audio compact disc.
Daniel Goleman's CD
Cultivating Focus: Techniques for Excellence
offers a series of guided exercises to help people
hone their concentration
,
stay calm
and better manage emotions.
As the exercises in
Cultivating Focus
are intended for adults, for a younger audience Dr. Goleman, created
Focus for Kids
and
Focus for Teens: Enhancing Concentration, Caring and Calm
. The exercises in these CDs are crafted for age groups 6-10 and 11 + respectively, help your child or teen increase focus while enhancing their emotional intelligence capability.
<!- View not found ->