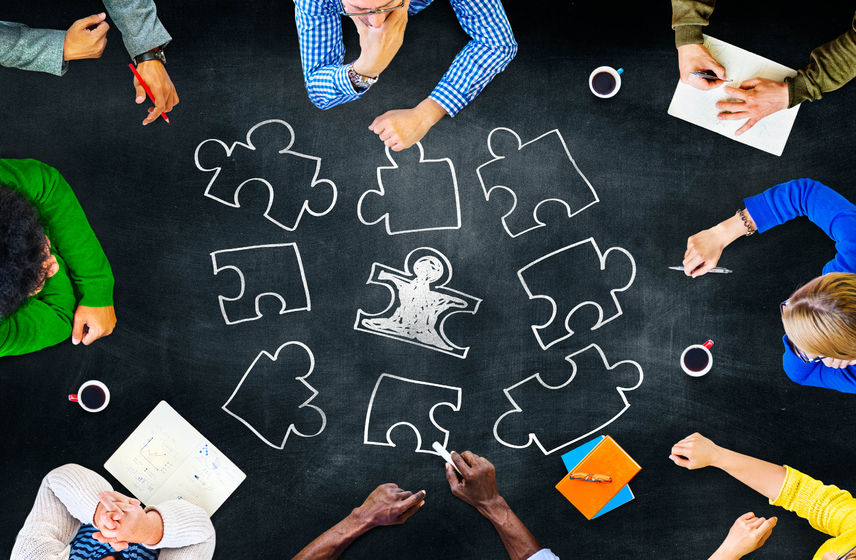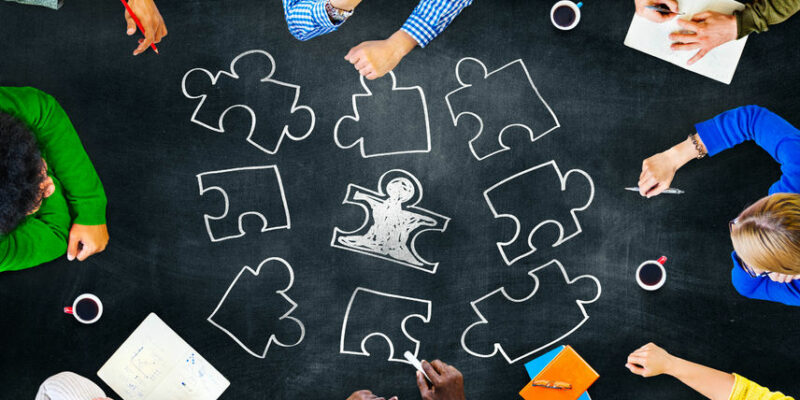 Manage Expectations to Get Everyone on the Same Page
January 12, 2017 Time to read:

3

min.
Have you ever worked with others without first making sure each person knew what everyone else expected? Without agreement about what is supposed to be delivered, by when, for how much, and by whom, you often experience unnecessary pain. Managing expectations""influencing the beliefs people have about something being the case in the future""avoids the pain and increases the likelihood of success. What do I mean by pain? Here's an example.
Who Expects What?
The marketing team of a small software company planned a short video promoting their new app. Lisa drafted a script, then sent it for review by others in the firm. After review and editing, AJ would create visuals needed to accompany the script. AJ had arranged for a videographer to film the piece and actors to play the parts.
On the day of the final script deadline, the managers reviewing the script told Lisa they wouldn't deliver their input until the next week. Frustrated, Lisa sent a message to the team about the delay.
Almost immediately, Lisa's phone rang. She picked up the call and heard AJ yelling, "That's unacceptable! We're shooting the piece next week. We'll miss the app release!"
Everyone Has Expectations
Whenever a group works together, each person has expectations, whether they're explicitly stated or not. With the promo video plan, roles were defined and deadlines were set. What wasn't considered was uncertainty. Did the script reviewers understand the need for a hard-and-fast deadline? AJ certainly did.
Managing expectations is something we all do every day in real-world situations. The goal is to manage expectations to achieve success in whatever you do.
What Is Success?
Success is measured in how well you satisfy the people who have a stake in your performance. You satisfy them by setting and meeting rational and meaningful expectations – your own and those of all of the stakeholders. Managing expectations relies on blending a crisp analytical approach with the interpersonal skills needed to negotiate win-win understandings of the vision. Vision is just another term for expectations. The vision isn't limited to just the nuts-and-bolts of what, when and how much, it includes the process to get to it – are people happy? Are relationships healthy? Is there a productive, sustainable flow?
Expectations Involve More Than Calm, Rational Thought
When expectations are not satisfied, the disappointment and discord can be disturbing and difficult to manage. When setting expectations, conflicts arise.
Interpersonal skills are crucial to effective expectations management. That's why my new book, Managing Expectations: A Mindful Approach to Achieving Success, combines detailed information about both the process of expectations management and the use of mindfulness as a foundation for the relationship and communications management needed to set expectations and adjust them as reality dawns. I'll talk more about mindfulness in future posts. For now, Mindfulness is purposely paying attention to the present moment.
How Do You Manage Expectations?
Expectations management is a five-step process to make sure that expectations are:
Rational – Can it be done given real world conditions?
Meaningful – Will it improve things – make more money, increase quality, make life better for the people involved, etc.? In other words, why do it?
Mutually understood – Do all the people involved have the same understanding of goals, objectives, and prevailing conditions?
Accepted by all those with a stake in the work – Does everyone agree that it can and should be done?
The five steps in the Expectations Management Cycle are: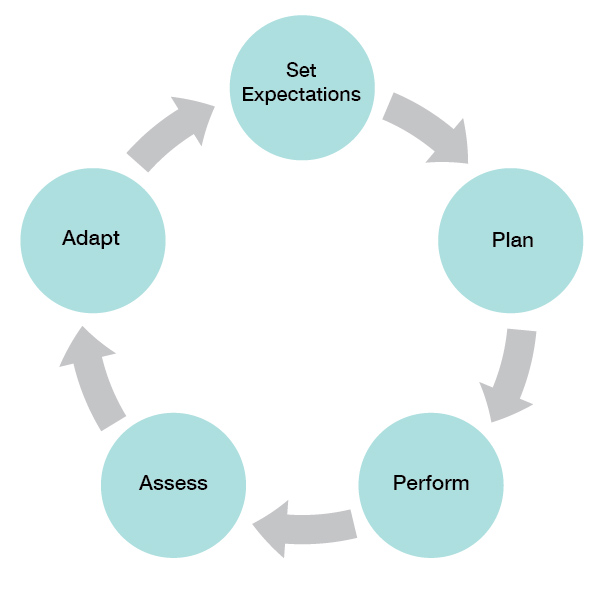 Set expectations by eliciting and discussing objectives with key stakeholders
Plan the process that will achieve the objectives
Perform the work in accordance with the plan
Assess performance to determine if it is progressing according to plan and to determine if the plan is still accurate and realistic
Adapt to the current circumstances by making changes to the plan so you can maintain realistic expectations
Your Takeaway:
Do you and your teams suffer from unmanaged expectations? If you do and you are tired of avoidable arguments, disappointments, and complaints, then commit to action. Make sure you take the time and effort to set mutually understood, rational expectations before you deliver your results. Expectations set direction and are the criteria for measuring success.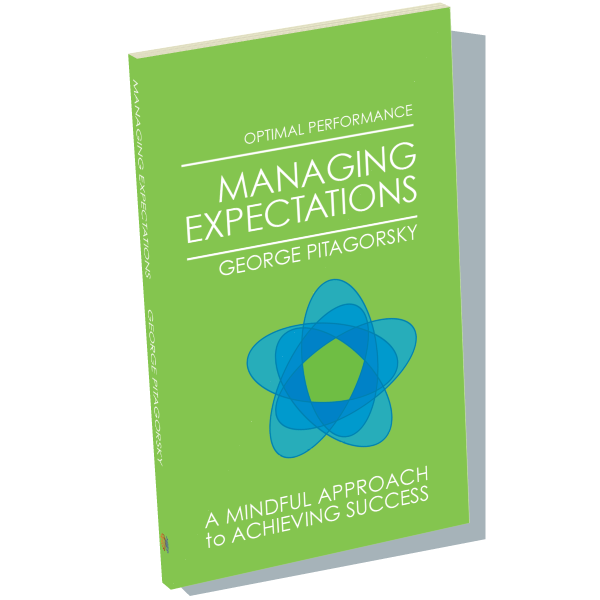 Managing expectations is an essential component of project planning, and is most effective when done right at the beginning.
Learn more about managing expectations with mindfulness and strategy in my new book: Managing Expectations: A Mindful Approach to Achieving Success.
<!- View not found ->