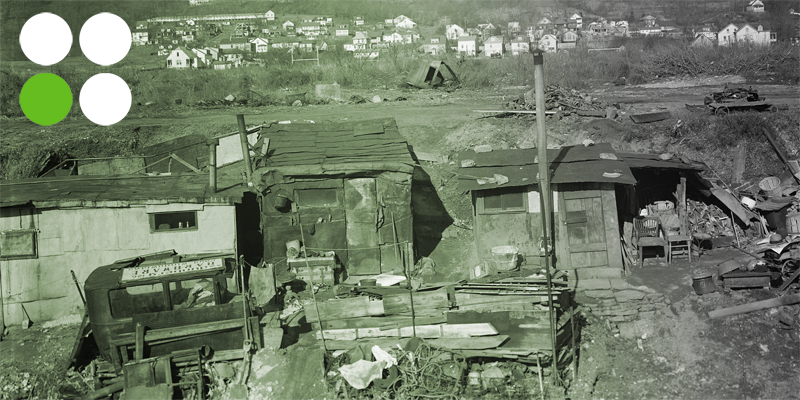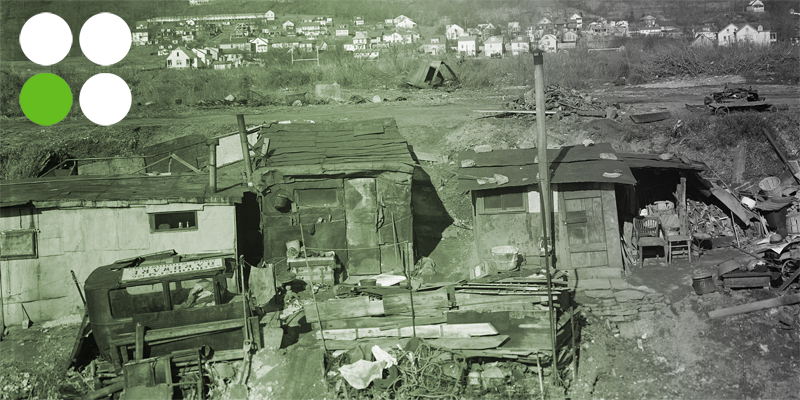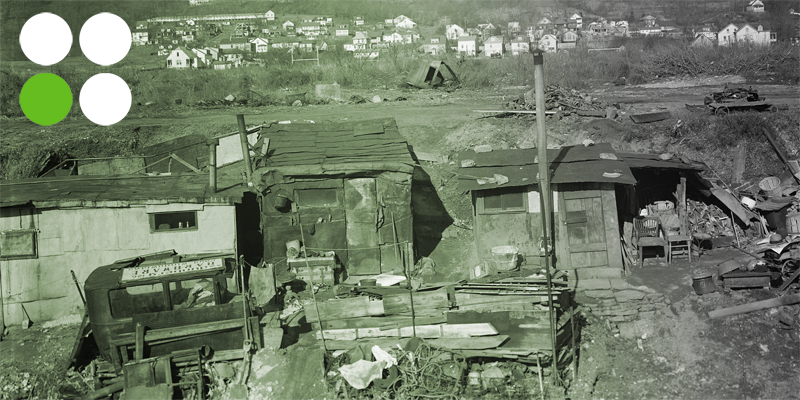 Compassion Takes Guts
February 21, 2019 Time to read:

4

min.
When we think about the word, "compassion," images of Mother Teresa and other angelic personas may come to mind–images of figures who have sacrificed something, be it cozy comforts or their lives. Compassion is also sometimes misconstrued as being soft and squishy: people who are nice, affectionate, and sweet all the time.
In reality, compassion does not require us to throw ourselves in front of a truck to save someone's life, or that we give up our hopes and dreams for another. It doesn't even require a national catastrophe for us to demonstrate compassion. Rather, we are faced daily with decision points that allow us to practice compassion on an individual level.
Compassion extends beyond feeling sorry for the suffering of others, and while it's grounded in empathy, it is actually not the same. Empathy is often characterized as feeling "with," whereas compassion fuels our desire to alleviate suffering. In this way, compassion is empathy combined with the impetus to act. In fact, different parts of our brain get activated by compassion than by empathy. Studies by neuroscientist Tania Singer, at the Max Planck Institute for Human Cognitive and Brain Sciences in Germany, show that when we practice empathy, our mirror neurons are in tune with the emotions of the other person: When that person feels pain, the area of our brain for pain also activates. We feel what they feel.

However, this doesn't always mean we act. In fact, we may become too paralyzed to help when we are struck by empathy–so that we turn away from helping because what we feel is too painful. On the other hand, when we practice compassion, we activate the part of our brain associated with maternal and prosocial behavior; we are concerned and we become motivated to help.
So why are we sometimes moved to help, and other times not? Daniel Goleman references the famous study of Princeton Theological Seminary students to explain. Divinity students were given a sermon topic to practice. Some of them were given the Parable of the Good Samaritan. They were asked to walk to another building to deliver the sermon. During that walk they each encountered a man clearly in need. Some students stopped; others didn't. The researchers found that the gap didn't have to do with the sermon topic, but with how much of a hurry they were in. In other words, when they were rushed, they focused on their own needs. While practicing their sermons on being Good Samaritans, they forgot to be Good Samaritans.
This is the paradox, Goleman says, of living in the Anthropocene Age (the geological age in which one species–humans–impact every other species), while our brains were formed during the Pleistocene Age (Ice Age). During the Ice Age we were (and still often are) ruled by our amygdala, our brain's 9-1-1 alarm system. This part of the brain is oblivious to the impact of our individual, micro-actions on others.
Still, our brains are actually primed for compassion. It is in our nature to want to help. As Dr. Goleman points out, the minute we "attend to the other person, we automatically empathize, we automatically feel with them." If we remain preoccupied with ourselves, however, we can't be present enough to even notice that someone else needs help, let alone get past our own personal pain to a point from which we can take action.
The good news is that compassion can be cultivated. The more Self-Aware we are–the more attuned we become to what is happening internally–the better we can engage with the world beyond ourselves. The greater attention we pay to Self-Management–our ability to manage any emotional triggers or reactions–the better we can navigate these emotions in order to help others. The more we recognize our motivation–what drives us–the more we can stay true to our core values. Moreover, those who nurture the Relationship Management competencies of Emotional Intelligence, "have a genuine interest in helping people, especially those who could benefit from their experience."

But it's not so easy.
Sure, we can picture ourselves as compassionate beings donating money to help a worthy cause 3,000 miles away. Yet when it comes to our own interactions, showing compassion may be a lot harder. Imagine you have witnessed inappropriate or off-color behaviors and comments from your boss and have noticed how that has created a toxic work environment. You recognize that there have been some ethical, if not legal, transgressions, but at the same time, you care about your teammates, your relationship with your boss, and your job security.

What might be a compassionate response?
LinkedIn's Jeff Weiner, who has been at the forefront of promoting compassionate leadership, would suggest that a compassionate response is neither to let such behaviors slide nor to launch an all-out assault on the transgressor. Instead, compassionate responses require us to recognize our own triggers, try to put ourselves in the other person's shoes, and to have the courage to take a stand.

Perhaps your boss's inappropriate comments were borne out of insecurity or a complete lack of awareness. While that doesn't abdicate them of responsibility, putting ourselves in their shoes allows us to witness the situation without being swept away by our own emotional triggers. Doing so may also help us understand how the boss's actions impact the team. It also allows us to reflect on how our actions may be in service of a greater good. Are we confronting our boss or reporting them out of pettiness, or are we doing so in service of the team and for the boss's own professional growth and development?
As Thupten Jinpa, the Dalai Lama's translator, noted, compassion requires a heck of a lot courage. It isn't about blind forgiveness, ignorance, or revenge, but about stepping into challenging situations in the service of something greater. In times of great uncertainty, whether at the global or local level, compassion is vital to the well-being of ourselves and others.

---
<!- View not found ->