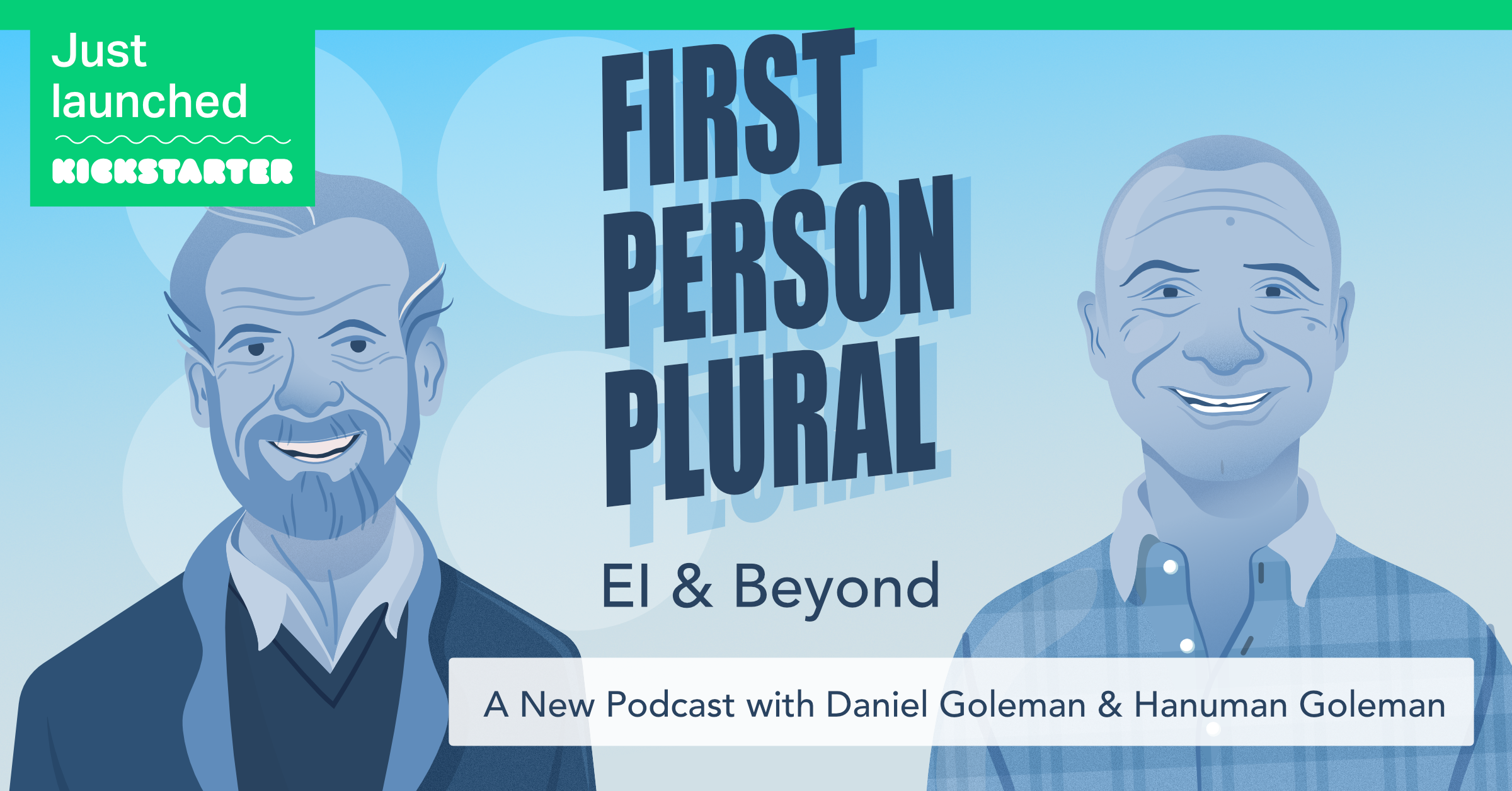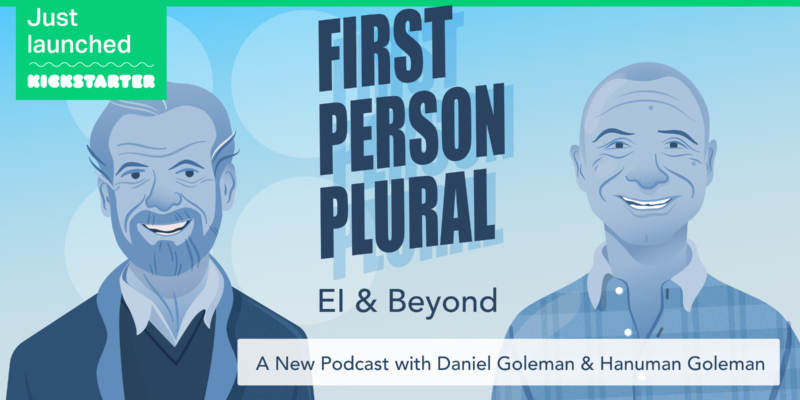 NYT Best-Selling Author, Daniel Goleman Launches First Person Plural—An Emotional Intelligence (EI) Podcast
November 24, 2020 Time to read:

2

min.
For Immediate Release
November 24, 2020
Northampton, MA
On the cusp of the release of the 25th-anniversary edition of his New York Times best-selling book, Emotional Intelligence: Why It Can Matter More Than IQ, Dr. Daniel Goleman is launching the First Person Plural: EI & Beyond podcast. The podcast promises to go beyond the theory of emotional intelligence, presenting an array of stories that illuminate how emotional intelligence is being put into action. 
"A key component of emotional intelligence that is so particularly relevant these days, with crisis on top of crisis is resilience, or what we call emotional balance," said Dr. Goleman. "It's handling your upsetting emotions so that you can think clearly and stay calm, despite the craziness that's going on."
Beginning November 24, Key Step Media is launching a Kickstarter crowdfunding campaign to curve the production costs for the first season, which will serve as a resource to those experiencing heightened levels of stress and uncertainty.
Daniel Goleman will be co-hosting with his son Hanuman Goleman. This will be the father and son duo's podcasting debut, propelled by their desire to share the emotional intelligence tools with as many people as possible and help them meet the challenges of the day.
"I believe that a lot of the crises that are happening are a result of or have a direct line back to a lack of emotional intelligence—a lack of empathy, self awareness and understanding of the ways that we impact the world," said Co-host and producer Hanuman Goleman. "If this podcast can be a part of spreading the urgency of the need for emotional intelligence, then I'll be very happy."
The first few episodes will address a range of subjects from the social-emotional implications of online learning, to understanding the role of constructive anger when addressing racial injustice, and how to foster wellness and resilience through change.
"I started out as a teacher," said Dr. Goleman. "I later went into journalism, which I thought of as adult education, bringing information from a place where it was sequestered. My job was to translate for the general audience what was interesting, new, important, and might help improve lives." Dr. Goleman continued, "I don't think writing is enough these days. Podcasts are the new format for news, so I'm starting this podcast to continue educating the public on these topics."
The 25th-anniversary edition of Emotional Intelligence: Why It Can Matter More Than IQ will be available on December 8, 2020. The First Person Plural: EI & Beyond podcast, brought to you by Key Step Media, is scheduled to launch in early 2021. 
Please direct press inquiries to:
Gabriela Acosta, Communications Lead and Executive Producer.
pr@keystepmedia.com
<!- View not found ->