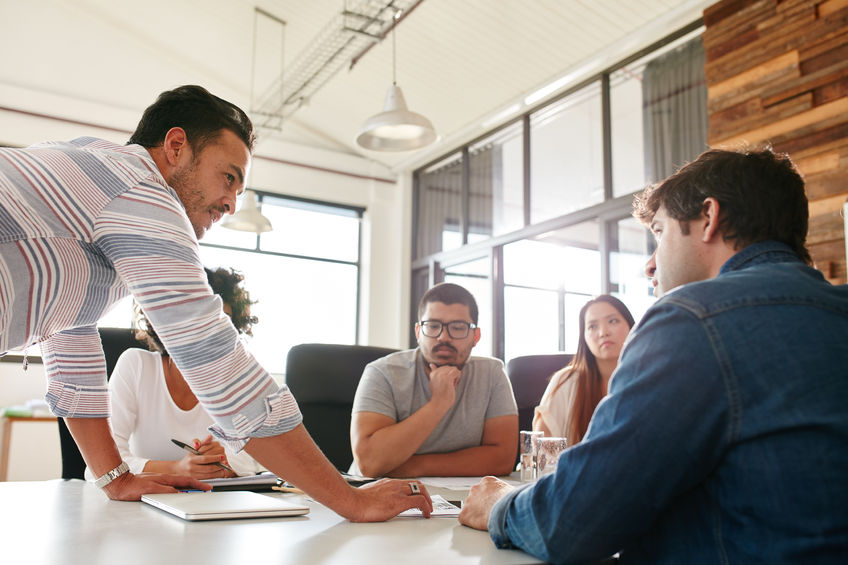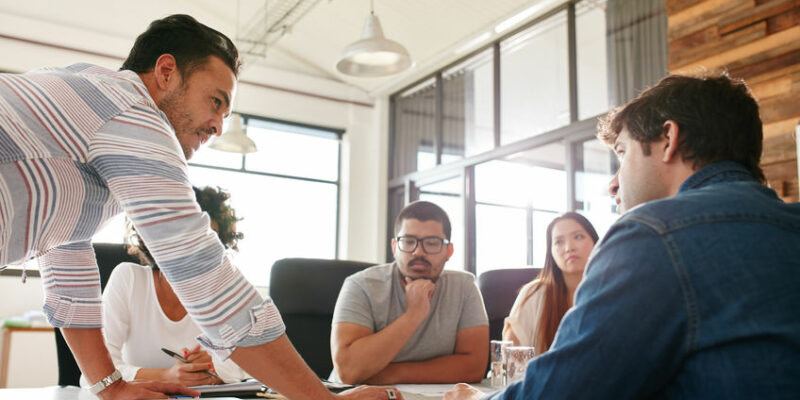 Leader Empathy: The Key to Effective Relationships
June 26, 2017 Time to read:

4

min.
In my article on Positive Outlook, I quoted a senior manager at a large US hospital network who described how mindfulness helped her minimize negative reactions to workplace experiences. This included an ability to remind herself that she was often not fully aware of the needs and motivations of others, and therefore should not rush to judge their intentions. Like the other 41 leaders I interviewed, her in-depth discussion of this topic showed an improved capacity for the Emotional and Social Intelligence (ESI) Competency of Empathy.
Empathy is one of the Social Awareness competencies in the twelve-competency Leadership Competency Model developed by Daniel Goleman and Richard Boyatzis. Empirically linked to leadership performance, Empathy is present in leaders with an understanding of the motivations of others, and the ability to relate to differing perspectives.
Strength in this competency is also demonstrated by leaders who:
Listen attentively
Are able to understand unspoken or confused attempts at communication
Engage in actions indicating a sincere interest in others
Have an increased capacity to respect diversity
There are three types of empathy, each playing a role in building stronger relationships with others. The first is cognitive empathy, which refers to an intellectual awareness of the feelings, opinions and thoughts of others. Emotional empathy is the second, described as an ability to share the same emotional experience as another person. The third type is compassionate empathy, exemplified when we make efforts to help based on our understanding of the needs and feelings of others. The way we apply the three types of empathy also requires balance.
Specifically, being able to help those we empathize with sometimes requires emotional detachment. However, if this becomes a habit, it puts us at risk of becoming indifferent.
How Empathy Integrates with Workplace Activity
The leaders I interviewed described a strong relationship between their development of greater empathy, and significant improvements in the quality of their relationships. These improvements contributed to a variety of successes, largely due to the importance of having support in the workplace. The leaders credited Mindfulness with assisting in these improvements, specifically for the role it plays in directing attention to self-awareness. It was through this awareness that participants began to free themselves from unfounded beliefs about others, and improve their ability to relate to coworkers.
A senior leader at a family-owned global Industrial Manufacturing firm elaborated on the positive effect that being more empathic had on his leadership effectiveness. He reported becoming better able to recognize both the triggers and early signs of stress, anxiety, and conflict in his employees. This empathic awareness helped him to minimize these issues, and identify opportunities to help others calm themselves and focus. He said, "If you have a mindset where you really honestly care about other people, what they're feeling, what they're thinking, you will be much more attuned to that… feel the tension that somebody has maybe a little bit more. Just being a little bit more perceptive."
Another leader, who has held senior and executive roles at one of the largest organizations in the world, emphasized the importance of having a better understanding of the needs of others. That leader said, "You can understand through empathy what is the other person's concern and you can influence by helping. You know, in business you are supposed to create win-win scenarios… If you are able to focus your mind, and you are able to understand the needs and business requirements of the other person, you can create opportunities for them."
Leaders also credited empathy with helping them engage in more collaborative behaviors. For example, they were more able to minimize the interference of judgment and bias, thereby improving the quality of their interactions. This openness was also linked to an improved ability to understand the true intentions behind the communication efforts of others.
How Can You Develop Greater Empathy?
Improving your ability to empathize with others helps you become aware of the mental and emotional resources that are wasted by thoughts, beliefs, and feelings that have no factual basis. Such awareness can be the starting point for reducing unproductive reactions in the future that lead to conflict or missed opportunities for collaboration. It can also prompt you to obtain accurate information directly from people, and invest in developing better interpersonal relationships.
You can strengthen your capacity for all three types of empathy by asking yourself a simple set of questions:
How do you think a certain person feels about a specific event or topic?
How would you feel if you were in their position?
What facts do you have upon which to base your answers to 1 and 2?
What is your plan to obtain accurate information from that person?
How can you avoid coming to such conclusions in the future?
Regularly asking questions about the thoughts, feelings, and needs of others is a great way to build strong relationships and demonstrate empathy. The leaders I interviewed commented on the value that arises from engaging in this simple activity, for example: "My experience is the first thing that people really want is to be heard." When developing empathy, keep in mind that insincerity will have a harmful effect on relationships. A number of leaders told me that they failed at half-hearted attempts to display empathy, and others stated that their coworkers could sense their level of sincerity. For these reasons, consistent empathic behavior is important, as is following up on commitments that arise from related conversations.
Recommended reading: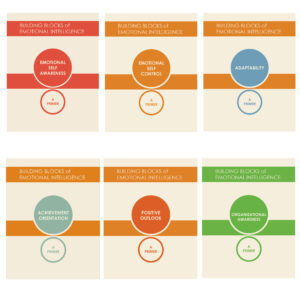 Our new primer series is written by Daniel Goleman and fellow thought leaders in the field of Emotional Intelligence and research. See our latest release: Empathy: A Primer for more insights on how this applies in leadership.
Additional primers so far include:
For personal interviews, see the Crucial Competence video series!
<!- View not found ->