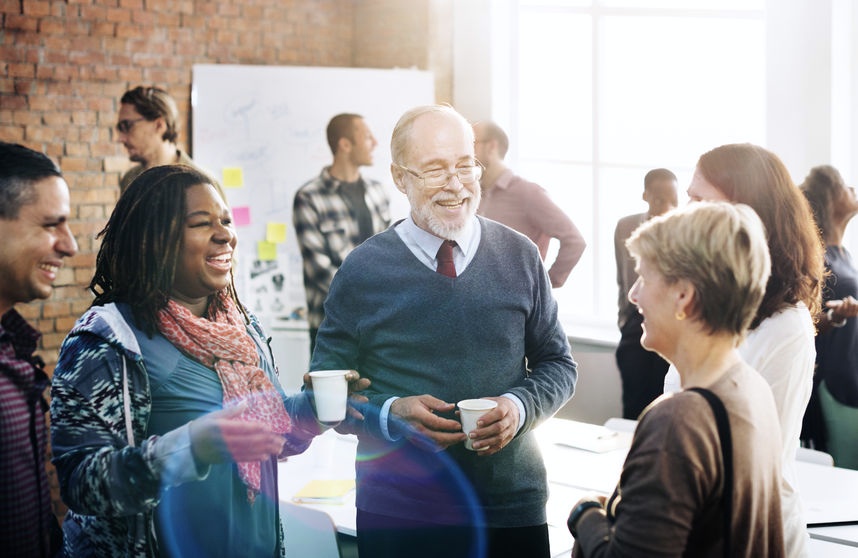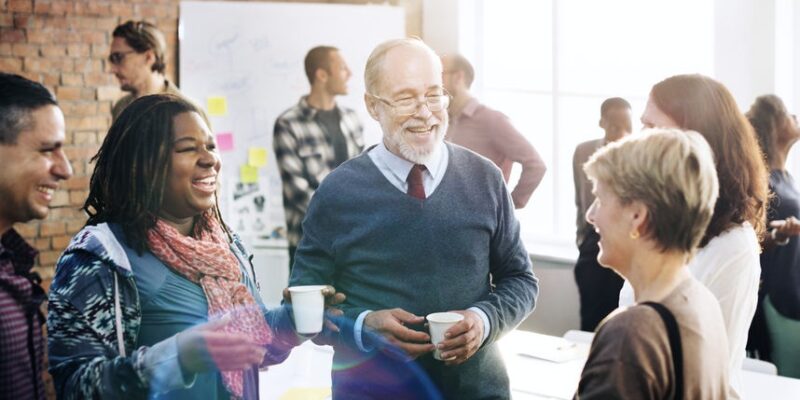 Emotional Self-Control: A Leader's Perspective on Staying Cool Under Pressure
February 14, 2017 Time to read:

3

min.
According to Daniel Goleman, Emotional Self-Control is "the ability to keep your disruptive emotions and impulses in check, to maintain your effectiveness under stressful or even hostile conditions… staying clear-headed and calm."
Self-management and control are necessary components of the leader's tool kit. It's not so much about trying to muzzle yourself as it is about understanding your role as a leader.
Here's how Emotional Self-Control emerged in my experience:
Years ago, as a newly minted manager at IBM, I was blessed with an insight into what this means both for the organization and myself. I was promoted to management because I was good at doing things. It's the same in every business where I've worked. Generally, those who are the best at doing the work get recognized and when there is a need for managers they are selected because of their ability as "doer's."
In my case, I took over a financial planning department at an IBM semi-conductor plant in Essex, Vermont. The manager I replaced was a hard and dedicated worker, often putting in fifty to sixty hours a week; however, his work was largely transactional, and reactive. We did as we were told under his management and took few risks. Having taken over his department, I found myself sitting at my desk one evening wondering what I was supposed to do and trying to understand exactly what it meant to manage and lead a department of skilled financial analysts, some with far more experience than me.
I could feel the beginnings of panic, a tightening in my chest and a strong feeling that I should be doing something. But what? As I sat with my feelings, I suddenly understood. My job wasn't at all what I thought it was. My job was to hold the anxiety for my department, for my team.
What does it mean to "hold the anxiety?"
Holding the anxiety involves engaging your Emotional Self-Awareness and Emotional Self-Control so that you can see the difference between your "doer" self and your "being" self. When you don't have the ability to "do," your anxiety can increase and you may feel motivated not to feel your feelings, but to push them on to your employees and co-workers. This can manifest itself in many forms. Micromanagement or other controlling behaviors are often at the top of the list. It is easy to rationalize our behaviors. But consider an alternative approach: if you choose to allow your anxiety and fear to take over and you micromanage or control your team, you miss the opportunity to develop your own self-awareness and effectiveness as a leader, and also miss out on the opportunity to develop a trusting relationship with your team. You may never really see what great work they can do, instead believing they need you to make decisions for them. They will then wait for your direction before making decisions and moving forward because they don't feel trusted. But developing decision-making abilities in others is key to good leadership.
In "holding the anxiety," you create space for them to learn and grow and ultimately increase the capacity of your team.
Applying Emotional Self-Control in the real world
It is a very delicate balance. Those above you in the hierarchy may be acting out their own anxieties from various pressures. This is where Emotional Self-Awareness and Self-Control are critical. You can listen to what your boss wants, feel the feelings you have, hold them, and then calmly talk to your team about what needs to be done and engage them in creating the proper result by listening, guiding, coaching, and leading.
Always take a moment to allow yourself to simply "be" and connect with your self-awareness, but don't project it onto the team. You won't always be successful. Sometimes we do project, but when you do if you can own it and recognize your projection you will continue to build a trusting relationship with your team and demonstrate your true strengths as a leader.
Fear is a motivational and destructive force in business. No one wants to fail. If we can understand and own our own fears and not project them on others, we will discover that engaged team members are far more creative and productive than frightened ones.
Recommended Reading: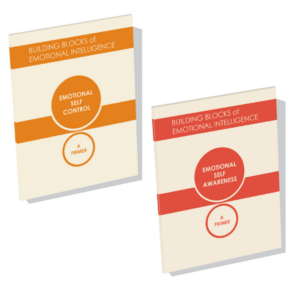 Interested in learning more about how to apply these concepts at work? Our newly released Primers provide a concise overview of the Emotional and Social Intelligence Leadership Competencies of Emotional Self-Awareness and Emotional Self-Control, as well as an overview of the Emotional and Social Intelligence Leadership Competency Model itself.
The Primers are created by Emotional Intelligence author Daniel Goleman, with several fellow thought leaders in the field of emotional intelligence, leadership development, and research, including Richard Boyatzis, Vanessa Druskat, Richard J. Davidson, and George Kohlrieser.
SaveSave
<!- View not found ->