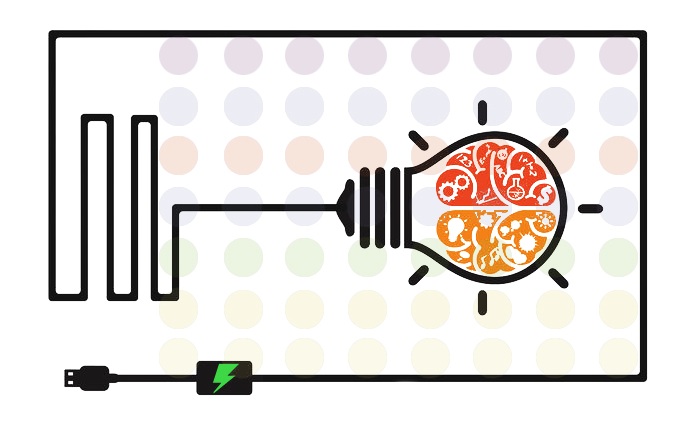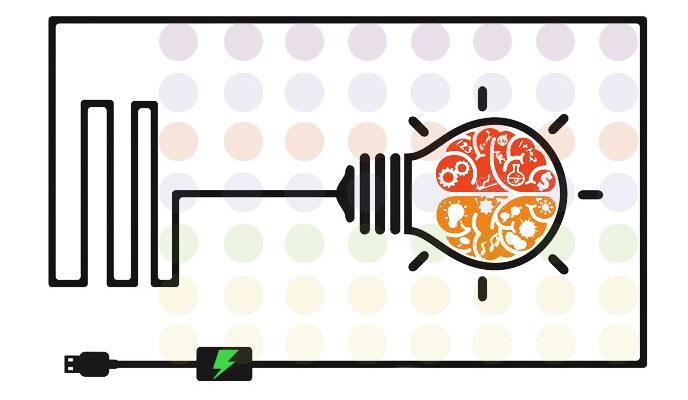 Improve Your Attention Span Through Self-Awareness
February 7, 2017 Time to read:

4

min.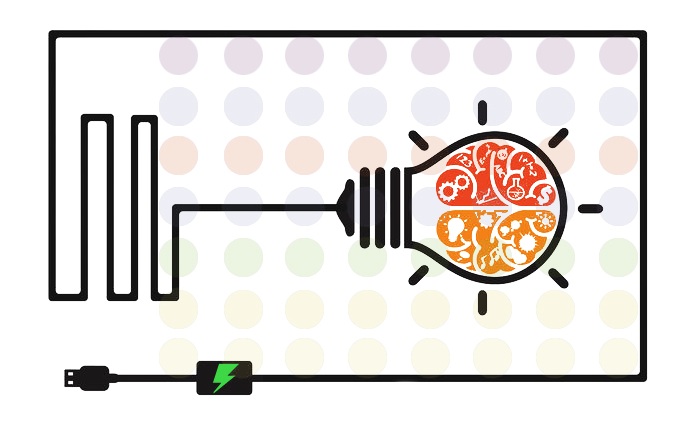 Improve Your Attention Span Through Self-Awareness
By Ann Flanagan Petry
"You think because you understand 'one' you must also understand 'two', because one and one make two. But you must also understand 'and'." – Rumi
In the workplace, we often fall into just the trap that Rumi describes. We think that because we understand how to be busy accomplishing tasks (one) we also understand how to be effective in our work (two). So, we focus on agendas, "to do" lists, and clearing out our in-box. But when we do that, we are missing out on the quiet yet critical, "and" in the equation: the powerful force of mindful self-awareness.
Attention span is the length of time you're able to concentrate on a single activity before becoming distracted. The longer you're able to sustain attention, the more likely you are to gain depth and quality in things like learning or creating. This impacts work and life in a myriad of ways, from increasing productivity to being able to express the best of what we have to offer. But how can we improve our attention span effectively?
Self-Awareness is a Verb
Self-awareness is often referred to as a static state within leadership competencies: "he has self-awareness." In other words, he has met this competency and we can check "goal met." However, it is important to recognize self-awareness is really more of a verb and refers to an ongoing process. To understand this more fully, take a moment and tune-in to your own mind and body right now… What do you notice? Indeed, recognizing what is happening in any given moment – from the inside out – can be a bit of a shock. Someone once described it as hearing one insult after another. Others have said it was like an endless barrage of complaints… what isn't working… what isn't good enough. Beyond being aware of the internal narrator, we might notice other things, like the tension we are holding in our bodies or the incessant urge to stay busy – to be productive.  This is self-awareness. Remarkably, our inner experience is ever changing and shifting. Awareness of this reality is at the heart of the self-awareness competency.
The Challenge of Continuous Partial Attention
In fact, the cultivation of the competency of self-awareness is becoming more critical for 21st century leaders. To understand just how important, consider the increasing regularity of lack of self-awareness occurring in daily life. Linda Stone coined the term Continuous Partial Attention (CPA). Stone, a former Silicon Valley executive, honed her leadership skills at both Apple and Microsoft. She discovered this from observing leaders all around her. Continuous Partial Attention coupled with fear of missing out (FOMO) is the new normal. We take our smart phones out at the slightest hint of a wait, whether it's at the grocery store or the stoplight. Both terms describe a recent human phenomenon: a constant state of anxiety and hyper-vigilance to attend to texts, social media, and email… all at the same time!
To demonstrate this further, a survey of Canadian media consumption by Microsoft concluded that the average attention span had fallen to eight seconds, down from 12 in the year 2000. We now have a shorter attention span than goldfish, the study found.  Attention span was defined as "the amount of concentrated time on a task without becoming distracted."  Satya Nadella, the CEO of Microsoft believes human attention is "the true scarce commodity" of the near future.  Daniel Goleman describes the impact of "the impoverishment of attention" in his book, Focus, The Hidden Driver of Excellence.
Self-Awareness as an  Inner-Rudder
Notably, according to Goleman, "self-awareness, particularly accuracy in decoding the internal cues of our body's murmurs, holds the key" and is an inner-rudder that can bring us back to deepening attention. As a result, numerous organizations are explicitly coaching and training employees in awareness skill-building. The organizations range from multinational corporations to city governments.
Inspired by the work of neuroscience researcher, Richard J. Davidson and his vision to "imagine a world where we could improve our capacity to pay attention by even 5%," Sara Flitner, former Mayor of Jackson, Wyoming, together with the support and funding of the Wellness Department at St. John's Medical Center (SJMC)  partnered with the Wisconsin School of Business at the University of Wisconsin-Madison and Center for Healthy Minds to offer research-based practices in well-being and leadership development. Together, they undertook a community-wide initiative to bring this content and learning to elected officials, school administrators, as well as hospital and town leaders.
Also of note, a large professional services firm engaged the Center for Healthy Minds to train hundreds among its leadership ranks. Michele Nevarez, a positive organizational development consultant and adjunct faculty with the Wisconsin School of Business helped facilitate the neuroscience-based leadership training for Jackson's leaders and the firm. The feedback was overwhelmingly positive. Nevarez believes the sessions met a critical need of bringing key stakeholders together to apply practices that strengthen attentional focus and promote renewal. This can help to combat the daily information overload and allow for better coping with the stresses of everyday life, which if left unmanaged can undermine well-being.
The challenge of Continuous Partial Attention and information overload is a common and tremendously difficult problem that is growing with each new wave of technological capabilities. Yet, we are discovering people are adaptive and have agency to choose how and what to pay attention to.
Try this:
Choose a time of day, or trigger activity (such as for 10 minutes before or after eating lunch) and check in with yourself. You can even schedule this on your calendar for reminders and to insure you're not interrupted. What do you feel in your mind and body? A sense of hurry to get back to work? Unease from lack of sleep or lingering emotion from disagreement with your spouse? The simple act of tuning in and noticing what comes up is, in essence, the practice of tapping into one's emotional self-awareness and attention. With regular practice, this can help deepen and lengthen attention span by rewiring the brain to be more at ease with less reactivity to external impulses. It will also help to combat the daily information overload, allowing for better coping of the stresses of everyday life.
Ann Flanagan Petry is a Positive Organizational Development Consultant, Coach and Contributing Author of the forthcoming book, Advancing Relationship-Based Cultures. She has over 20 years of experience driving performance improvement in organizations. She partners with leaders to cultivate resilient, mindful, emotionally intelligent teams who improve clients, their own and their organization's performance and wellbeing. 
Recommended Reading: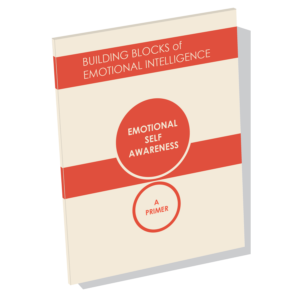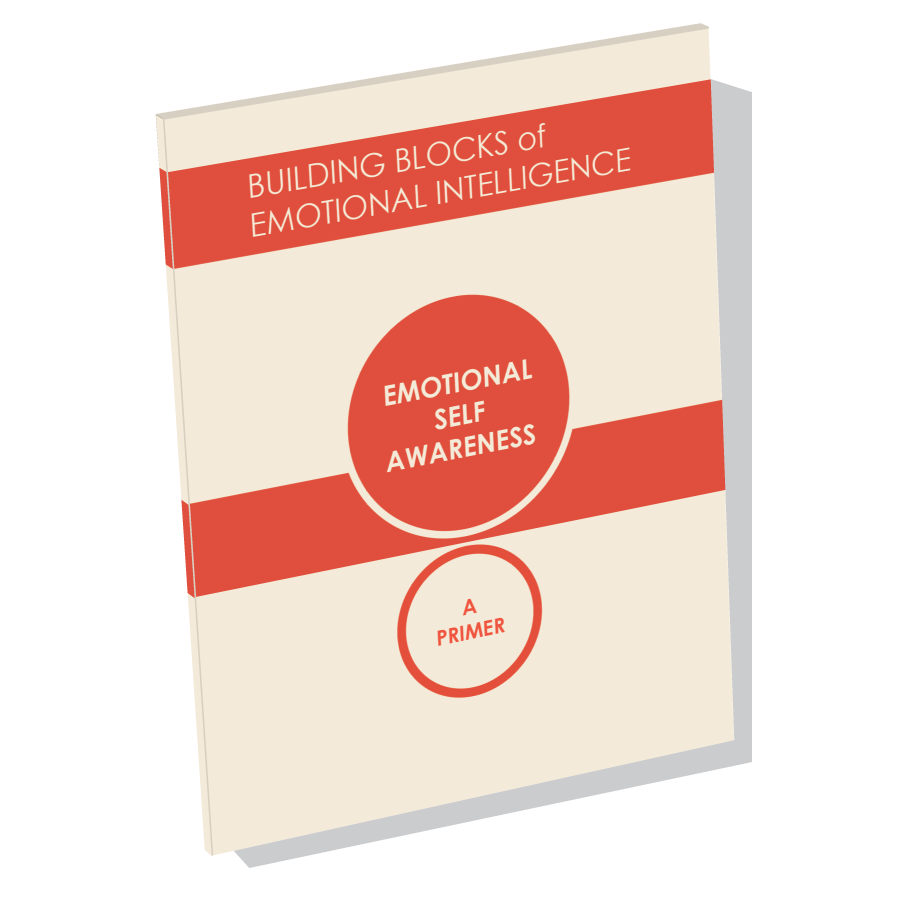 Interested in learning more about Emotional Self-Awareness? Our newly released Primer provides a concise overview of this Emotional and Social Intelligence Leadership Competency. It is co-written by several thought leaders in the field of emotional intelligence, leadership development, and research: Daniel Goleman, Richard Boyatzis, Vanessa Druskat, Richard Davidson, and George Kohlrieser. See the Primer here.
<!- View not found ->