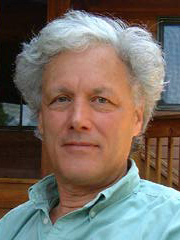 Michael Lerner
"When we are impelled to offer some small act of kindness to somebody, in other words, when you see someone in trouble-someone who has fallen down on the street, someone who needs something-we are biologically designed to respond. It's just an innate response. In fact, if we don't' respond, there's some block that has developed in us. When we see a human need, we are biologically wired to respond."

–Michael Lerner, 2015
Michael Lerner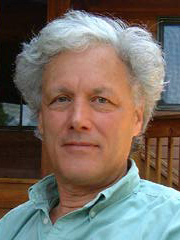 Michael Lerner is the president and co-founder of Commonweal, where he worked on the Cancer Help Program, the Collaborative on Health and the Environment, the New School, Healing Circles, and the Cancer Prevention Initiative. Commonweal works in healing, learning, earth care, and the struggle for justice. At the Commonwealth Cancer Help Program, Michael has co-led over 165 week-long retreats for people suffering from cancer. He is also the president of the Jennifer Altman Foundation.
Lerner was born in New York City and received his bachelor's from Harvard University '65. He earned his doctorate in political science from Yale '71, where he then taught for a year before moving to Bolinas. Before Commonweal, he co-founded Full Circle, a residential center for children with learning and behavior disorders. In 1983, Lerner was awarded the MacArthur Prize Fellowship, and the United States-Japan Leadership Fellow in 1990.
Facebook   â—Š   LinkedIn   â—Š   Podcasts
At More Than Sound, Lerner is one of the featured speakers in Daniel Goleman's Ecological Awareness: Dialogues on Ecological Intelligence. In Ecological Awarness, Goleman and the speakers offer us a guide for consumers and businesses alike in how to be more effective in "being green." Delving into the ideas of life-cycle assessment, consumer transparency, and individual and collective holistic healing, this audio collection gives us all tools for better understanding the environmental impacts of our buying habits and way of doing business.
Part III of Ecological Awareness features Environmental Health, Human Healing with Lerner and Goleman. This is the conversation that planted the seed for Goleman's book, Ecological Intelligence. In this conversation, Lerner and Goleman lay the foundations for a holistic, ecological vision of illness and healing, guiding us through the deep interrelation between planetary and personal health. Lerner explains how we can heal ourselves by healing our world, and develop an ecological intelligence that maintains the integrity of the web of life.
â—Š
Other Publications:
Choices in Healing: Integrating the Best of Conventional and Complementary Approaches to Cancer   â—Š   A Gift Observed: Reflections on Philanthropy and Civilization
+ Read more