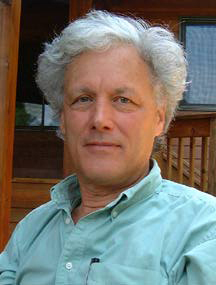 Environmental Health, Human Healing – with Daniel Goleman and Michael Lerner
Format:
Audio Download, CD
Audio Download, CD
Available as a physical audio compact disc.
Part 3 of More Than Sound's exclusive Ecological Awareness audio series, with Michael Lerner, Ph.D. Audio of the 2007 conversation that planted the seed for Daniel Goleman's Ecological Intelligence. Goleman and Dr. Lerner lay the foundations for a holistic, ecological vision of illness and healing, guiding us through the deep interrelation between planetary and personal health. Lerner explains how we can heal ourselves by healing our world, and develop an ecological intelligence that maintains the integrity of the web of life.
Michael Lerner is president and co-founder of Commonweal, a health and environmental research institute. His life work is focused at the intersection of our health and the health of the earth. He received a MacArthur Prize Fellowship for contributions to public health in 1983.
<!- View not found ->