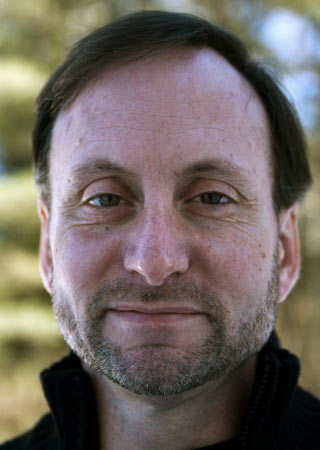 Greg Norris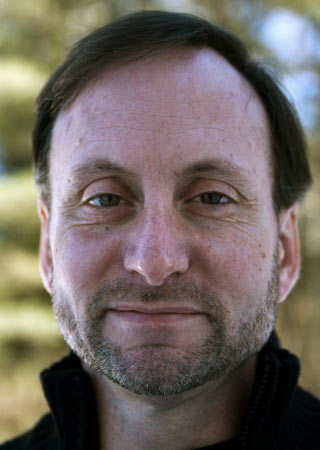 Greg Norris is Adjunct Lecturer with the Harvard T.H. Chan School of Public Health, where he teaches life cycle assessment (LCA) and advises graduate students in related research.  He is a Visiting Professor with the Applied Sustainability Center at the University of Arkansas, where he serves as Director of Research for The Sustainability Consortium (TSC). Greg is also Chief Scientist with the International Living Future Institute (ILFI), where he is helping to advance ILFI's new work on "Living Products," which are products whose life cycles "give more than they take," for people and planet.
Norris is also the founder of New Earth, "a non-profit organization initiating, facilitating and implementing innovative strategies and tools to help achieve sustainable development on a global level. [They] work with companies, big and small, governments, from the United Nations to local municipalities, and [they] are in daily contact with major research and policy hubs around the world."
New Earth has worked on many projects, including:
Earthster – open source platform for sustainability assessment in products
Handprinter – provides assistance in every day life for reducing environmental footprint
Social Hot Spots Database – data source for supply chains impacts and opportunities for improving human rights, working conditions, and other social impacts
Norris is the founder of Sylvatica, an international life cycle assessment institute. Norris is a member of the Royal Government of Bhutan's International Expert Working Group, which is comprised of 50-60 top economists, scientists, philosophers, and accomplished professionals from around the world. The International Expert Working Group is commissioned to draft a new global development paradigm to promote well-being and happiness as a global goal through effective and pragmatic international public policies. He is also an editor for the International Journal of LCA, the Journal of Industrial Ecology, and Greenhouse Gas Measurement and Management.
Facebook     â—Š     Twitter     â—Š     LinkedIn     â—Š      Blog
At More Than Sound, Norris's conversation with Daniel Goleman is available in an exclusive audio download, Radical Transparency: How Business Can Leverage Consumer Climate Change. This conversation offers ubiquitous empowerment for businesses to quantify and lessen the negative impact of each product's life cycle – from raw materials to disposal. Goleman and Norris offer businesses practical steps to leverage the coming shift in consumer awareness to increase market share and create a prosperous, sustainable future for the planet.
Radical Transparency also appears in Goleman's Ecological Awareness, where leading ecological thinkers offer us a guide for consumers and businesses alike in how to be more effective in "being green." Delving into the ideas of life-cycle assessment, consumer transparency, and individual and collective holistic healing, this audio collection gives us all tools for better understanding the environmental impacts of our buying habits and way of doing business.
â—Š
Norris is also a conversationalist in The Radical Horizon: A Primer on Business Sustainability with Goleman and Dara O'Rourke. Companies are under increasing pressure to evaluate and reconsider their sustainability on an unprecedented scale. Wal-Mart has moved to the forefront of this revolution in retail, and at their recent private brands meeting they gave all those in attendance this CD. Why? Because it's the most informed and best available primer on the demand for transparent products and processes, and how to evaluate ecological upgrades. An easy to use must-listen for anyone trying to understand the radical shifts happening in everything we make and buy. The Radical Horizon is available in a special offer with Leading the Necessary Revolution (Goleman and Peter Senge).