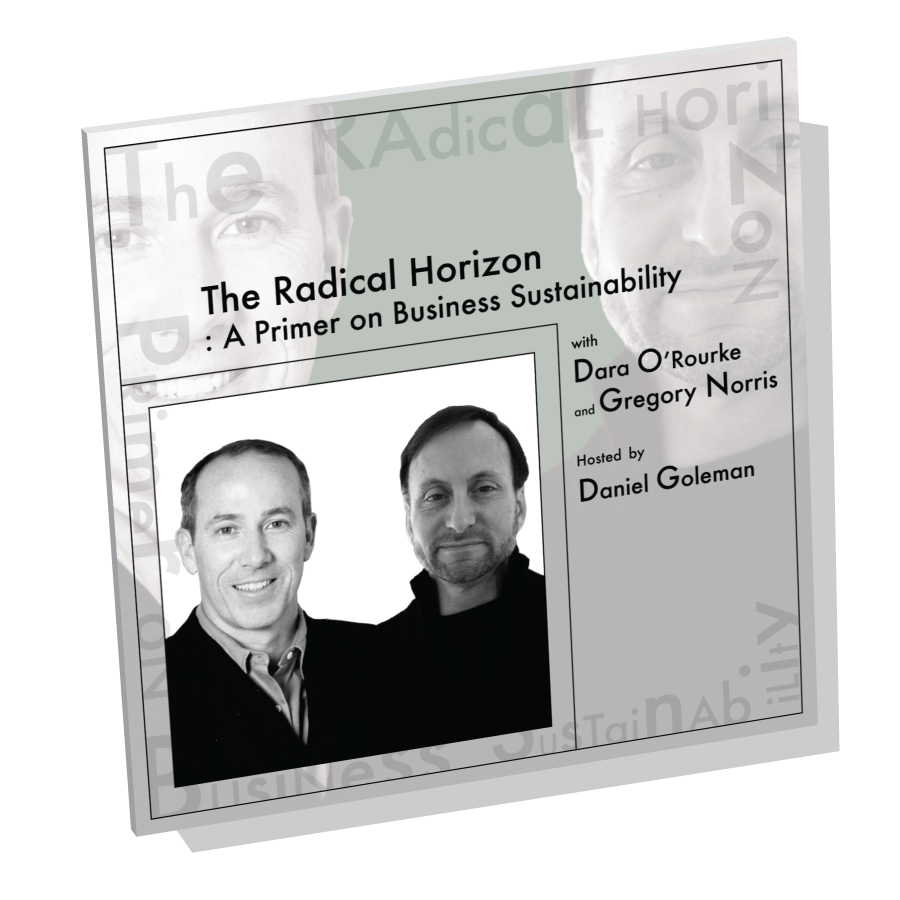 The Radical Horizon: A Primer on Business Sustainability
Format:
CD
CD
Available as a physical audio compact disc.
A conversation with Dara O'Rourke and Gregory Norris, hosted by Daniel Goleman.
Companies are under increasing pressure to evaluate and reconsider their sustainability on an unprecedented scale. Wal-Mart has moved to the forefront of this revolution in retail, and at their recent private brands meeting they gave all those in attendance this CD. Why? Because it's the most informed and best available primer on the demand for transparent products and processes, and how to evaluate ecological upgrades. An easy to use must-listen for anyone trying to understand the radical shifts happening in everything we make and buy.
Available exclusively from More Than Sound.
<!- View not found ->