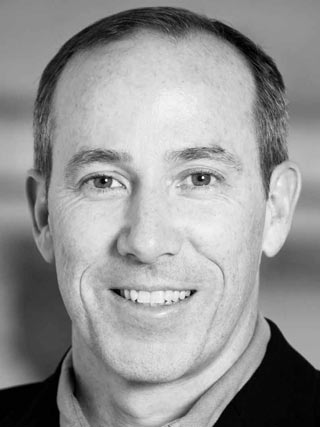 Dara O'Rourke
"There is no doubt that we will need to mobilize individuals, along with advocacy organizations, institutional purchasers, government actors, and even leading corporations to address our most pressing environmental, labor, and health problems. The critical challenge is to design the tools, support systems, and policies that help to turn the everyday acts of millions of concerned individuals""as consumers and as citizens""into something that has the force to advance more sustainable and equitable economies."

– Dara O'Rourke, 2011
Dara O'Rourke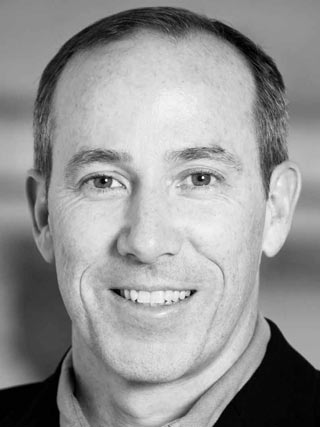 Dara O'Rourke is a professor of environmental and labor policy at the  University of California, Berkeley, and is the co-founder and Chief Sustainability Officer of GoodGuide. His primary area of study is the impact environmental, social, and health factors have on global supply chains. GoodGuide is a comprehensive, esteemed source of information for consumers so that they may purchase products mindfully. GoodGuide has earned spots in one of the World's 50 Most Innovative Companies by Fast Company, CNET Editors' Choice, "Best Newcomer," the New York Times "App of the Week," and the TechCrunch startup, "Most Likely to Make the World a Better Place." In the 1990s he wrote a report on Nike's labor practices in Vietnam, which led to a front page expose on the New York Times. For this, he was voted one of the "Male Sports Figures of 1997" by the Village Voice.
Dr. O'Rourke is an internationally sought after consulting, having worked with the World Bank, the United Nations Development Programme, the Organization for Economic Cooperation Development, as well as a number of non-governmental organizations. His work has been covered in a variety of publications, including Newsweek, Time, The Economist, O – The Oprah Magazine, USA Today, Glamour, Wired, Fast Company, ESPN, ABC, CBS, and NPR. His academic work has been published at the MIT Press (Community-Driven Regulation), where he is also a former professor. He earned his masters and doctorate from the University of California, Berkeley, and got his Bachelor's from MIT.
Twitter     â—Š     Youtube     â—Š      LinkedIn
At More Than Sound, Dara's conversation with Daniel Goleman and Greg Norris is available in an exclusive CD called, The Radical Horizon: A Primer on Business Sustainability. Companies are under increasing pressure to evaluate and reconsider their sustainability on an unprecedented scale. Wal-Mart has moved to the forefront of this revolution in retail, and at their recent private brands meeting they gave all those in attendance this CD. Why? Because it's the most informed and best available primer on the demand for transparent products and processes, and how to evaluate ecological upgrades. An easy to use must-listen for anyone trying to understand the radical shifts happening in everything we make and buy. The Radical Horizon is also available with Leading the Necessary Revolution in an exclusive bundle.
â—Š
O'Rourke is also the first conversationalist in Goleman's exclusive Ecological Awareness audio series. His segment, Buyosphere: The Consumer Awareness Revolution, details emerging technologies that reveal the hidden impacts of every product we buy – on society, the environment, and our health. This comprehensive information allows us, for the first time, to fully align our buying habits with our values, and shift the balance of power from company to consumer.
â—Š
Other Publications:
Shopping for Good     â—Š     Can We Put an End to Sweatshops?: A New Democracy Forum on Raising Global Labor Standards (with Archon Fung and Charles Sabel)     â—Š     Community-Driven Regulation: Balancing Development and the Environment in Vietnam (Urban and Industrial Environments)
+ Read more