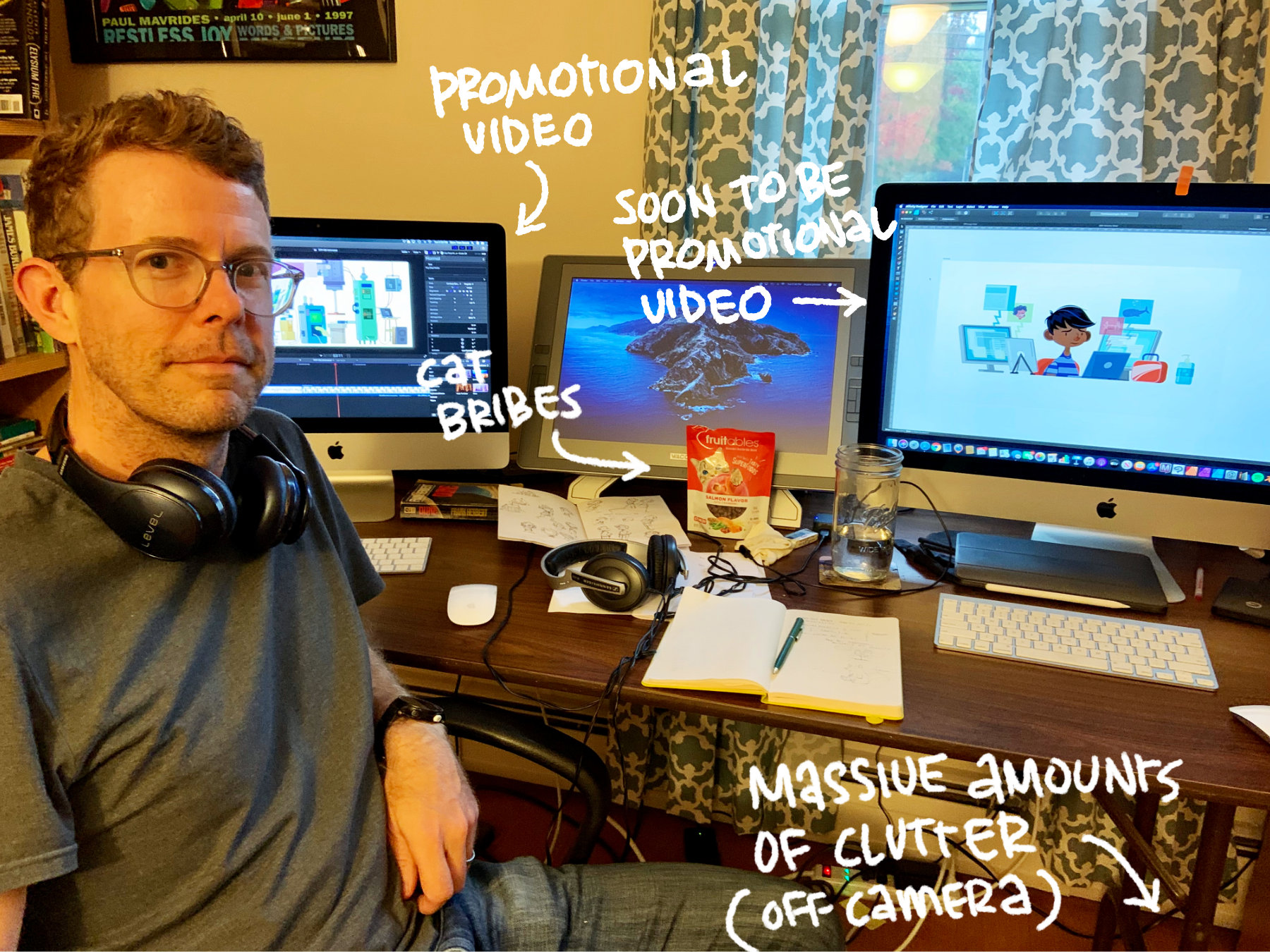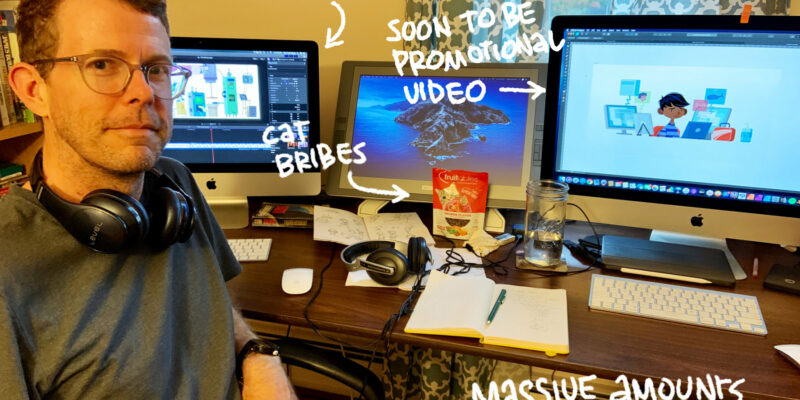 The Vernacular of Compassion
November 19, 2020 Time to read:

2

min.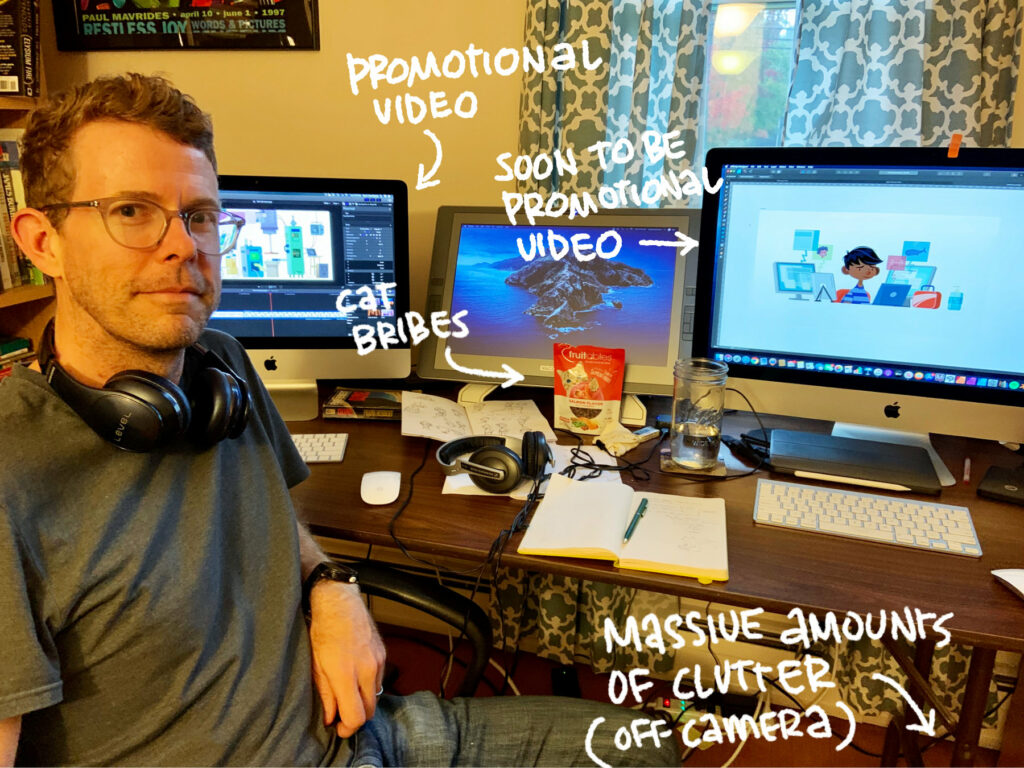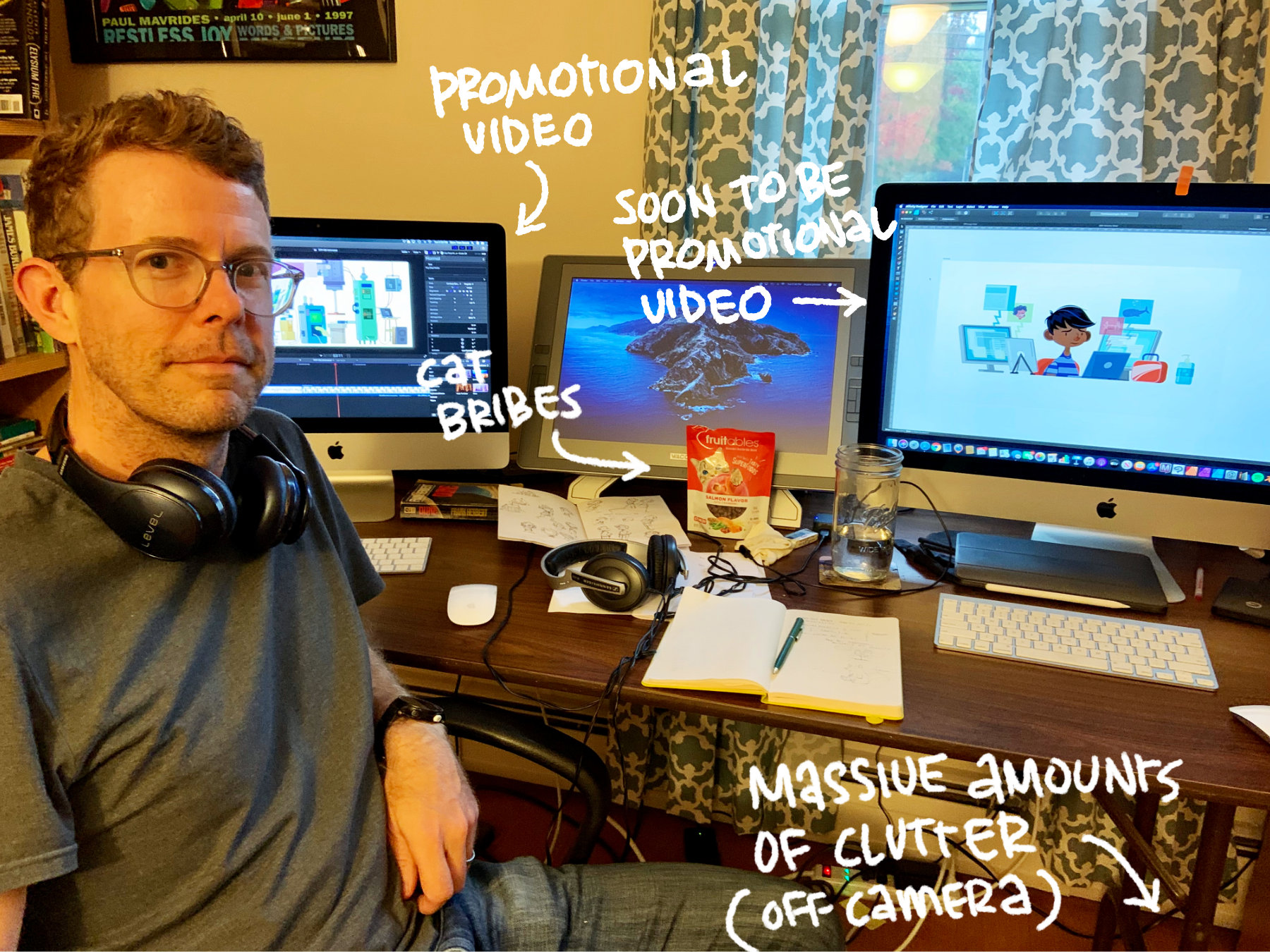 As I type this (well, not literally), I'm putting the finishing touches on a promotional video for First Person Plural: EI & Beyond, a new podcast from Key Step Media. While my brain is awash in keyframes, masking layers, and animated warp deformations, I thought I'd take a moment to introduce myself, and my role in bringing you First Person Plural.
My name is Bryant Johnson. I'm a graphic designer, illustrator, and lately, an associate producer on First Person Plural. I've been working with Key Step Media (né More Than Sound) for seven years, designing the visual look for books, videos, pamphlets, and online trainings.
This spring, as I hunkered down in the pandemic bunker with my partner, my cats, and more streaming video than one could reasonably expect to consume in a lifetime (actually, I should have written "more books"—pretend I typed that instead), Hanuman reached out to me with the idea of creating a podcast on emotional intelligence with his father Daniel Goleman. He wanted to do a more freeform exploration of the subject, emphasizing lived human experiences. And, he asked if I'd be interested in working on it.
Of course I said yes.
Audio isn't exactly my medium—I've spent most of my life working in visual media: first in print, then video and board games, and later graphic design. But the subject is one I hold dearly.
It's a vocabulary to describe the dynamics we've observed and experienced for our entire lives, but didn't know how to express. And when everything feels like it's on fire, it's a bucket of cool water within grabbing distance.
In the weeks since I first wrote this, much has changed in the world. We will have the opportunity to work towards a future without hate; without fear; without a cynical and mortally willful ignorance of reality.
What excites me is the chance to combine my experience in visual storytelling with a new [to me] medium: to craft new ways to make the material accessible, educational, and fun. To build an equitable future, we need more compassion. I hope that First Person Plural will make that abundantly clear, and give listeners a chance to build the skills of emotional intelligence—the vernacular of compassion—in themselves.
We have some exciting episodes in production, and I can't wait to have you all join us in this endeavor!
<!- View not found ->