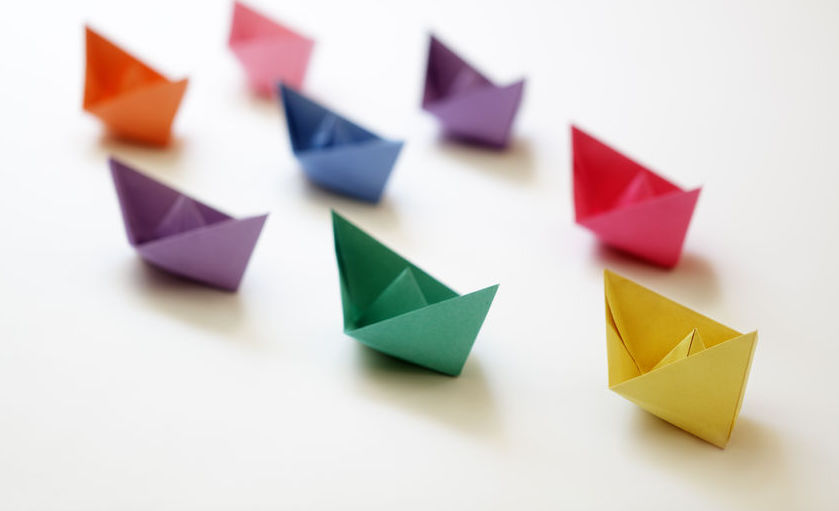 More Than Sound's founder, Hanuman Goleman, wrote an article for Buddhist Insight Network about how his personal mindfulness practice guides the content he publishes.
"I listen to the news on the radio each morning. So much of what I hear is about the strife and difficulty of people, animals, and our entire habitat. Many of the actions I hear about seem so clearly rooted in greed, hatred, or delusion. Since I started my formal meditation practice in the late 80s during my teenage years, I have had an interest in mental constructs, specifically memes – self-replicating ideas. The ramifications of concepts being contagious from person to person are quite profound for me. In the extreme, there is dogmatic and thoughtless nationalism. But in a more subtle way, the fears and aggressions of our parents and our community easily become integrated into our own beliefs and worldview, even through hearing a simple radio program.
When I hear the news, I perceive what's being conveyed as the physical manifestation of deep mental-emotional habits. I understand through my own practice that it's possible for any habit to arise in anyone given the proper conditions. I have also seen the deconstruction of habitual tendencies through kind, honest, humble, and vigilant awareness. It is this possibility of transforming unhealthy habits that drives the work we do at More Than Sound.
More Than Sound (MTS) is a media publishing company that offers tools for developing mindfulness, emotional intelligence, and leadership skills. I started MTS in 2007 without a clear direction. Through my father, Daniel Goleman, the author of Emotional Intelligence, I had the opportunity to publish CDs that would immediately have an international audience. I did it because I was looking for something to do, but after a couple of years, this minimal motivation became quite unfulfilling.
Through subsequent introspection and contemplation, it became clear to me that there are at least two core aspects of running a business that I want to be informed by my own Dharma practice. The first concerns the business structure, the office environment, and the well-being of my colleagues. The second is the potential effects of the publications we send into the world.
Mindful Workplace
It's important to me that meditation practice is a part of our work environment at More Than Sound; in fact, I am not interested in working somewhere that doesn't integrate some contemplation and awareness into the office life. The reason is that meditation helps release fixed ideas and bring clarity and wisdom to our work, so that we are both more effective as a business and acting more in alignment with our personal values.
I find that I often have ideas about how I am feeling or about what is happening. Sometimes these ideas are loud and pushy, and become my primary experience by forcing my sensory experience out of the way. Other times, they are more subtle, existing as some lingering effect from an earlier experience. When unnoticed and left to their own devices, my ideas act as a powerful filter that influences the emotional tone of experience, as well as my whole state of being.
But when I can tune in to my raw, moment-to-moment experience, the loud ideas often prove to be quite fragile, and may simply fall away.  And the subtler ones can be brought into awareness, so that they no longer have free reign on informing experience.
I have seen time and time again that consciously bringing attention to my experience as it unfolds allows me to notice some of the filters that are informing how I feel. This basic act of bringing awareness is often sufficient to release the holding pattern, leaving me with a more accurate view of my experience as well as a feeling of alignment. My mind is more spacious, clear, and focused. I am able to  make decisions that feel wiser and more in line with the thoughtful and caring person that I would like to be.
I wished to bring this mindfulness practice into More Than Sound's office environment. Imagine a meeting with six people, each of whom is having his or her own difficulties, joys, and distractions. Situations can easily be misunderstood through the various emotional filters that sift experience and give it a personal spin. I felt that simply sitting silently together, each bringing attention to her or his inner world and going through this process of alignment, would create a shared environment of less internal distraction, more focus and openness. A flow to our collective work endeavors would be more available without being blocked by our personal distractions. It is important to say that I don't mean ignoring or avoiding any difficult emotions, but rather cultivating an inner orientation of spaciousness and alignment that cannot be subsumed by a particular thought or emotion. It is in this state that moments of creativity and focus are common.
Implementing mindfulness practice into the workplace was certainly different than talking about it. I experimented with a few ways of including meditation. At first I set an alarm on my computer to ring every 30 minutes. When we heard the alarm, we would all drop what we were doing and sit together in silence for 3 minutes. This was a bit disruptive to the workflow. We also tried 5 minutes every hour and 10 minutes before lunch, and finally arrived at having a sitting before our meetings. The sitting varies in length and is either in silence or guided from tracks of meditation instructions. Most recently, we have started sitting together in the morning too. These elements have created a nourishing work environment for all of us.
Spreading Ideas and Mental Habits with Intention
The second core facet of More Than Sound that is important to me is directly related to my interest in mental constructs and memes. Publishing is essentially the business of spreading ideas. If one publishes hate-filled vitriol, then those are the thoughts and state of mind they are spreading into the world. But similarly, one can publish material that brings benefit – for example, truthfully examining the human condition, offering some possibility of reducing conflict or pain, and suggesting ways that we can cultivate healthy, positive states. It is important to me that my work is a healthy influence, an agent of alleviating suffering in this difficult world.
The key is to be aware of the mental and emotional habits operating behind our actions. Our work at MTS encourages people to become aware of their habits and offers tools to do so. We can all see mental habits that are unskillful, and with some looking, we can also see habits that are skillful and healthy. Simple awareness is a transformative tool in shifting habits toward greater health.
I am inspired by the quality and potential for benefit of our products. Since I started MTS, mindfulness has become a buzzword in American pop culture. People are offering mindfulness instruction after doing very little practice themselves. We ensure the integrity of the instructions that we offer by working with authors who are rooted in Dharma traditions and have many years of practice and teaching.
One of the main topics that we highlight is the development of leadership qualities. Many leadership competencies are qualities that I have found to arise naturally from Dharma practice. SHRM, the Society for Human Resource Management, offers a list of leadership competencies that includes: managing change, demonstrating ethics and integrity, increasing self-awareness, and developing adaptability. These could have been pulled from Dharma instructions for householder life. These are also some of the qualities that make us effective, positive influences in the world at large.
I would like to see a world with more emotionally stable, generous, and kind people who recognize and understand that we are all in this together. This is true in at least two ways. In Buddhist terms, we are all subject to the Eight Worldly Winds: pleasure and pain, praise and blame, fame and disrepute, gain and loss. We are also all literally "in this together." We have decided national borders and come up with allegiances and group identities that offer some illusion of separation – someone as "other" – but the reality of our situation is that this planet is effectively a closed system. Every action has an effect, so whatever the emotion and intent from which we act, we are propagating the same.
Developing MTS has been a journey of trial, error and improvement – both in commerce and in management. I am thankful that mindfulness is part of our workday and hope to integrate more collective mindful moments into the environment here. I'm also happy that we are spreading that intention outward."
SaveSave