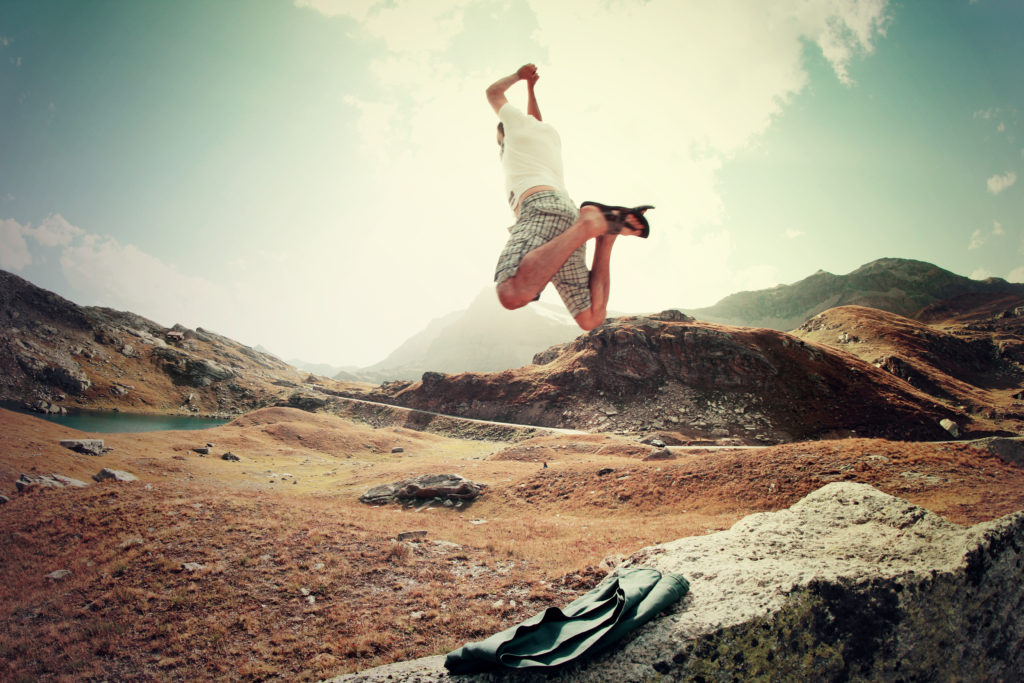 Daniel Goleman spoke with Bill George in the video series Leadership: A Master Class about how to recognize and groom authentic leaders. One of the traits George looks for in leadership candidates is their capacity to own their failures and move on. Below is an excerpt from their conversation.
Q&A: Daniel Goleman and Bill George discuss Authentic Leadership
Daniel Goleman: There's a kind of norm that you're valued for telling a story of success about yourself, and yet you're saying you would value, say, in an interview situation, someone who was candid about their failures.
Bill George: Right. In fact, I say, don't promote someone to a high-level position until they've actually confronted themselves and said, "I failed."
DG: What's the lesson there?
BG: Because I now know, that when tested by limits, I know that it's not the end of the world. I can come back. I started a company that failed. I took the lessons from that and started another company. I became successful only because I knew what caused me to fail before.
DG: Failure is an ideal opportunity to learn resilience.
BG: Absolutely. What if you don't have resilience? What if you're not adaptable? What if you're just going to stay the course, and you hit a detour? You hit a block in the road? You have to adapt, but you have to have the resilience to come back and fight another day.
DG: How do you train resilience? How do you encourage that?
BG: By getting people to talk honestly and openly about the challenges they face and how they're going to deal with them. People need to know they have the support from their family, friends or colleagues – especially their supervisor. I also encourage investigating introspection tools. When I feel pressure, I go off and meditate. I process. Over time and with practice it's become a valuable cleansing experience. After quiet contemplation, I notice that I start to say things such as, "Well, it's not that big a deal. We'll just go figure out how to deal with it. It's not the end of the world."
DG: You get a larger picture of what's going on, instead of that narrow, hyper focus on what's wrong, or what you perceive to be wrong.
BG: Yes, you're not so caught up in the moment that you're worried about all those little things. We'll deal with it. I won't say it'll pass, but we'll deal with it. That mindset then allows you to think more clearly. You're less reactionary. You make better decisions, such as ask for help. That's the wave of the future, by the way. Collaboration. Teamwork. It's not, "I can do it myself. I'll come back with a solution by tomorrow." It rarely works. Not in business at least.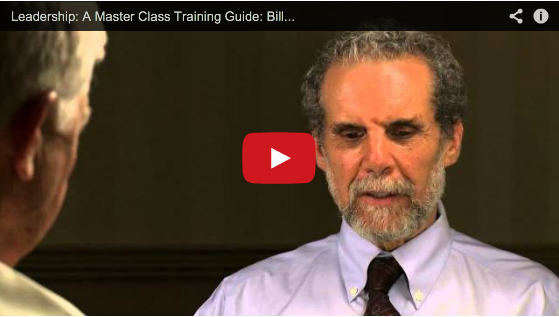 Develop sought-after leadership traits
Leadership: A Master Class video series is now offered with comprehensive, customizable training materials to cultivate superior management skills.
Publishers HRD Press and More Than Sound have partnered to develop a comprehensive trainers guide based on Daniel Goleman's video series, Leadership: A Master Class, which examines the best practices of top-performing executives.
The collection offers more than nine hours of research findings, case studies and valuable industry expertise through in-depth interviews with respected leaders in executive management, leadership development, organizational research, workplace psychology, innovation, negotiation and senior hiring.
HRD Press crafted an extensive, detailed training guide around the video content for human resources professionals, senior managers and executive coaches. Each module offers individual and group exercises, self-assessments, discussion guides, review of major points, and key actionable takeaway plans. The materials allow for instructor-led, self-study or online learning opportunities. Order your program here.