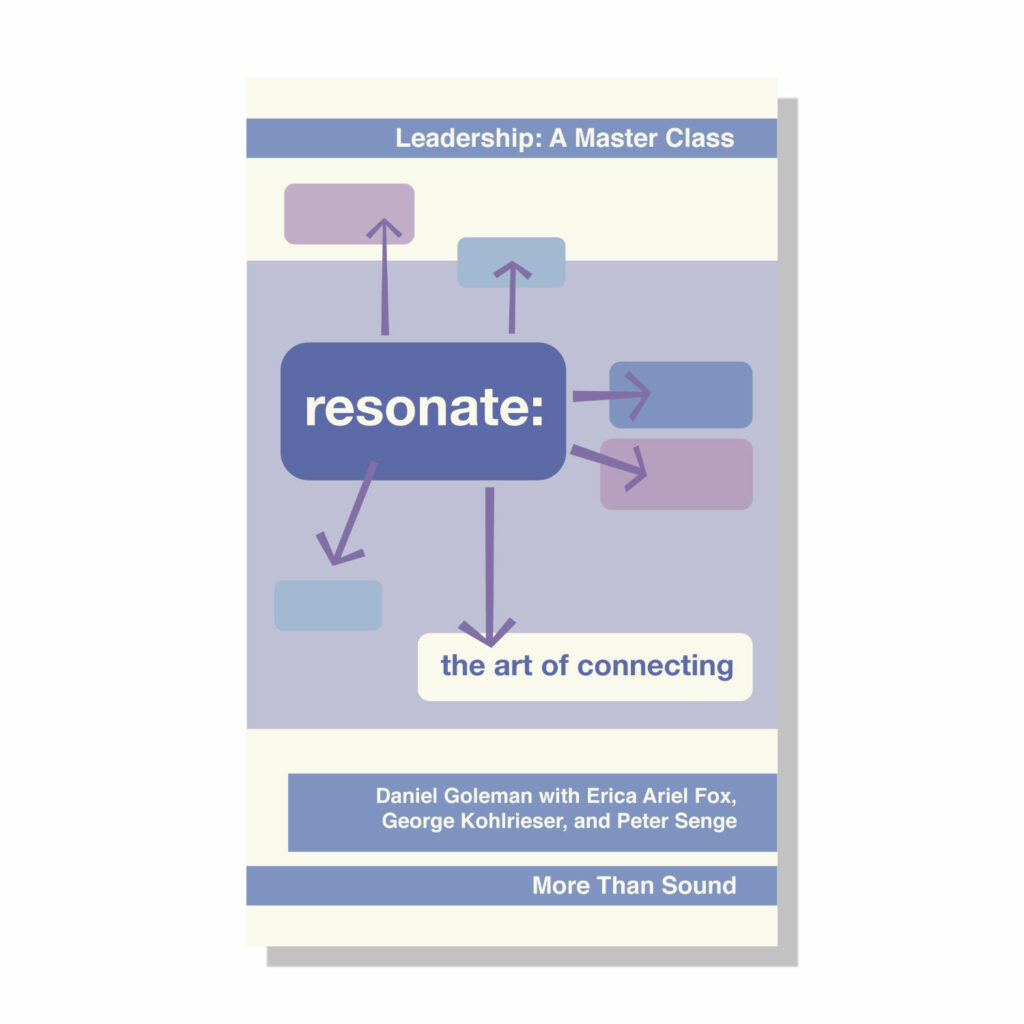 In Resonate: The Art of Connecting, Erica Ariel Fox and George Kohlrieser discuss best practice methods for self-regulation, managing conflict, and negotiating skillfully, and how these lead to high-performance leadership. Contains new material from Erica Ariel Fox, revised for 2015; Daniel Goleman's conversation with George Kohlrieser; and a bonus feature with Peter Senge.
All volumes are adapted from our Leadership: A Master Class video series.
About Leadership: A Master Class
Leadership: A Master Class is Daniel Goleman's comprehensive video series that examines the best practices of top-performing executives, and offers practical guidance for developing emotional intelligence competencies. The eight-part video collection includes more than eight hours of research findings, case studies and valuable industry expertise through in-depth interviews with respected leaders in executive management, organizational research, workplace psychology, negotiation and senior hiring.
About Leadership: A Master Class Training Guide
More Than Sound partnered with HRD Press to develop an extensive, detailed
training guide
around the video content for human resources professionals, senior managers and executive coaches. Each module offers individual and group exercises, self-assessments, discussion guides, review of major points, and key actionable takeaway plans. The materials allow for instructor-led, self-study or online learning opportunities.
<!- View not found ->