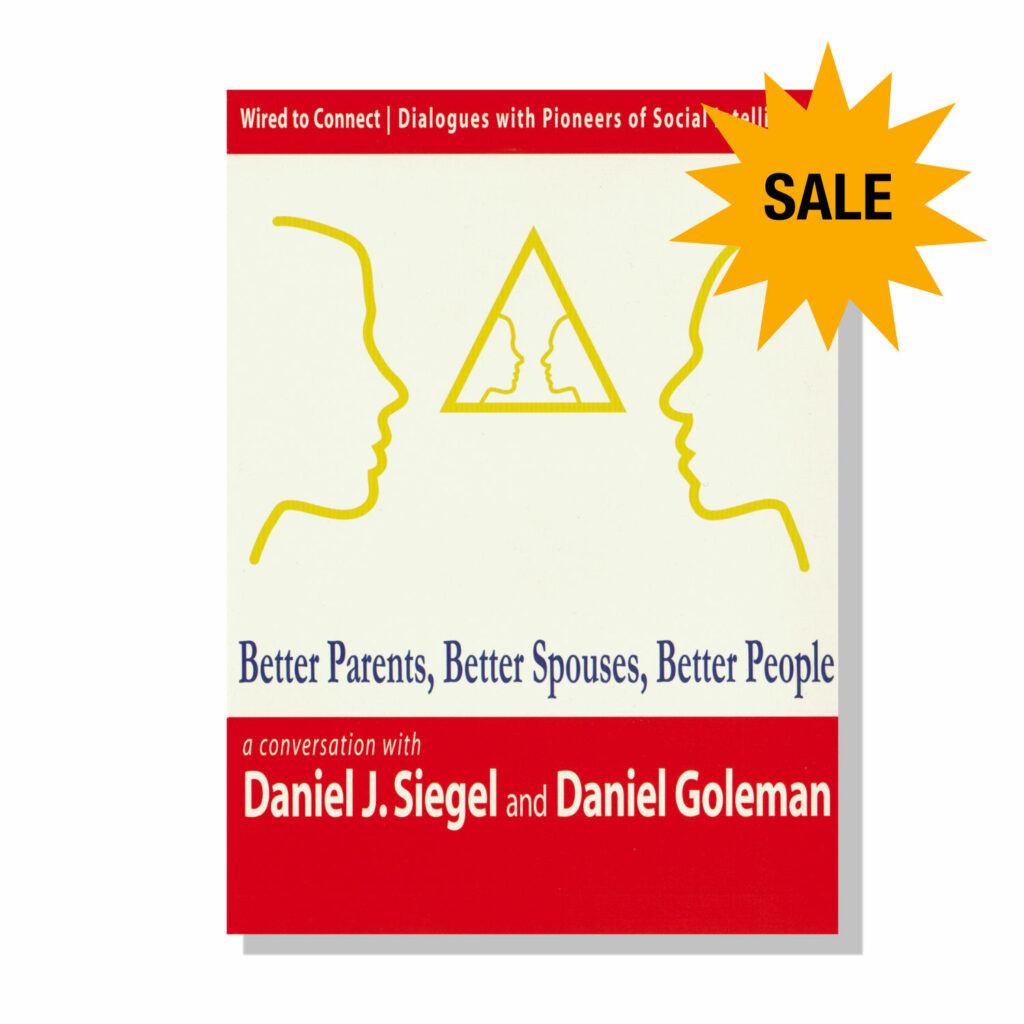 Heal Painful Patterns
It is never too late to heal painful patterns with new understanding. Listen in on a Wired to Connect audio conversation between Daniel Goleman, bestselling author of Emotional Intelligence, and Daniel Siegel, clinical professor of psychiatry at UCLA.
Understand how our parents' behavior impacts our mental, neural, and social development.
Learn how self-reflection and awareness transform our relationships with our children, spouses, and selves.
Discover how emotional habits can change at any age.
In this insightful exploration, Daniel Siegel and Daniel Goleman explain how our relationships shape our emotional habits - and the brain itself. The neural patterns formed in childhood have immense importance in our lives as parents, lovers, and people. Siegel and Goleman explain how we can free ourselves from the hold of our past to create richer, more balanced relationships.
About the Speakers
Dr. Siegel is the clinical professor of psychiatry at UCLA, a faculty member of the Center for Culture, Brain, and Development, and the executive director of the Mindsight Institute. The Mindsight Institute is an educational organization offering online and in-person lectures/courses that focus on how developing mindsight can be beneficial to individuals, families, and communities.
Daniel Goleman is an internationally known psychologist who lectures frequently to professional groups, business audiences, and on college campuses. As a science journalist Goleman reported on the brain and behavioral sciences for The New York Times for many years. He currently co-directs the Consortium for Research on Emotional Intelligence in Organizations at Rutgers.
About Wired to Connect
In the Wired to Connect dialogues, Daniel Goleman meets with leading thinkers whose virtuosity and innovation have transformed their own fields. As listeners, we have the unique opportunity to join them in their explorations, and through their discoveries gain useful insights for our own lives.
The complete collection of dialogues includes:
Better Parents, Better Spouses, Better People - with Daniel J. Siegel
Training the Brain: Cultivating Emotional Skills - with Richard Davidson
Knowing Our Emotions, Improving Our World - with Paul Ekman
Socially Intelligent Computing - with Clay Shirky
The Inner Compass for Ethics and Excellence - with Naomi Wolf
Rethinking Education: Educating Hearts and Minds - with George Lucas
Good Work: Aligning Skills and Values - with Howard Gardner
<!- View not found ->