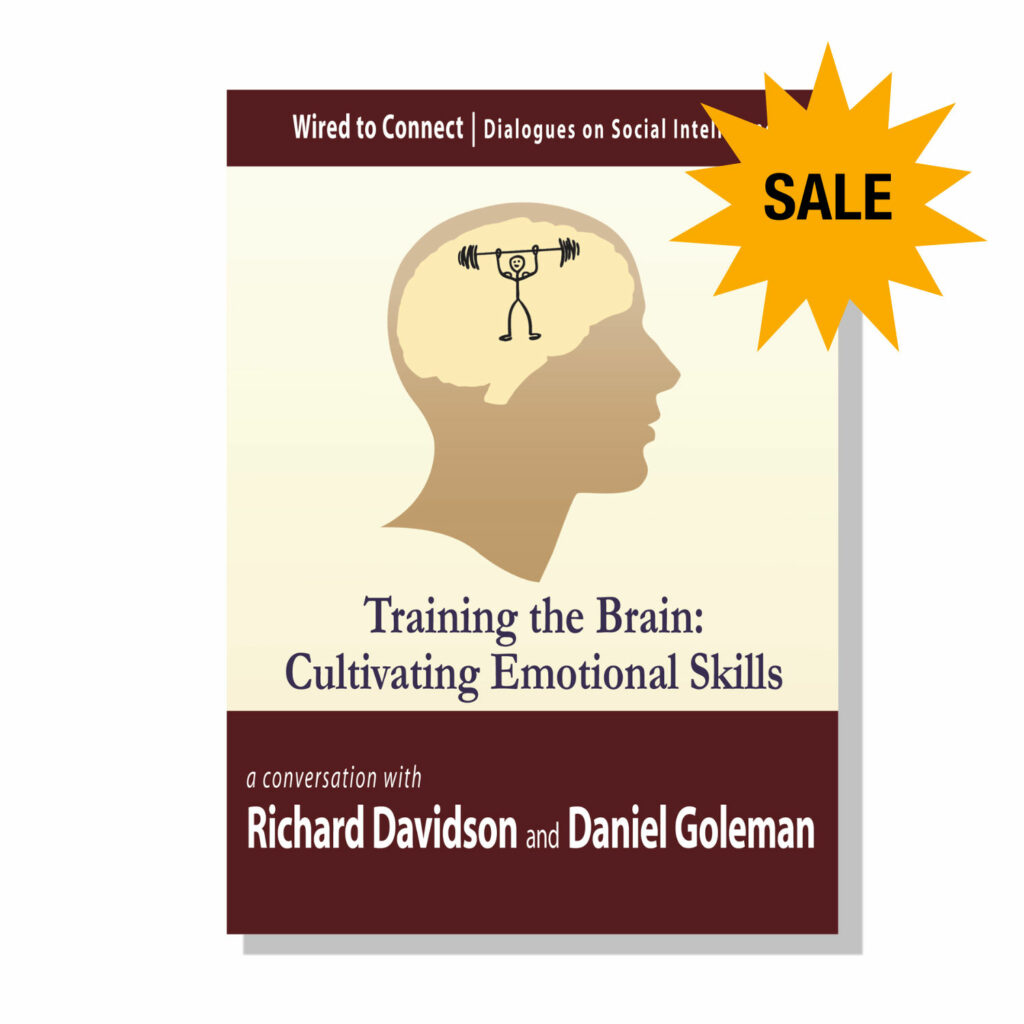 A Wired to Connect conversation with Richard Davidson, Director of the Center for Healthy Minds, and Daniel Goleman, bestselling author of Emotional Intelligence. In this engaging dialogue, Davidson and Goleman explain the science behind emotions. They help the listener:
Discover the neurological foundation of emotional intelligence
Understand the brain systems involved in: self-awareness, motivation, and emotional recovery
Learn how childhood experience directs gene expression and neural development
See how the brain can be trained for a happier, less stressful life
Understand the Science Behind Emotional Intelligence
Brains are highly variable, changing systems that shift in response to our experience. Contemplative neuroscience proves that we have the power to guide our brain's ongoing development - to cultivate happiness and compassion. In this accessible dialogue, Goleman and Davidson explain the science behind our emotions. Detailing the neurological effects of contemplation, they show how we can activate our brains to recover from stress and anxiety, and conquer fear. Goleman and Davidson offer a new vision for emotional education at any age.
About the Speakers
Richard Davidson is a decorated neuroscientist and a leading expert on the impact of contemplative practices on the brain. He is the William James and Vilas Professor of Psychology and Psychiatry and the Director of the Waisman Laboratory for Brain Imaging and Behavior at the University of Wisconsin-Madison, where he also founded the Center for Investigating Healthy Minds. Time magazine named him one of the most influential people in the world in 2006 and his book, The Emotional Life of Your Brain, put him on the New York Times best-sellers list.
Daniel Goleman is an internationally known psychologist who lectures frequently to professional groups, business audiences, and on college campuses. As a science journalist Goleman reported on the brain and behavioral sciences for The New York Times for many years. He currently co-directs the Consortium for Research on Emotional Intelligence in Organizations at Rutgers.
<!- View not found ->