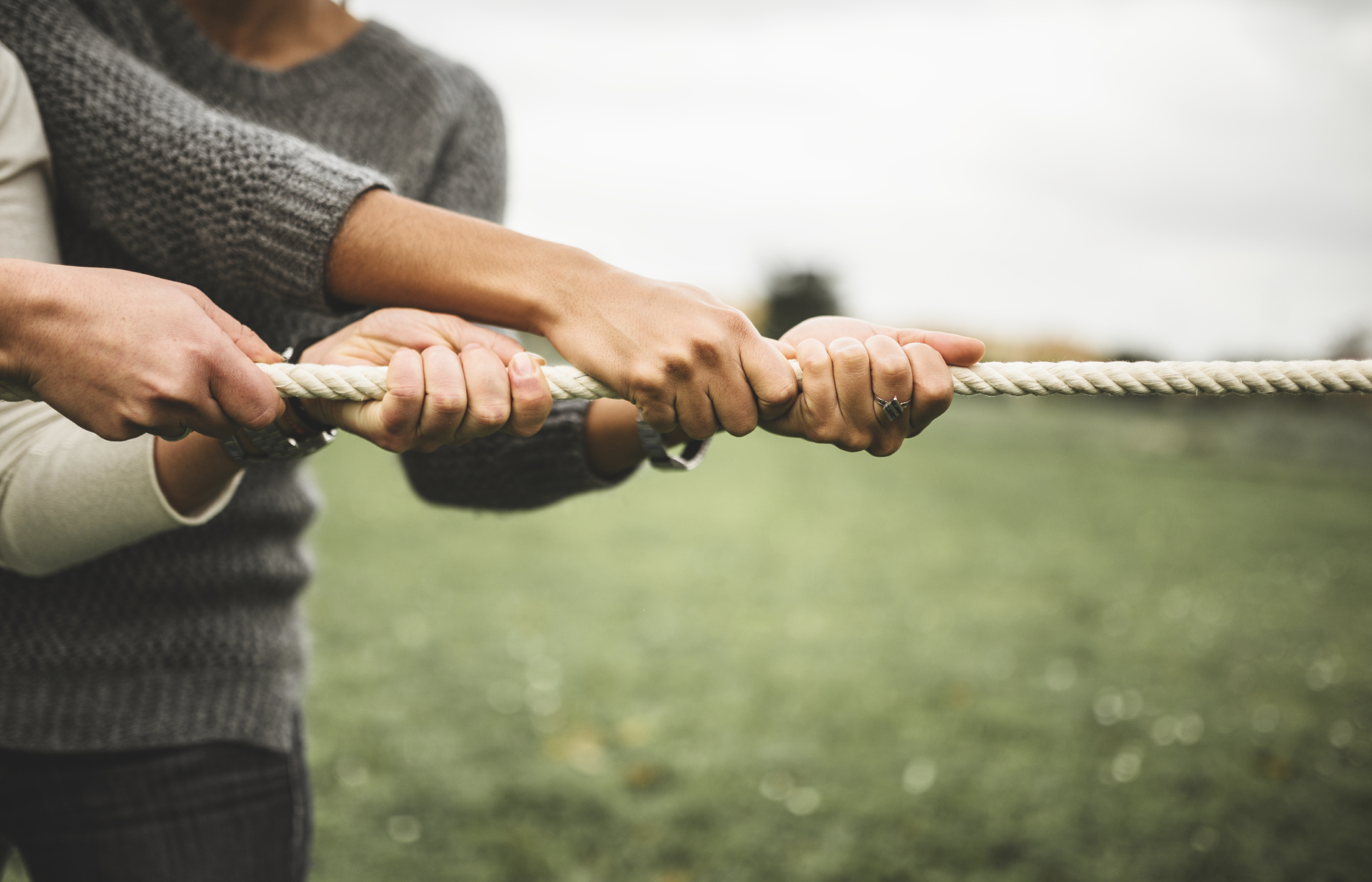 Collaborating for collective success expands our understanding of ourselves and others. We are enabled to co-create the world we want to see. In this series of articles, you will learn from inspiring stories of individuals, teams, and organizations committed to creating more sustainable team norms. These experiences can help us identify critical variables and Emotional Intelligence competencies that are vital for successful collaboration.
There is good reason why collaboration has become so important in the workplace. Organizations need to build their capacity for adaptability and agility in order to remain successful in an increasingly dynamic economy. Collaboration in humanitarian action has also emerged as a more effective response to global challenges. Research indicates that "working with people who have different perspectives or areas of expertise can result in better ideas and outcomes." Finding commonality among such varied perspectives also offers new complexity and difficulty. By understanding how to harness tensions in a constructive manner, we can guide teams and organizations toward effective collaboration.
What is at the heart of collaboration?
Emotional complexity multiplies in a team environment. Vanessa Druskat, an expert on group Emotional Intelligence, says that teams are "emotional incubators" and acknowledges the importance of emotions as the contagious energy that can propel the progress of a group. This contagious influence spreads rapidly, making emotions the lynchpin of successful collaboration and shared understanding. Of course difficult emotions, like frustration, can also work against groups and negatively impact collaboration and results. We observe these dynamics in all types of teams and organizations navigating change: mergers between companies, the consolidation of departments or functions, relocation, etc. Harnessing these tensions in a constructive way is at the heart of effective collaboration for teams and organizations.
LIFE: A collaboration in need of its own emergency response
Emotions were strong, and tension was in the air. Several team members were not talking to one another. Relationships had soured due to a climate of reduced resources, leadership changes, and new research findings that had major implications for their strategy.
LIFE was a group of organizations working together to assist a global emergency response initiative affecting millions of people, but the overall mood in the 30-member team was not conducive to effective collaboration. Individually, each member had a strong sense of commitment to the initiative, however, as a group they felt stuck and had lost their momentum. LIFE was polarized in two camps: Those who wished to address trust issues and feelings of exclusion, and those who wanted to avoid discussing emotions altogether.
The collaborative network was on the brink of collapse. "This is a critical moment. We have lost trust. It used to be different, but this time we're going to make or break this initiative if we can't figure out how to collaborate," one executive confided. The first objective was to have open and frank discussions to find new ways to communicate and work together.  
LIFE's way forward started with developing a Growth Mindset and Positive Outlook
The team decided to engage in a learning process that included a face-to-face team session. This meeting was the first pivotal point in a process that embraces what Stanford researcher Carol Dweck describes as a "Growth Mindset." With a Growth Mindset, change and conflict become opportunities for positive transformation. With the help of their organizational coach, the group engaged in reflective dialogue. Together, they created a set of group norms to navigate difficult conversations. Their guiding principles were a non-judgmental approach characterized by kindness, openness, and a willingness to understand the perspectives of others.
Sometimes, it is in the empty spaces during conversations that progress emerges within a team. "Has the world moved on and are we getting stuck in our own illusion?" a group member exclaimed during one of our meetings. Profound silence followed by deep breaths of relief were heard all around. Addressing the elephant in the room affects everyone involved and acknowledging a difficult truth accelerates change. Now, able to address their situation with clear eyes, positive emotions arose and created a climate in which new possibilities for learning and forward motion began to emerge.   
Try this exercise to help your team reflect and more fully embrace a Growth Mindset:
Share a video called "

Stuck on the Escalator

." It will bring some laughs to the room and create a light-hearted opportunity for the group to examine how they might carry stuck mindsets with them.
Ask them to reflect on the following questions in pairs and then to share with the whole group:
Do we have a feeling that we are stuck ("triggered") on the team?
What are the thoughts (or stories) associated with this feeling?
What are the opportunities for learning and growth given this situation?
From where we are now, what is the first step we need to take to move forward?
Going through these exercises, the team realized that unspoken disagreements and a lack of transparency had created feelings of exclusion and distrust. As LIFE put their new group norms into practice, glimpses of Self and Social Awareness started to emerge in their group discussions. "Now I understand the situation you are going through given the cut in resources. We can help you to overcome this," responded a participant to another colleague in front of the group. Everybody listened to this authentic acknowledgement and it was one of the first positive moments that resonated with the whole team. Slowly, discouragement was replaced with optimism. This perspective brought a new energy into the room and helped team members to reconnect immediately.
As psychologist and author Daniel Goleman describes, Positive Outlook is the ability to see the best in people, situations, and events, despite setbacks or obstacles. Research shows that in a team setting, Positive Outlook contributes to a positive emotional climate that spreads throughout a group. This climate leads to improved cooperation, less conflict, and better performance. The LIFE team created the conditions to improve the emotional and social norms required to foster high levels of energy and motivation in their group dynamics. Ultimately, a Growth Mindset, in conjunction with Positive Outlook, allows teams to develop a new understanding of what's possible, instead of trudging on with unaddressed frustration. Collaboration is not the absence of conflict. It is learning to deal with it in a compassionate way and growing together in the process.
Next up in our series on EI & Collaboration, we will explore how teams can develop norms based on trust and empathy to communicate effectively.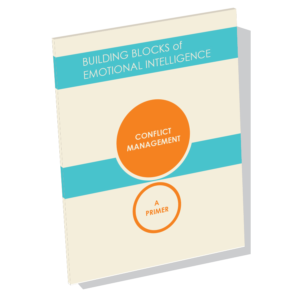 Leaders who take time to understand different perspectives work toward finding a common ground on which everyone can agree.
But how does one develop this competency? What does it look like in different contexts?
In Conflict Management: A Primer, Daniel Goleman and colleagues introduce Emotional Intelligence and dive deep into the Conflict Management competency. In this quick read, the authors illustrate the valuable skills needed to manage conflict in a range of settings.