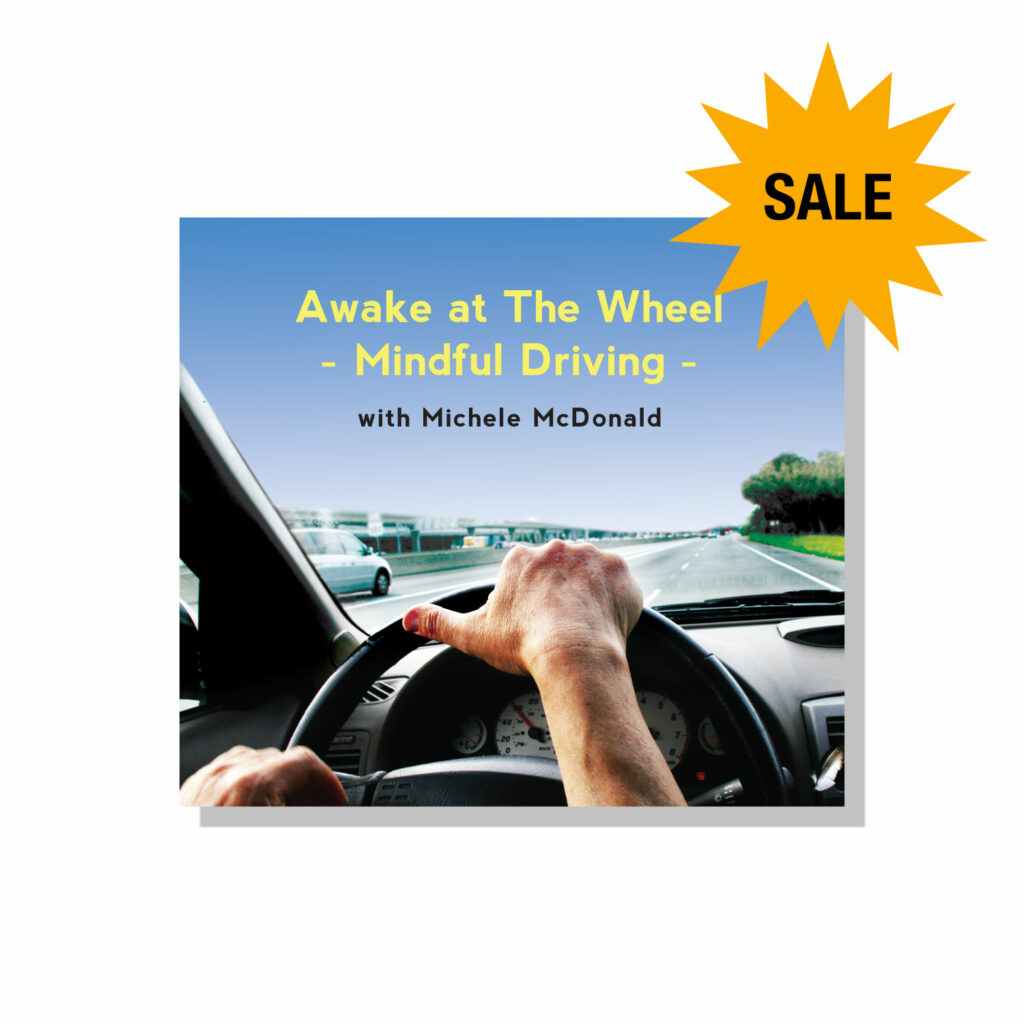 Awake at the Wheel: Mindful Driving
Format:
Audio Download, CD
Audio Download, CD
Available as a physical audio compact disc.
Change Your Distracted Driving Habits
Distracted driving caused more than 430,000 injuries, and over 3,000 fatalities in 2014.
Long-time Vipassana meditation teacher Michele McDonald guides you through exercises to transform distracted, frustrated driving into the alert peace and stillness of mindfulness meditation. This two-disc audio CD set includes exercises that can be learned in the car and used anywhere.
McDonald's exercises attune your "driving mind" to:
Notice and transform "auto-pilot" into awareness
Awaken to physical sensations and experience
Free yourself from the grip of emotion and repetitive thoughts
Develop kindness and compassion
Awake at the Wheel Includes introductions to mindfulness meditation specific to driving that can be used anywhere to enliven the mind, awaken the senses, and help you enjoy the journey again.
<!- View not found ->