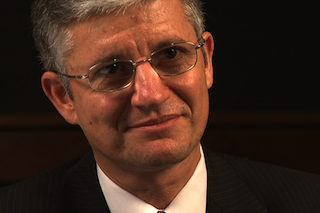 Claudio Fernández-Aráoz
Once we're adults, our personal growth comes mostly from exposure to complex challenges and from great developmental relationships – with bosses, mentors and colleagues who engage us, motivate us, inspire us, and help us succeed. Great leaders are great listeners, who make their employees feel valued, see the bigger picture and feel a part of something important.
Claudio Fernández-Aráoz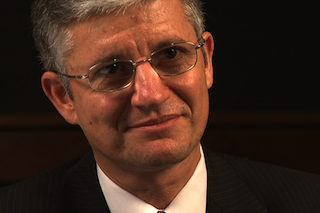 Claudio Fernández-Aráoz is a senior adviser of the leading executive search firm Egon Zehnder and was a member of its global executive committee for more than ten years. He founded the firm's management appraisal practice and served as global leader of its professional development, people processes, and intellectual capital development.
He is also an Executive Fellow for Executive Education at Harvard Business School, where he is a frequent lecturer at the comprehensive leadership programs.
Claudio is a top global expert on talent and leadership.  He has been repeatedly ranked by Bloomberg as one of the most influential executive search consultants in the world and selected by Thinkers50 as one of the world's leading thinkers on talent.
He is a frequent keynote speaker at business gatherings in the Americas, Europe, and Asia. His personal advice has been sought by the CEOs of major global companies, as well as by many progressive governments.
His latest book, It's Not the How or the What but the Who, was selected as one of the Best Business Books in the U.S. and as the winner of the Axiom Gold Award for the best HR book published in English globally.  He is also the author of Great People Decisions, with 15 international editions.
Claudio has also published several bestselling articles on leadership and talent, including the Harvard Business Review articles "Hiring Without Firing," "The Definitive Guide to Recruiting in Good Times and Bad," "How to Hang On to Your High Potentials," "21st Century Talent Spotting," "Leadership Lessons from Great family Businesses," and the November/December 2017 cover "From Potential to Success:  The Missing Link in Leadership Development."
Before joining Egon Zehnder in 1986, Claudio worked at McKinsey & Company in Europe.
Claudio earned a Masters in Science in Industrial Engineering from the Argentine Catholic University (Gold Medal, highest GPA ever in that university) and an MBA from Stanford University, where he also graduated with honors as an Arjay Miller Scholar.
At Key Step Media, Fernández-Aráoz is a conversationalist in The Executive Edge: An Insider's Guide to Outstanding Leadership, a long book containing Daniel Goleman's in-depth conversations with respected leaders in executive management, organizational research, workplace psychology, negotiation, and senior hiring. The Executive Edge examines the best practices of top-performing executives. It offers practical guidance for developing the distinguishing competencies that make a leader outstanding.
Every leader needs threshold abilities to get by at work. But in today's complex business landscape, getting by isn't enough. It's the distinguishing competencies that are crucial for success. You need elements that will give you "the executive edge."
He is also a featured speaker in Daniel Goleman's Leadership: A Master Class (DVD, Streaming Video, Training Guide). Fernández-Aráoz and Goleman explain the world-class best practices for senior hiring, executive searches, interviewing, committee searches, and EI testing in Talent Strategy. 
Leadership: A Master Class is also available in the C-Suite Toolkit bundle, along with What Makes a Leader a Leader by Goleman and Resonant Leadership by Richard Boyatzis.
Other Publications
It's Not the How or the What but the Who 
+ Read more