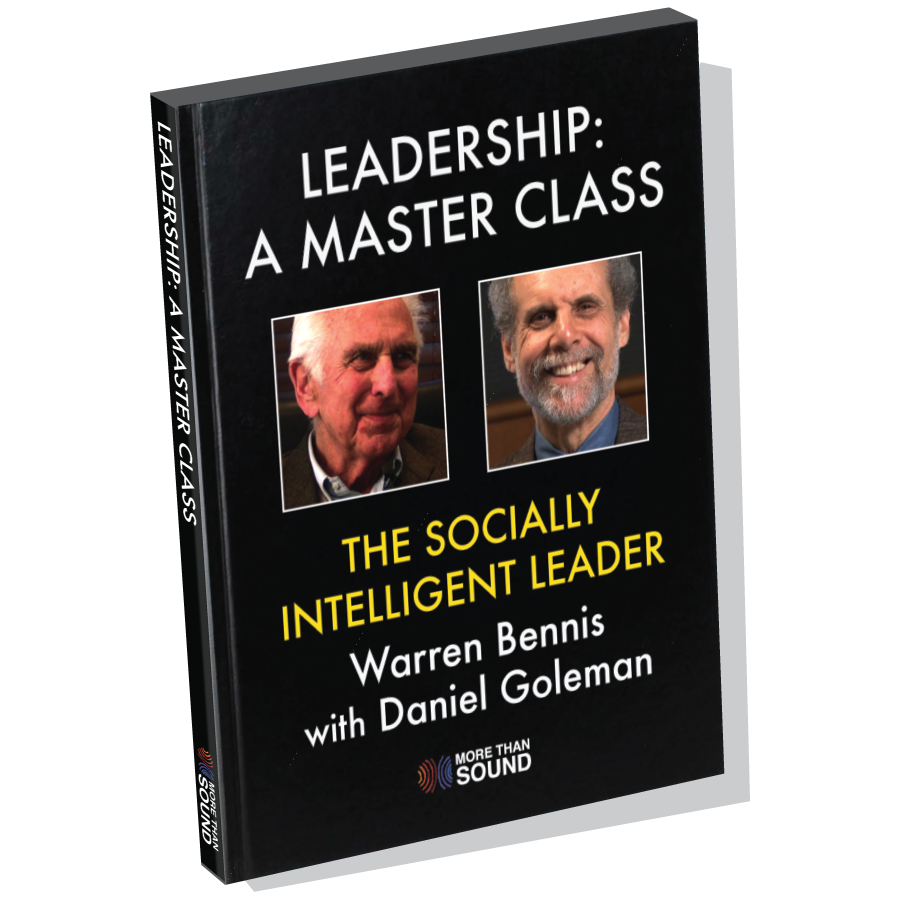 The Socially Intelligent Leader with Warren Bennis and Daniel Goleman
Format:
Streaming video
Streaming video
This is not a physical product. If purchasing this format, you will get access to streaming videos on our website in perpetuity. Videos are not downloadable. After purchase, you can view your videos by logging into your account.
About The Socially Intelligent Leader with Warren Bennis
In The Socially Intelligent Leader, Warren Bennis, pioneer of the contemporary field of Leadership studies and founding chairman of the Leadership Institute at the University of Southern California, and Daniel Goleman, bestselling author of Emotional Intelligence and Focus, explore the characteristics of highly effective leaders and the pitfalls of mediocre ones as learned from Bennis's decades of experience at the cutting-edge of leadership.
This hour-long video includes six sections:
Noticing What's Important
Connecting with Heart
Becoming Aware of Blind Spots
The Role of Self-Awareness and Vulnerability
The Ingredients of High-Performing Teams
Learning from Crucible Moments
Excerpt from The Socially Intelligent Leader
<!- View not found ->