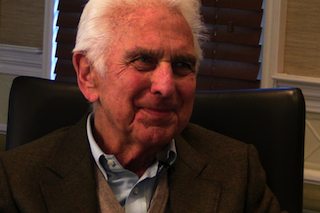 Warren Bennis
The most dangerous leadership myth is that leaders are born-that there is a genetic factor to leadership. This myth asserts that people simply either have certain charismatic qualities or not. That's nonsense; in fact, the opposite is true. Leaders are made rather than born.
Warren Bennis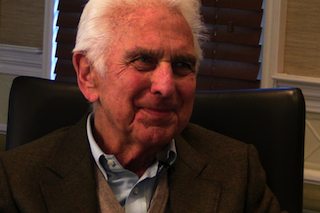 Warren Bennis was a pioneer of the contemporary field of Leadership studies. He served as a professor of business administration and founding chairman of the Leadership Institute at the University of Southern California's Marshall School of Business, and as an advisory board chairman at the Center for Public Leadership at Harvard's Kennedy School. Bennis' books earned him a Pulitzer Prize nomination and a place on the Financial Times' top 50 books of all time.  He was passionate about leadership, change, and collaboration. 
Prior to USC, Warren was president of the University of Cincinnati, advised five United States presidents, and consulted with several Fortune 500 Companies. In World War II, Warren led an infantry platoon in Germany, earning the Bronze Star and Purple Heart. He studied economics and social sciences from MIT. Warren passed away at 89 in August 2014.
â—Š
At More Than Sound, Warren is a conversationalist in The Executive Edge: An Insider's Guide to Outstanding Leadership, a long book containing Daniel Goleman's in-depth conversations with respected leaders in executive management, organizational research, workplace psychology, negotiation, and senior hiring. The Executive Edge examines the best practices of top-performing executives. It offers practical guidance for developing the distinguishing competencies that make a leader outstanding.
Every leader needs threshold abilities to get by at work. But in today's complex business landscape, getting by isn't enough. It's the distinguishing competencies that are crucial for success. You need elements that will give you "the executive edge."
â—Š
Warren and Daniel Goleman explore the characteristics of highly effective leaders and the pitfalls of mediocre ones, drawing largely on Bennis' decades of experience in leadership studies in Leadership: A Master Class. His segment is called The Socially Intelligent Leader.
Leadership: A Master Class is a part of the most in-depth program from our HR and EI Collection, the C-Suite Toolkit. It also includes What Makes a Leader: Why Emotional Intelligence Matters by  Daniel Goleman and Resonant Leadership by Richard Boyatzis.
â—Š
Other Publications:
Still Surprised   â—Š   Leaders: The Strategies for Taking Charge   â—Š   An Invented Life: Geeks & Geezers (re-published as Leading for a Lifetime)
+ Read more