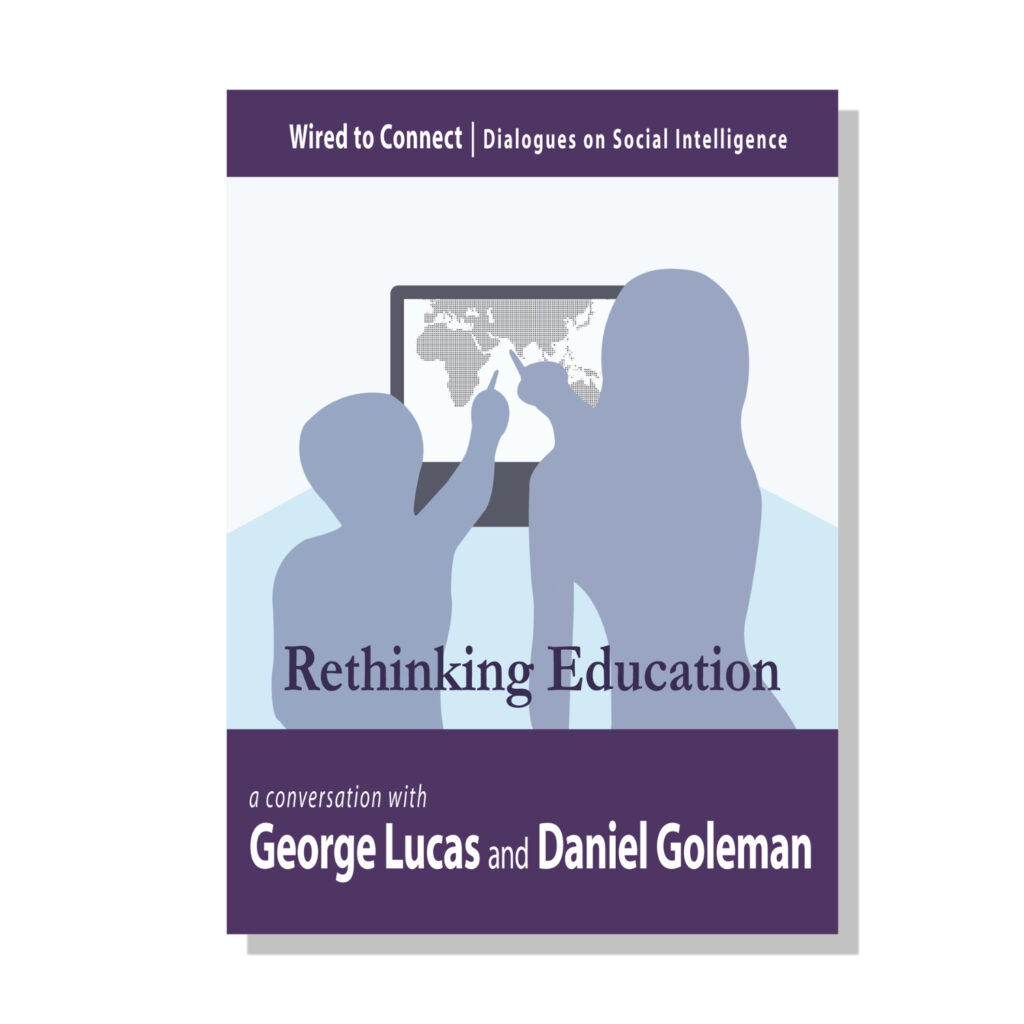 Listen in on a Wired to Connect conversation with Star Wars director and strong supporter of SEL education George Lucas and Daniel Goleman, bestselling author of Emotional Intelligence. Learn how teachers can:
Break down the barriers between kids that create destructive behavior
Utilize contemporary culture to make learning meaningful for today's youth
Foster in students the optimal neural state for receiving and retaining information
Traditional classroom models have been shown to inhibit learning and disengage today's students from the joy of education. Social Emotional Learning provides a much-needed solution to these perennial problems. In this dialogue, Goleman and Lucas investigate project-based curricula that utilize high technology to excite and motivate students. They explain why Social Intelligence and critical thought are necessary skills for the 21st century, and how cultivating these abilities in school unlocks students' inherent love of learning.
About the Speakers
George Lucas is - of course - the world famous director of the Star Wars and the Indiana Jones movies. In addition to being an acclaimed and proficient filmmaker, Lucas has also spent a lot of time pursuing his passion for improving education. He created the George Lucas Educational Foundation the early 1990s - with Edutopia and Lucas Education Research as its subdivisions - encouraging the use of project- and team-based learning.
Daniel Goleman is an internationally known psychologist, author, and sought-after speaker who lectures frequently to business audiences, professional groups, and on college campuses. Goleman served as a science journalist reporting on the brain and behavioral sciences for The New York Times for many years. He currently co-directs the Consortium for Research on Emotional Intelligence in Organizations at Rutgers.
In the Wired to Connect dialogues, Daniel Goleman meets with leading thinkers whose virtuosity and innovation have transformed their own fields. As listeners, we have the unique opportunity to join them in their explorations, and through their discoveries gain useful insights for our own lives.
<!- View not found ->