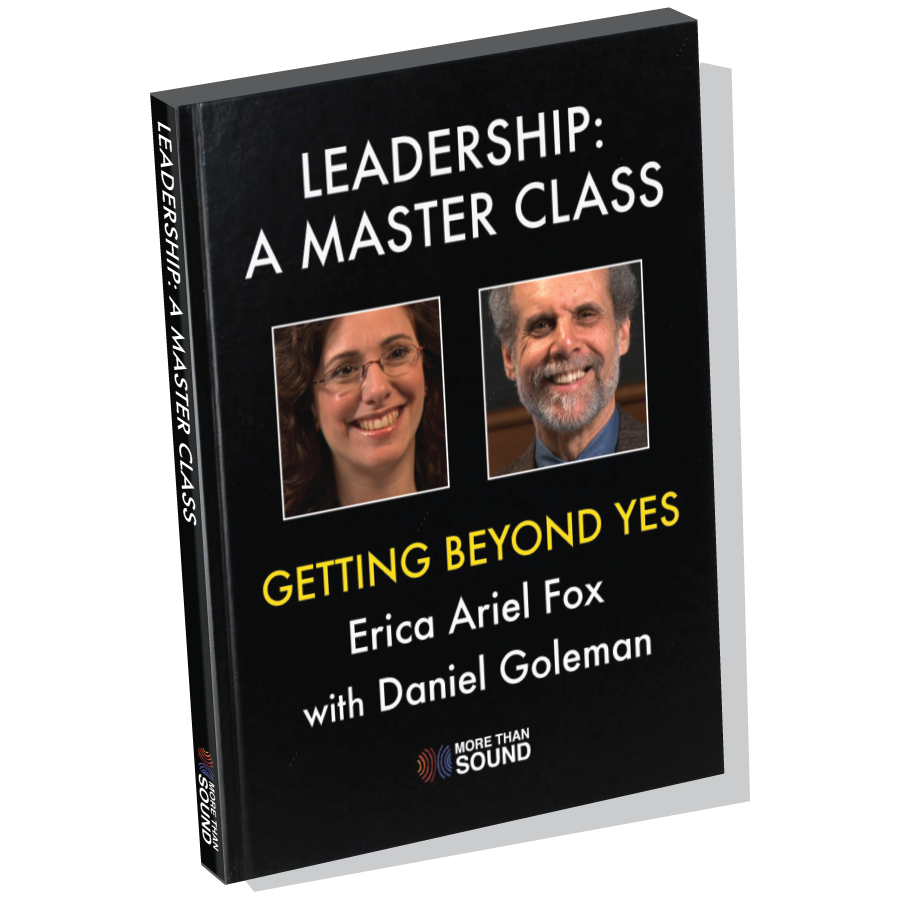 Getting Beyond Yes with Erica Ariel Fox and Daniel Goleman
Format:
Streaming video
Streaming video
This is not a physical product. If purchasing this format, you will get access to streaming videos on our website in perpetuity. Videos are not downloadable. After purchase, you can view your videos by logging into your account.
About Getting Beyond Yes with Erica Ariel Fox
Erica Ariel Fox, Harvard Law Lecturer and part of Harvard's Program on Negotiation (PON), and Daniel Goleman, bestselling author of Emotional Intelligence and Focus, detail the negotiation method Fox developed called Beyond Yes, and the most critical techniques for optimal negotiation on any level - from international diplomacy to routine business deals.
This hour-long video includes six sections:
Positions vs. Interests
Separate People from the Problem
Getting Beyond Yes
The Negotiators Within
Reading the Room
Wrapping Up
Excerpt from Getting Beyond Yes
Additional Reading
How to Negotiate with Yourself
<!- View not found ->